Eat the Change, founded by Seth Goldman, Co-Founder of Honest Tea and Chair of the Board at Beyond Meat, and Celebrity Chef Spike Mendelsohn introduces Organic Carrot Chews, a line extension of Cosmic Carrot Chews this time aimed at teens and adults.
"Organic Carrot Chews™ are the grown-up version of Cosmic Carrot Chew"
The vegetable snack debuts in Ginger Turmeric, Maple Cardamom and Meyer Lemon, made with organic carrots and organic fruit juice, offering a source of vitamin A. The company says that carrots are highly water-efficient, requiring only 23 gallons to produce one pound versus 257 for soybeans.
"We've heard from a number of parents who have introduced Cosmic Carrot Chews™ to their kids, and the feedback is in – They want a snack of their own!" said Chef Spike Mendelsohn. "Organic Carrot Chews™ are the grown-up version of Cosmic Carrot Chews™, but with flavor combinations that appeal to all ages."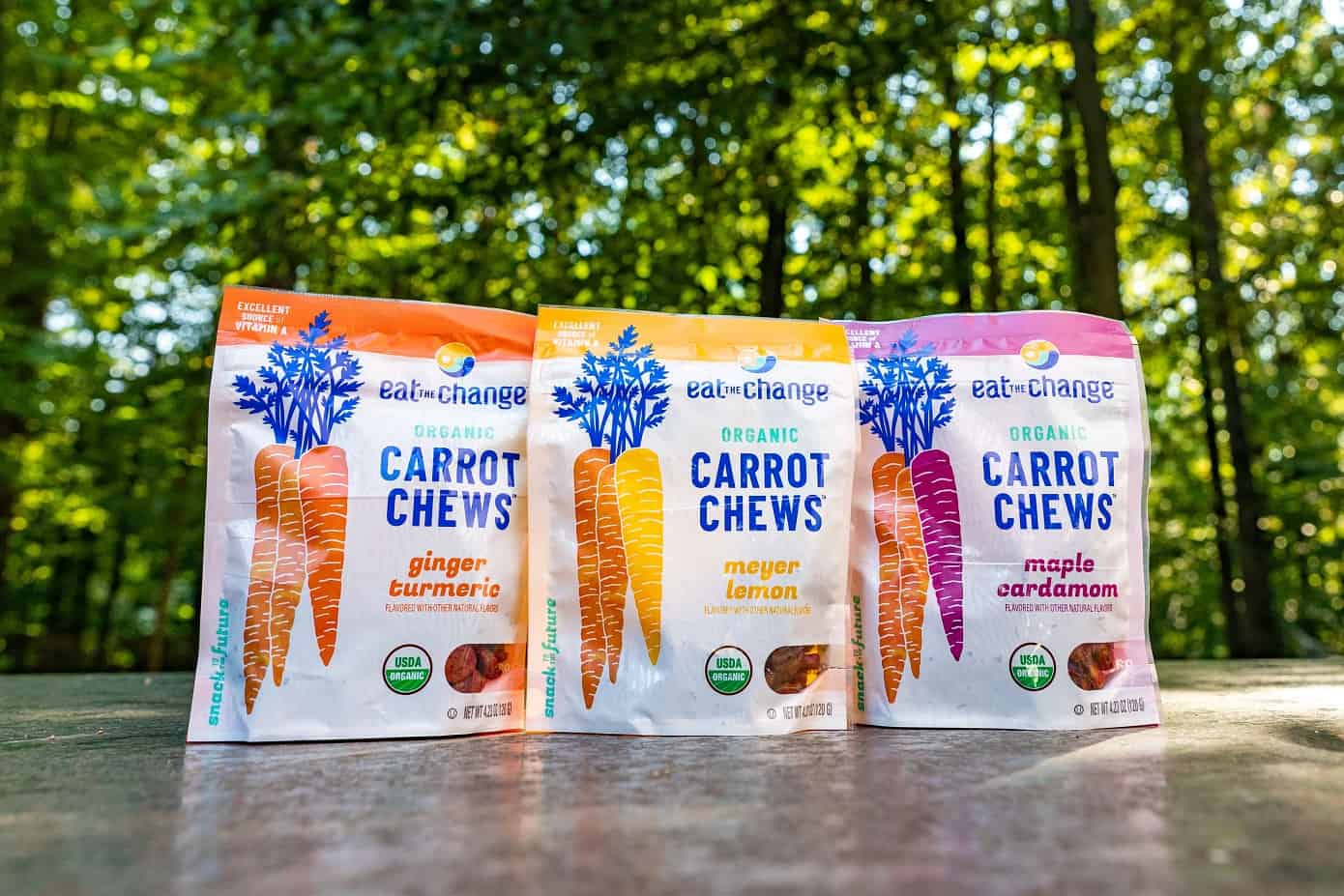 "Following the successful launch of Cosmic Carrot Chews™, our new lunchbox treat for kids, we saw an opportunity to create a snack that appeals to adults of all ages," said Seth Goldman, adding that a recent
study
by the Centers for Disease Control found that only 10 percent of American adults eat enough vegetables.
"Consumers are looking for convenient and delicious ways to incorporate more vegetables into their diets. Our Organic Carrot Chews™ are a great option to pack and enjoy at work, while traveling or really any time you want a tasty, nutrient-dense snack."
The SRP is $6.49-$6.99 per package and the product is available online nationwide at
eatthechange.com
.