Swiss chocolatier Sprüngli presents new vegan pralines in the form of bâtons made from three Grand Cru fine chocolate combined with fresh cocoa fruit juice.
Two years ago, the company created the first Swiss Grand Cru chocolate made from 100% cocoa fruit, consisting of two ingredients: fine cocoa beans from Bolivia, and fresh cocoa fruit juice. With the new launch which debuts this September, Sprüngli once again uses fresh cocoa fruit juice in combination with fine cocoas from Venezuela, Ecuador and Bolivia.
Bâtons Grand Cru Maracaibo
Bâtons with a ganache made from Grand Cru Maracaibo 65%. The cocoa originates from Venezuela and offers an intense cocoa flavour with coffee and plum aromas.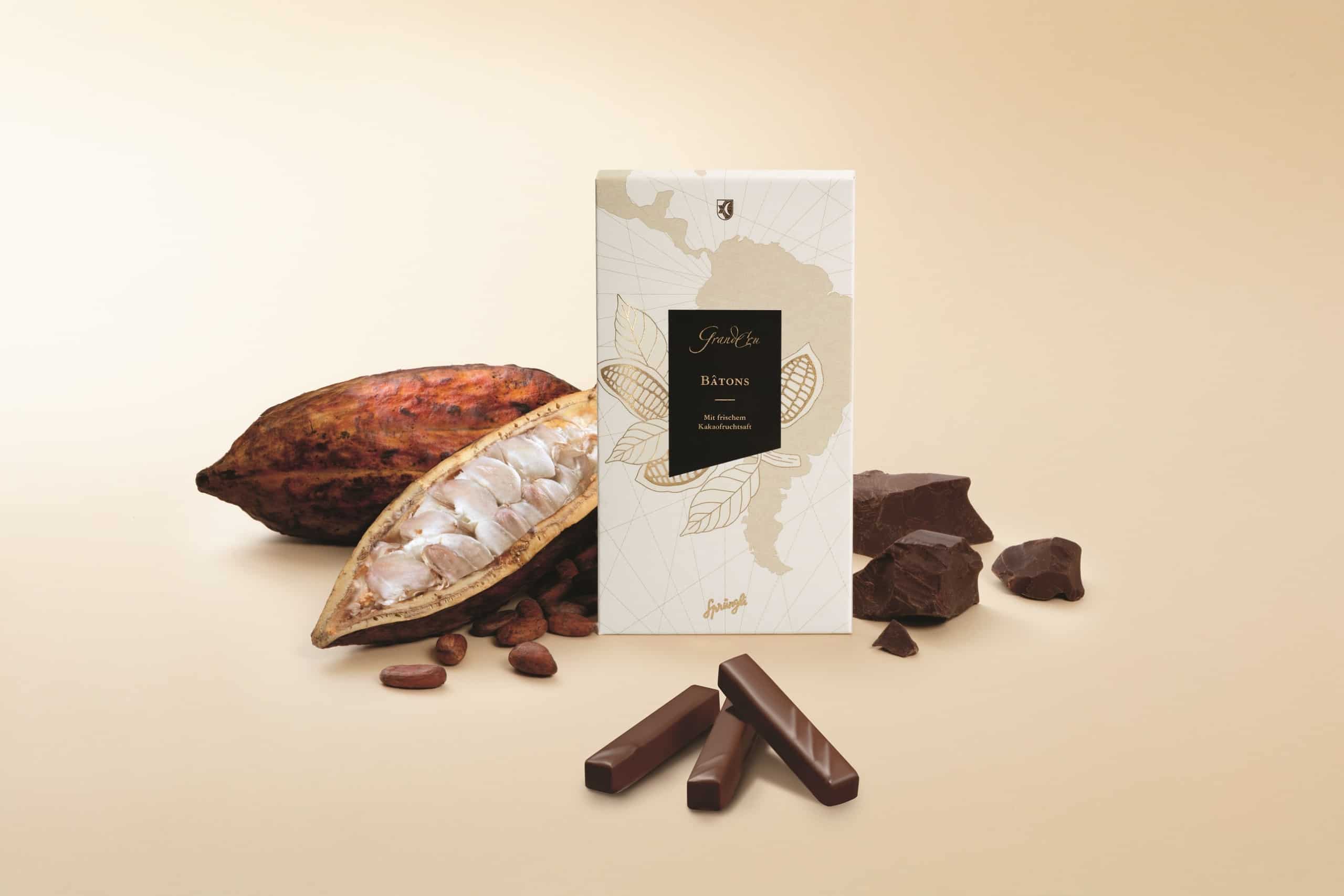 Bâtons Grand Cru Arriba
Bâtons with a ganache made from Grand Cru Arriba 72% – a cocoa variety from Ecuador with strong coffee and liquorice notes and balanced fruit acidity.
Bâtons Grand Cru Absolu
Bâtons with a ganache of Grand Cru Absolu 78%. This fine chocolate from Bolivia offers citrusy and deeply chocolaty flavours.
Lindt & Sprüngli recently reported a 12.3% sales increase to CHF 1.99 billion for the first half of 2022, and recently ceased operations in Russia. Seeking Alpha recently reported on the company's shares: "Lindt & Sprungli has seen growth and remained resilient during a challenging macroeconomic environment. While macroeconomic headwinds cannot be ruled out with respect to supply chain issues – I take the view that the company is in a good position to continue bolstering growth in sales and earnings from here."
The Grand Cru Bâtons will be available from 20 September in all Sprüngli sales outlets and in the online shop.