Plant-based snack brand Superfoodio has launched its "world-first" Peanut Butter Buttons as part of Co-op's Apiary Scheme, stating that the innovation creates an extension for the £101M peanut butter category. The launch is supported by a marketing campaign called #nomorebutterfingers.
"We add tremendous value and incremental sales to both the peanut butter and impulse snacking aisles."
Since the 1800s, peanut butter has been sold in jars, but husband and wife founders Nirali and Jagir Mankodi wanted to develop a way that the spread could be enjoyed "without the constraints of a jar", transforming it into an on-the-go snack.
Nirali and Jagir explain: "With our Peanut Butter Buttons, we are ready to excite and delight taste buds in the much-loved peanut butter aisles all over the UK. Rather than compete, our range completes the current peanut butter offerings on the market. With the on-the-go convenience of our packs, we add tremendous value and incremental sales to both the peanut butter and impulse snacking aisles."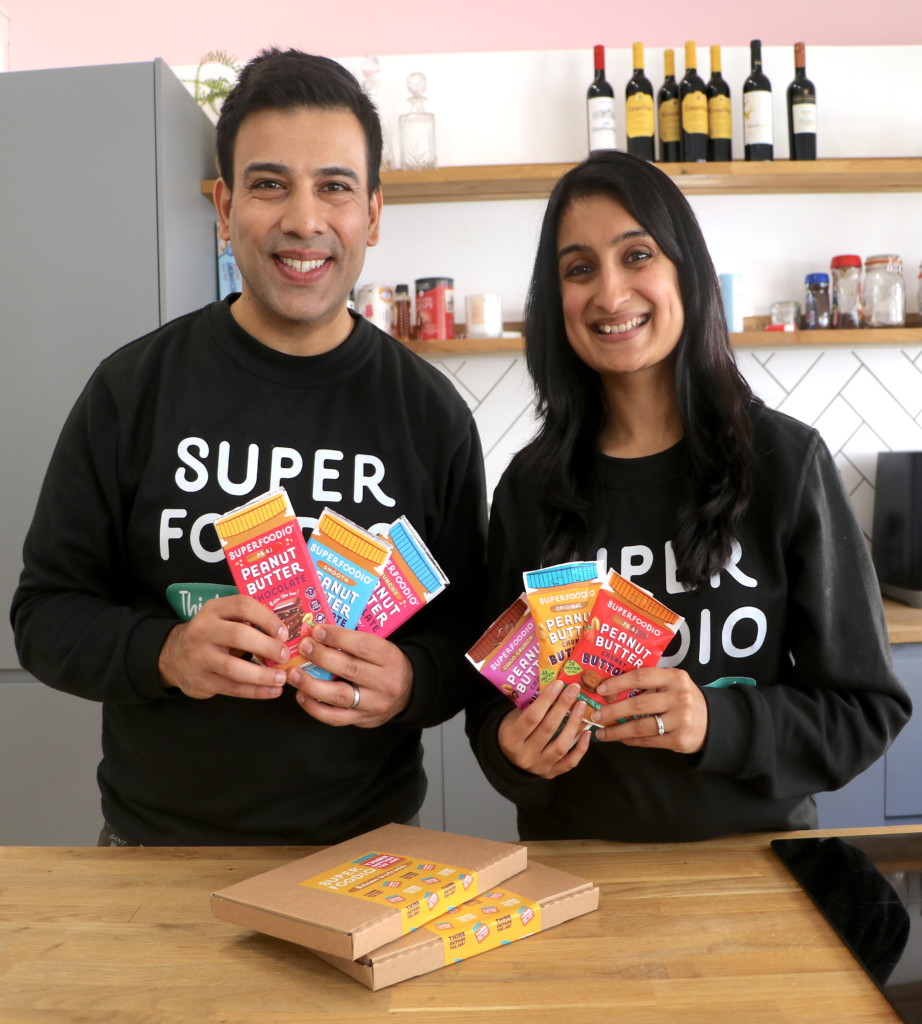 The founders report that since the initial launch nine months ago, the range has received tremendous feedback from customers and industry award nominations including Finalists for The Grocer New Product awards, Global Runner Up at World Food Innovation Awards and won a Bronze Award at The Nourish Awards in the Snacks and Food to Go category.
The buttons are made using only four to five natural ingredients, are gluten-free and vegan-friendly, non-HFSS, a source of protein, and contain no refined sugars or palm oil.
"We wanted a simpler way to enjoy peanut buttery goodness on-the-go. The problem with a jar (or a squeezy pack) is that you always end up with sticky fingers and an oily mess! That's why we created our Peanut Butter Buttons that you can hold in your hand. They are the perfect snack to satisfy that peanut butter craving anywhere, anytime. No jars, no mess, no more butter fingers!"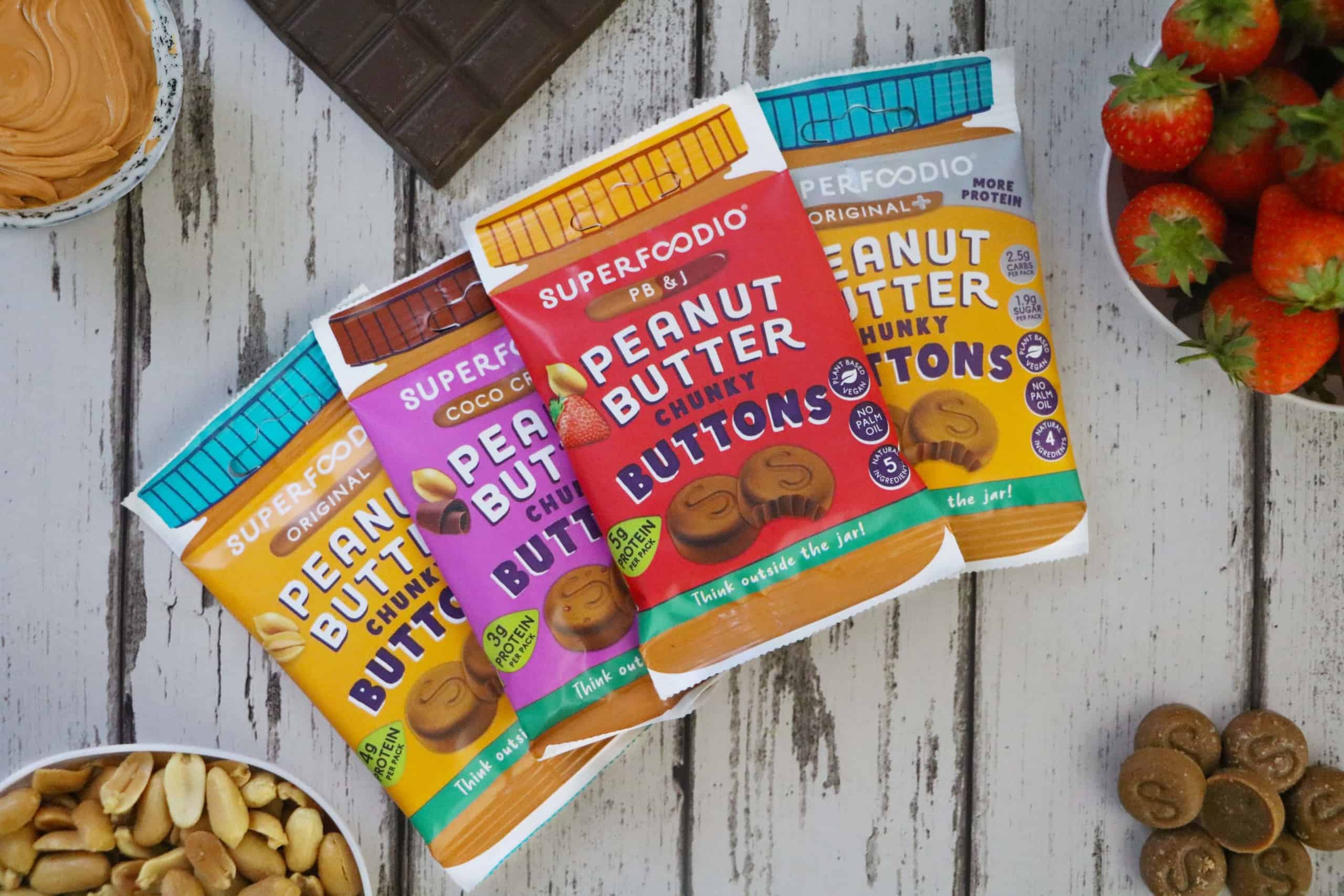 Co-op's Apiary Scheme
Superfoodio will be one of the first three brands to launch as part of Co-op's Apiary Scheme, an accelerated scheme for smaller suppliers with innovative and value-led products. As part of the first phase, Superfoodio will be launching across 196 Co-op stores nationwide.
Head of Community Buying, Rebecca Oliver-Mooney, comments: "We are delighted to work with Superfoodio, we know from feedback that innovation, provenance, quality and diversity is important to our Members and customers. They are exciting and innovative producers, with a real point of difference. Values-driven, they offer something unique which I am confident will interest and excite our shoppers – I am delighted to see their products on Co-op's shelves."
Three flavours will launch at Co-op: Original, PB&J and Coco Crunch, retailing for £1.50.