UK's Popular online vegan retailer The Vegan Kind has expanded its own-label Love Plants range with three new chocolate bars.
The luxury bars aim to "make vegan chocolate more indulgent", offering an alternative to dark chocolate. They are said to have a smooth, creamy texture and are garnished with crunchy toppings.
The flavours are:
Dark with Orange

Cocoa

Nibs and Cinder Toffee — Colombian dark chocolate with at least 60% cocoa solids, combined with orange oil, cacao nibs, and vegan honeycomb.

Oat M!lk Bar — Oat milk chocolate with at least 46.5% cocoa solids, topped with vegan puffed caramel and sea salt flakes.
Blonde with Raspberry and Crunchy Caramel — Vegan white chocolate with a minimum of 37% cocoa solids, topped with dried raspberry and vegan honeycomb.
The cacao used in the bars is ethically sourced and free of child and slave labour. It is also said to be in the top 8% of global production in terms of quality.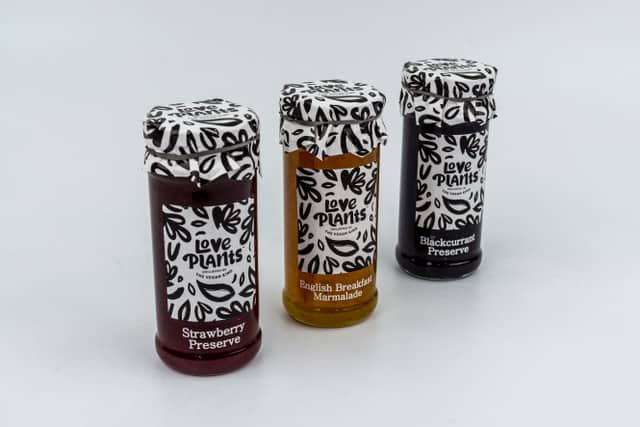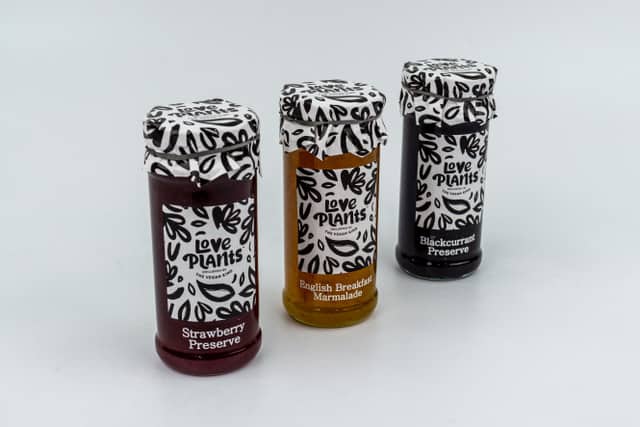 Love Plants range
Love Plants launched last year with three vegan ready meals, created in collaboration with alt meat producer THIS. The own-brand range now features a variety of pantry staples, including breakfast items, jams, pasta sauces, sweets, pickles, and chutneys. According to the company, more products are coming soon, including some Christmas items.
The Vegan Kind has made huge progress in 2022, introducing a loyalty program and environmental initiatives along with working towards B Corp certification. In May, the company launched a frozen section as part of its aim to become "the home of all things plant-based grocery".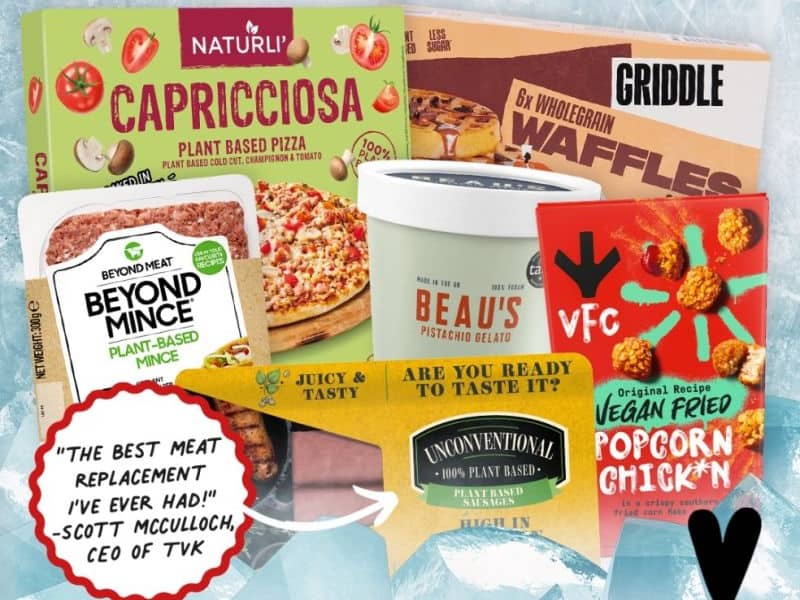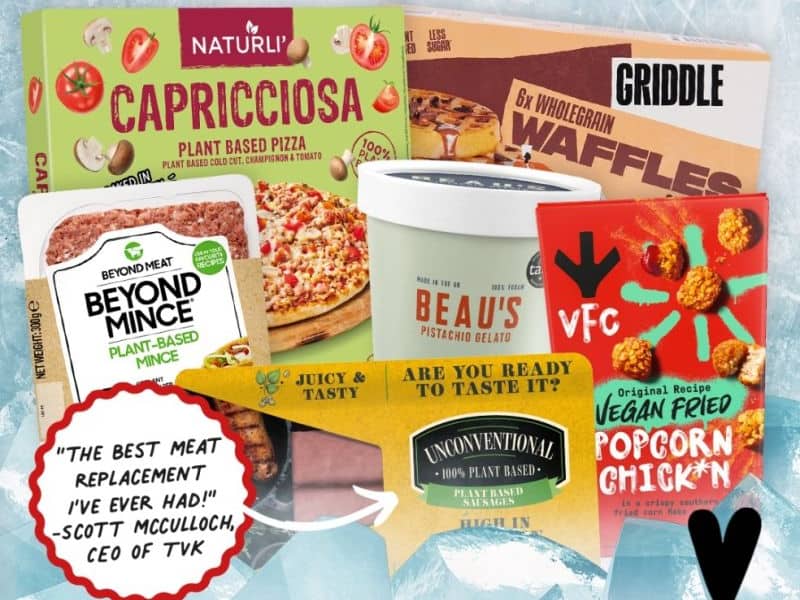 New CEO
Over the summer, it was announced that The Vegan Kind co-founders Scott and Karris McCulloch would step down as CEO and Managing Director respectively. The new CEO is Sarah Boddy, formerly of MPM Products. The co-founders will remain small shareholders in the business.
"The foundations we have laid are solid, however there is a building that now needs to take place which Karris and I acknowledge is a task best carried out by someone else," Scott McCulloch announced on the company's website. "Our hunger for TVK to succeed is never, ever going to diminish, but while we are proud to have navigated TVK to where it is today; to get it to where it needs to be tomorrow and beyond is a task that will be better achieved under a new leadership."