New York's
Van Leeuwen
, a producer of dairy and vegan ice creams, rolls out Vegan Banana Bread Pudding — featuring vegan banana ice cream, fudge swirls, and brown sugar bread bites — into 390 Sprouts locations across 23 states.
In 2020, the company
secured
Series B funding of $18.7 million, and in 2021 it launched its line of dairy and vegan ice cream bars. The new retail distribution marks the brand's first exclusive collaboration with Sprouts.
Vegan ice cream
reached
a value of US$ 592.8 million in 2021 and is projected to reach a value of US$ 833.8 million by 2027, exhibiting a CAGR of 5.45% during 2022-2027.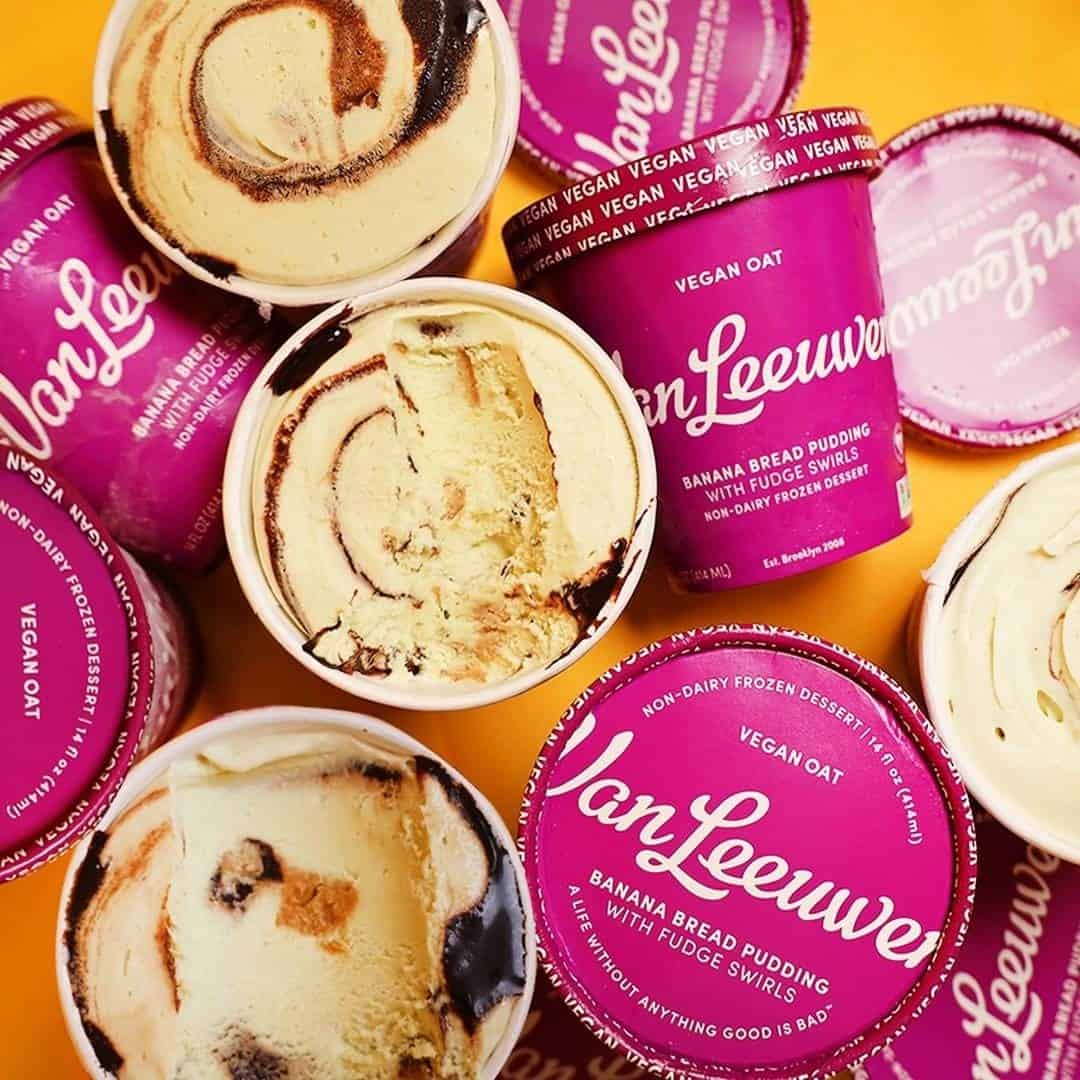 "Sprouts has been an amazing partner to Van Leeuwen the past few years, so we couldn't be more excited to be launching a new pint flavor and two new ice cream bars exclusively in Sprouts stores," said Ben Van Leeuwen, co-Founder and CEO of Van Leeuwen Ice Cream.
"We also wanted to put a unique twist on another nostalgic treat, Banana Bread Pudding, but create this as a vegan flavor. We love providing top-quality ice cream for all, so we are thrilled to be offering vegans another delicious flavor to add to their freezers," said Van Leeuwen.
Van Leeuwen has now opened 34 scoop shops in NYC, NJ, CT, LA, PA, TX, and CO, has products in grocery stores across the country, and is available to order for nationwide shipping from its website.
Follow the brand on Instagram @vanleeuwenicecream or visit www.vanleeuwenicecream.com.