The world is filled with ice cream shops, but while the majority rely on dairy products, and a growing number use plant-based ice creams made from almonds, coconuts and cashews, only one shop has seized on the oat milk mega trend to bring a whole new kind of soft serve to market.
"Whether you like dairy or don't like dairy, you'll love our ice cream"
Whipped Urban Dessert Lab, based in New York City, is a revolutionary ice cream shop billed as the world's first to solely feature oat milk-based soft serve.
Known for its artisan, decadently-topped "ice crème" cups and cones, Whipped has become a viral sensation, attracting legions of fans willing to wait on hour-long lines that stretch outside its Lower Manhattan shop.
Founded in 2019, Whipped was created to offer a better ice cream experience for those living with lactose intolerance, dairy or nut allergies, say founders and sisters Courtney Blagrove, and Zan B.R. The pair chose oat milk as a base thanks to its "ultra-creamy" texture and neutral flavor compared to dairy-free ingredients like coconut.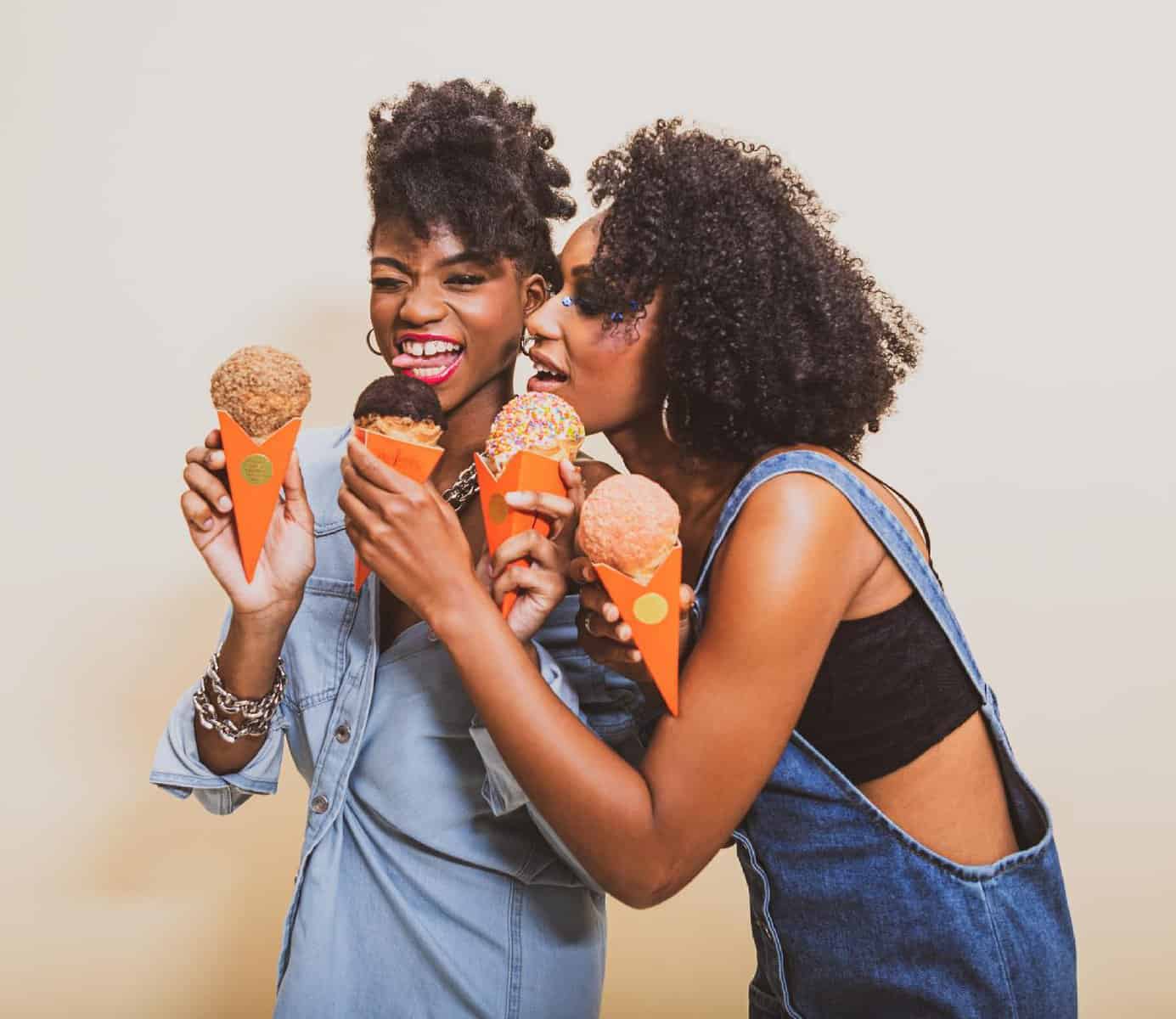 Amazing builds
Beyond being allergy-friendly, Whipped is renowned for its stunning soft serve builds, which use a "line and layer" technique to generously cover the ice crème base in a thick crumb coating drizzled with natural sauces, such as Chocolate, Strawberry, Coffee and Peanut Butter.
Some of Whipped's most popular flavors include Strawberry Shortcake, Chocolate Peanut Butter Pretzel, Salted Pecan and Cinnamon Apple Crisp. In addition to soft serve, Whipped sells a full range of Hard Ice Crème, Truffles, Tartès and Cakes, many of which can be shipped nationwide via food delivery platform Goldbelly.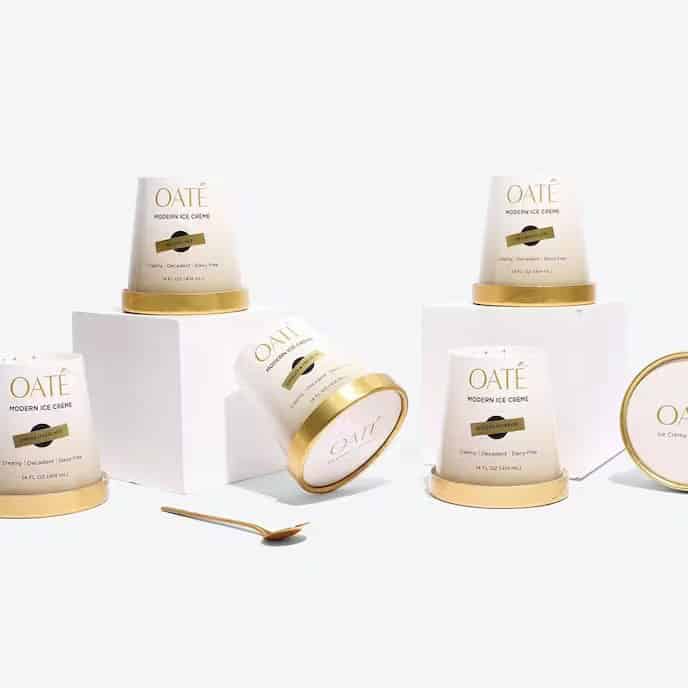 Whipped's retail Oat Milk Ice Crème collection features innovative upside ice cream pints, which the brand says helps to prevent freezer burn, and can be ordered with a golden spoon.
Expanding to California
After enjoying booming success in New York, Whipped is getting ready to expand its revolutionary concept to the West Coast, where it will open its second location in West Hollywood, California later this year. According to General Manager Hannah Keller, demand for Whipped's ice cream is "very, very high", especially going into summer, she told Fox Business. But the company is dedicated to meeting the needs of every customer who comes through its doors.
"Whether you are lactose intolerant, you have a nut allergy, you don't like coconut — you can come to us," said Keller. "We do our best to keep everyone safe no matter what kind of allergy you have."
She added, "We end up with lines going all the way around the block. Whether you like dairy or don't like dairy, you'll love our ice cream."