Taco Bell has introduced its very first and limited OmniPork Crunchy Taco with Yu Xiang Sauce today, to cater the growing demand for plant-based options in China. This new launch features OmniPork seasoned with Chinese famous spicy "Yu Xiang" sauce and lettuce.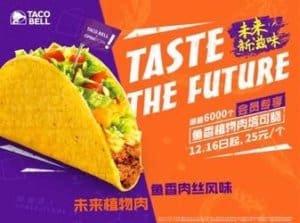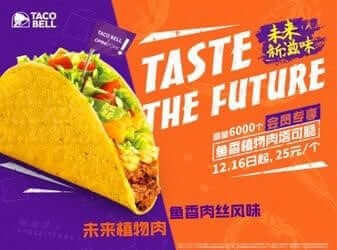 "We are confident that this special promotional launch is the beginning of a long partnership between the Green Monday group with Taco Bell as well as other brands under the Yum China portfolio." Founder of OmniPork & Green Monday, David Yeung said.
For this promotional launch, Taco Bell has prepared 6,000 OmniPork Tacos for sell and it is only available to Taco Bell members at all branches in Shanghai, with selling price RMB 25 per taco. Promotion is started from 16 Dec 2019 and based on a first come first served basis.