UK supermarket Tesco has announced it is adding 15 new products to its two plant-based ranges. The Wicked Kitchen and Plant Chef ranges will be expanded nationwide throughout the month of June. Chef Derek Sarno said on social media, "THANK YOU FOR EATING MORE PLANTS!"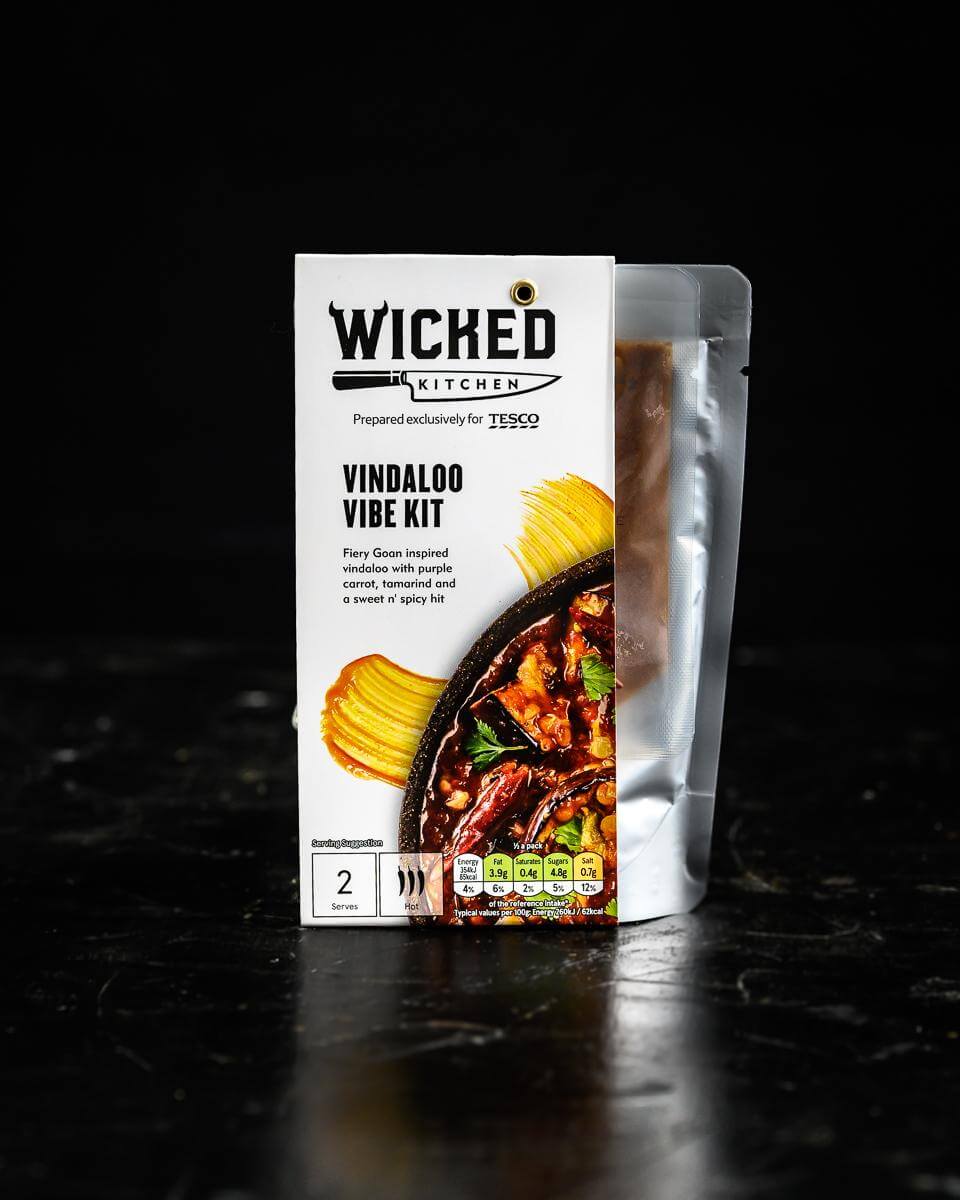 "Introducing the new Wicked meal kits and the much anticipated newest innovation we've been working on for years with the pulled mushrooms! New Wicked Kitchen in grocery – shelf stable – out this week and next! Launching in 600+ TESCO U.K. stores," said the chef in his post.
Each meal kit will contain suggested recipes and spice blends, in flavours including Shiitake Ramen Broth, Vindaloo Vibe Kit, and Punchy Pumpkin Laksa.
Other dishes added to the Wicked Kitchen Range will include plant-based BBQ ribs and three flavours of pulled "pork" made from mushrooms. Meanwhile, the budget-friendly Plant Chef range will expand to include vegan steak, nuggets, and "fish" cakes.
Tesco first launched Wicked Kitchen in January 2018. The range was an immediate success, with initial sales exceeding sales forecasts. It did so well that Tesco doubled the range in October of the same year.
Demand for vegan food is rising rapidly in the UK, with the trend accelerated by the COVID-19 pandemic. While many UK supermarkets are expanding their vegan ranges, Tesco has announced it intends to take "plant-based category leadership" and plans to eventually offer 300 different vegan products.