The Impossible Burger has made its worldwide retail debut and is now available at all 27 Gelson's Market outlets in Southern California. Though the Impossible Burger has been available on menus in more than 17,000 restaurants in all 50 states, and in Asia, this launch is the first time the plant-based burger is accessible to the general public.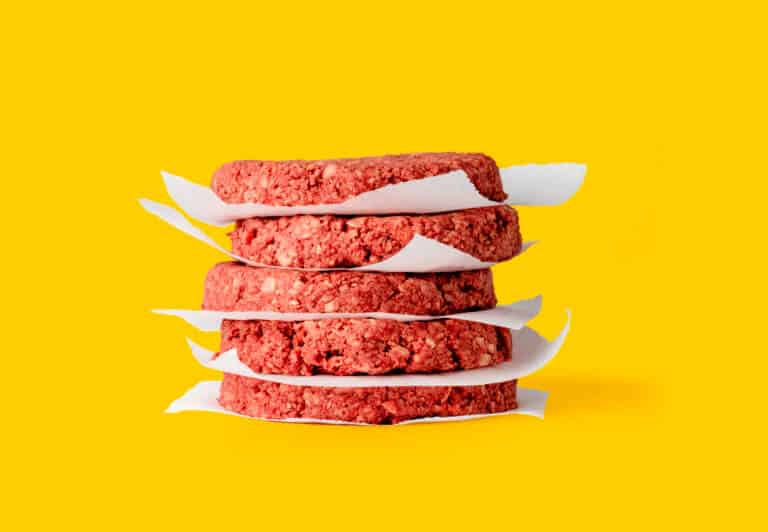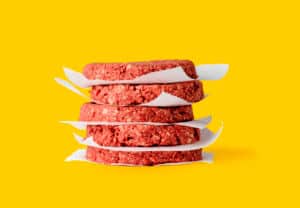 Impossible Foods plans to scale up production and capacity in its Oakland, California-based plant and with food co-manufacturer, OSI Group. Throughout the fourth quarter and into early 2020, Impossible Foods will accelerate its retail presence by launching the Impossible Burger into leading grocery stores in key regions throughout the US. The Impossible Burger will also launch in additional grocery stores this month on the East Coast.
At the International Consumer Electronics Show in January 2019, Impossible Foods launched the Impossible Burger 2.0, the company's first significant product upgrade. The Impossible Burger, the first food to ever be featured at CES, won the show's top prizes.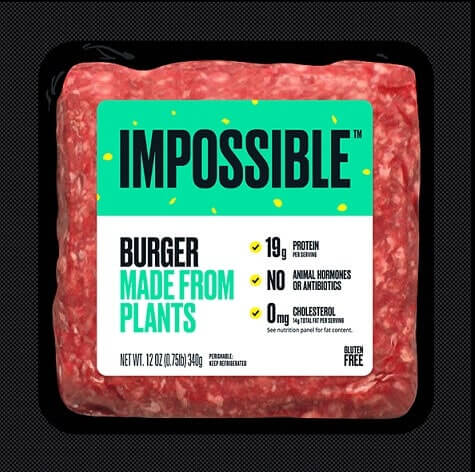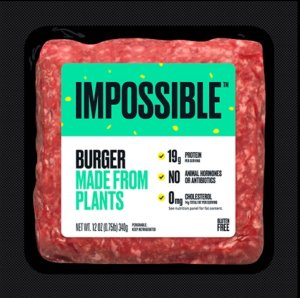 Since the launch of the 2.0 burger, sales have surged and grown in every sales category that the company does business. It is available in large restaurant chains that include VeganBurg, White Castle, Burger King, Red Robin, The Cheesecake Factory, and Qdoba and also theme parks, museums, stadiums, and college campuses.
According to Grubhub's "State of the Plate" report, the Impossible Burger is now the most popular late-night delivery snack in the US with delivery sales increasing by 529% in the first half of 2019. Political commentator and Texas cattle rancher, Glenn Beck, couldn't tell the difference between the Impossible Burger and ground beef from cows in a side-by-side taste test, and the Washington Post called Impossible's plant-based burger a "wake-up call to the meat industry."
After the 59-unit regional test of the Impossible Whopper at Burger King restaurants in the St. Louis area in April, the fast-food chain rolled out the Impossible Burger in all of its 7,200 restaurants nationwide last month. 
Since the March launch in Singapore, Hong Kong, and Macau, sales have increased more than five-fold in Asia. It is also offered in restaurants owned by celebrity chefs Wolfgang Puck, David Myers, and Gordon Ramsay.
The Impossible Burger is kosher, halal, certified gluten-free, plant-based, and bioengineered. The Burger has as much bioavailable iron and protein as a comparable serving of beef from cows. Investors include Khosla Ventures, Bill Gates, Google Ventures, Horizons Ventures, UBS, Viking Global Investors, Temasek, Sailing Capital, and Open Philanthropy Project.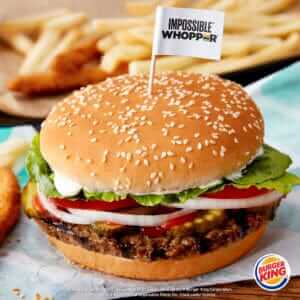 "Three years ago, we introduced plant-based meat to top chefs in America's best-known restaurants. They consistently told us that the Impossible Burger blew them away," said Impossible Foods' CEO and founder Patrick O. Brown. "We can't wait for home cooks to experience the magic — whether using Impossible Burger in their family favorites or inventing new recipes that go viral."
"Our first step into retail is a watershed moment in Impossible Foods' history," said Impossible Foods' Senior Vice President Nick Halla, who oversees the company's retail expansion. "We're thrilled and humbled that our launch partners for this limited release are homegrown, beloved grocery stores with cult followings in their regions."
"People who shop at Gelson's know and appreciate great food, and the Impossible Burger is going to become a go-to favorite in home-cooked meals, from dim sum to BBQ," said Gelson's President and CEO Rob McDougall. "We'll also be unveiling delicious new recipes featuring Impossible in Gelson's Kitchen and offering an Impossible Burger at our Wine & Tapas bars. We're excited to bring another important worldwide first-to-market product to our customers, who love trying innovative, delicious food."