US supermarket Trader Joe's has expanded its rapidly-growing vegan range once again. This time, it has added dairy-free yogurts and ice creams, as well as a vegan Caesar salad dressing and gelatin-free gummies.
The supermarket's new Non-Dairy Oat Frozen Dessert is strawberry flavoured, with candied strawberries and almond brittle. It follows on from Trader Joe's recent launch of an almond-based dairy-free vanilla ice cream.
Also new to Trader Joe's vegan range are its almond-based vegan yogurts, available in vanilla bean and mango flavours. The yogurts are cultured, containing live probiotics, and each pot contains under 200 calories. The new flavours join the company's existing cashew and coconut-based yogurts.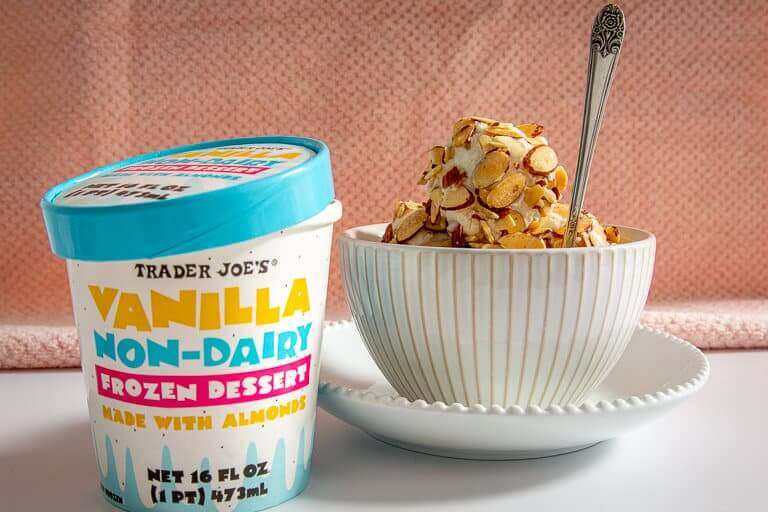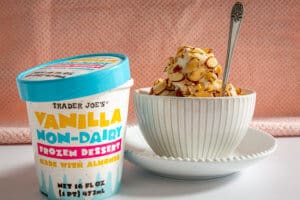 As if that wasn't enough, Trader Joe's has also developed a vegan caesar dressing. It's made from blended tofu with miso, mustard, olive oil, lemon juice, and capers.
The supermarket has even introduced new vegan candies called "Just the Lobsters". The candies are a gelatin-free addition to its range of Scandinavian gummies.
Trader Joe's has already added several new vegan products this year. In January, it launched its own line of vegan burgers, followed by vegan mac 'n' cheese in February. It added a turkeyless patty in May, and two cashew-based vegan cheeses in June. The supermarket is also rumoured to be developing a vegan "milk" chocolate bar.