As reported by vegnews.com, Trader Joe's had launched a line of new Cheddar Style Slices and Mozzarella Style Shreds. The vegan cheese was initially posted by a member of the popular Everything Vegan Trader Joe's Facebook page.
Both products are made with a cashew-base and are promoted by the grocery chain as great for melting. Both of the cheeses are available in a 7-ounce bag and are priced at $3.99.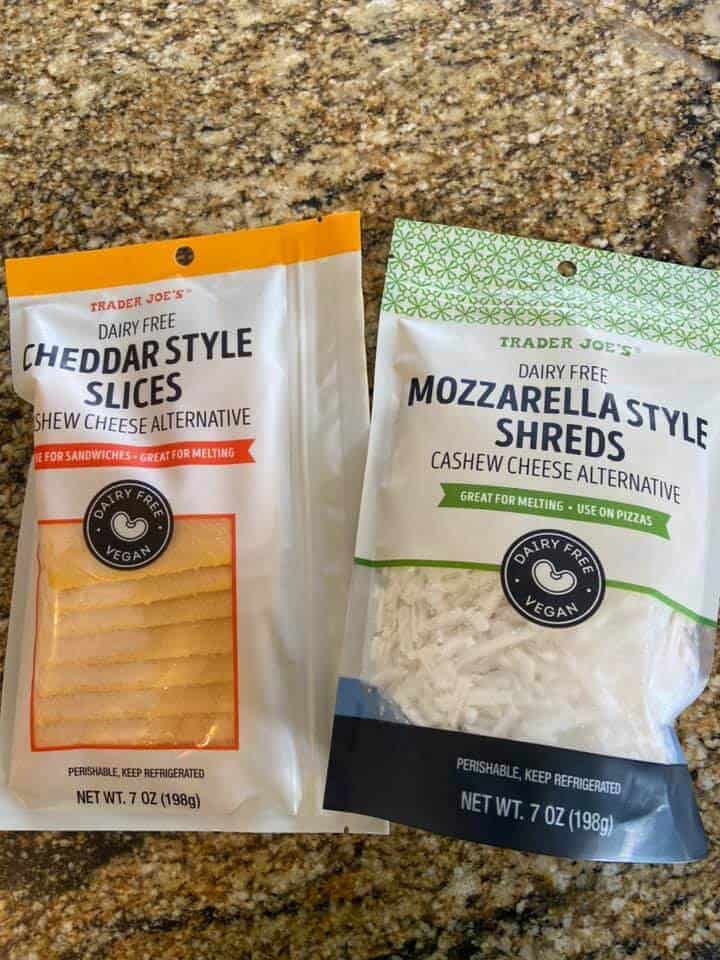 Last year we discussed the grocery chain's growth of vegan options with Kenya Friend-Daniel, National Director – Public Relations. She explained that while the company is "not a vegan-focused retailer," "…we are constantly introducing new products."
Already this year, the supermarket has launched Turkeyless Protein patties, Mac 'n Cheese, and a high protein vegan burger, meant to compete with the Impossible and Beyond Burgers. As Trader Joe's continues to expand its vegan options nationwide, the company offers a Vegan Products List on its website. It highlights new releases on its Instagram, YouTube, and Pinterest accounts. And Trader Joe's also includes new vegan products in its Fearless Flyer and publishes articles announcing releases to make it easier for consumers to find its latest plant-based options.