As revealed by Vegan Food UK, strawberry oatly ice cream is now available in Tesco stores in addition to the already existing flavours already launched by the company – Chocolate Fudge, Hazelnut Swirl and Salted Caramel. Meanwhile, Morrison's adds premium ice cream flavours to its own-brand vegan range.
Oatly debuted into Tesco stores last October and continues its success as the best performing oat brand. Last August, Oatly CEO Toni Petersson said to vegconomist: "Having an Oatly oat drink in the fridge has become a statement of personal beliefs, and we're seeing a post milk generation taking shape."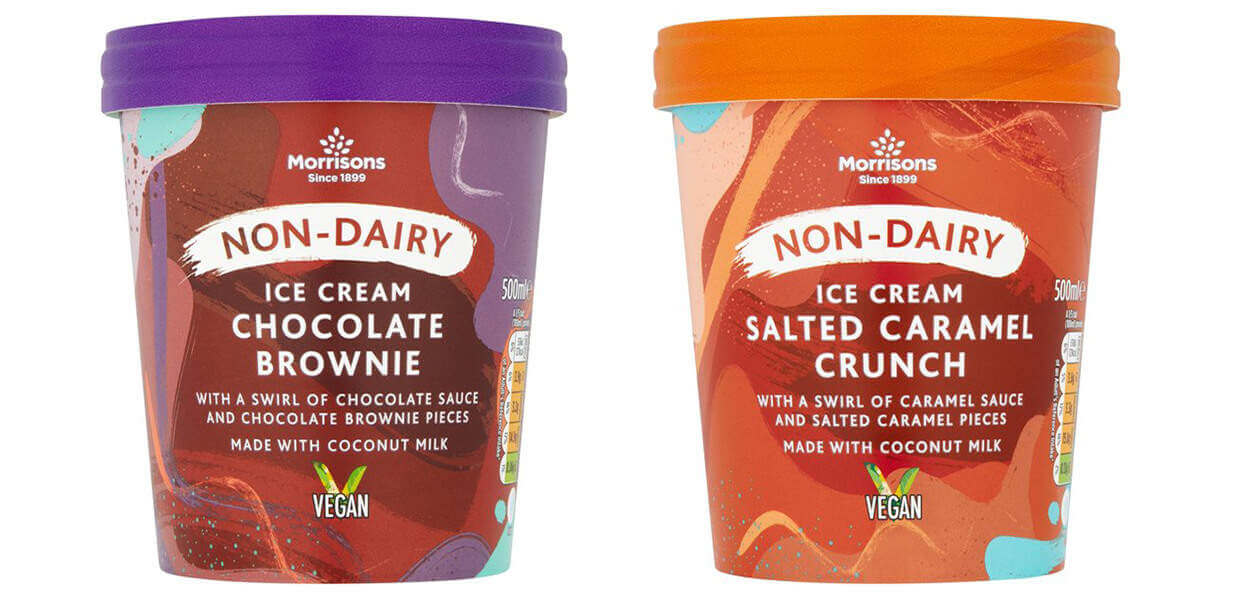 At the same time, Morrison's has added two coconut milk-based ice-creams to its vegan range: Salted Caramel Swirl (£2.85) and Chocolate Brownie (£2.85). The supermarket also offers soy-based vegan magnums as part of its own brand V Taste.