As supermarkets globally adapt to restrictions in place by the pandemic lockdown, one supermarket in the UK has launched a vegan Essentials Box delivery service to help get necessary food to customers direct to homes. Morrisons started creating the essential boxes in April and has now extended this box scheme to include vegans.
Designed to feed two for a week, this box contains vegan ingredients to help you enjoy a balanced vegan lifestyle at home, including fruit and vegetables, grains, nuts and vegan protein products like meat-free sausages and meatless mince. The boxes cost £35 and are delivered contact free to doorsteps by DPD.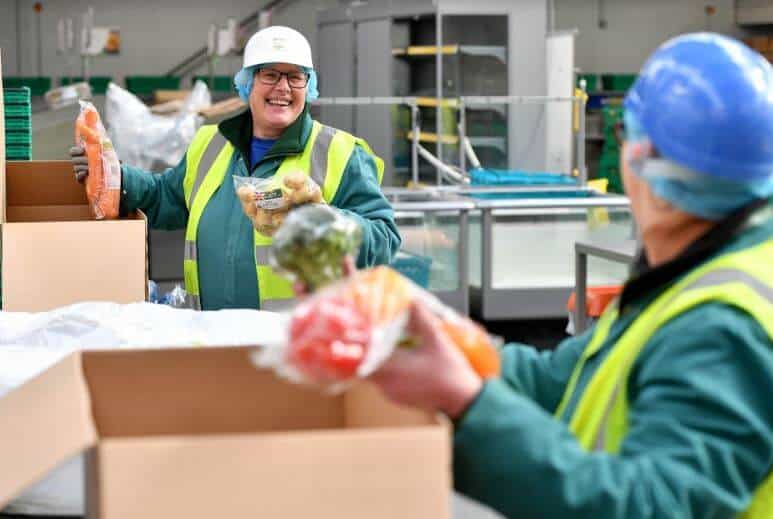 Morrison's started creating veg boxes earlier this year and also offered a Wonky Veg Box at a discounted price, to help reduce waste of surplus veg that is good to eat but might not look as perfect. Wonky veg is included in the vegan selection to help keep the cost down.
Morrisons Chief Executive, David Potts said: "These food boxes are a lifeline for many customers at this very difficult time and are providing essential food to people that either cannot leave their home or struggle to reach the supermarket. They are one of the ways we are playing our full part in feeding the nation."
Vegan boxes will include the items listed below, or comparable products of similar value:
KTC Chickpeas 500g
Morrisons Shredded Jackfruit in Sweet and Smoky BBQ Sauce 150g
Morrisons Wholefoods Cous Cous 500g
Di Martino Gaetano Pasta 500g
Pure Sunflower Spread 500g
Alpro Fresh Almond Unsweetened Drink 1L

©Violife

Heck Meat Free Sausages 400g
Alpro Plain Unsweetened No Sugars 500g
Morrisons Almonds 200g
Violife Dairy Free Cheese Alternative 200g
Morrisons Wonky Carrots 1kg
Morrisons Brown Onions 1kg
Morrisons The Best Sweet Baby Peppers 250g
Morrisons Baby Spinach 160g
Morrisons The Best Wholemeal Sunflower Seed & Spelt Farmhouse 800g
Morrisons Baby Potatoes 1kg
Morrisons Royal Gala Apples 6 per pack
Morrisons Passata 500g
Morrisons Vegan Savoury Stock Pots 4 x 28g
Morrisons Apple & Cinnamon Crisp Granola 500g
Morrisons V TASTE No chicken strips
The Meatless Farm Co Meat Free Mince 400g
Lotus Original Caramelised Biscuits 250g