More evidence that plant-based foods are continuing to gain market strength comes from Milton Keynes in the UK, where 'free from' brand Gosh! has announced that it is planning to scale up production to meet demand. The company is investing £4.5M to open a 17,000 square foot factory early next year to run alongside its existing facility.
The expansion will also provide the opportunity to move into new categories of vegan food and will provide an additional 25 positions for staff. Gosh! has appointed Jahangir Khan to be the company's first Senior Category Manager. Mr. Khan was formally the Innovation and Category Controller at Charlie Bigham's after serving as the Innovation Marketing Manager at Kerry Foods. Mr. Khan's focus for Gosh! will be developing the brand and its business strategy.
The move follows an incredibly successful financial year that saw pre-tax profits rise 15.5% to £4.1m and signals the company's intention to grow further within the market, according to Grocerytrader.com.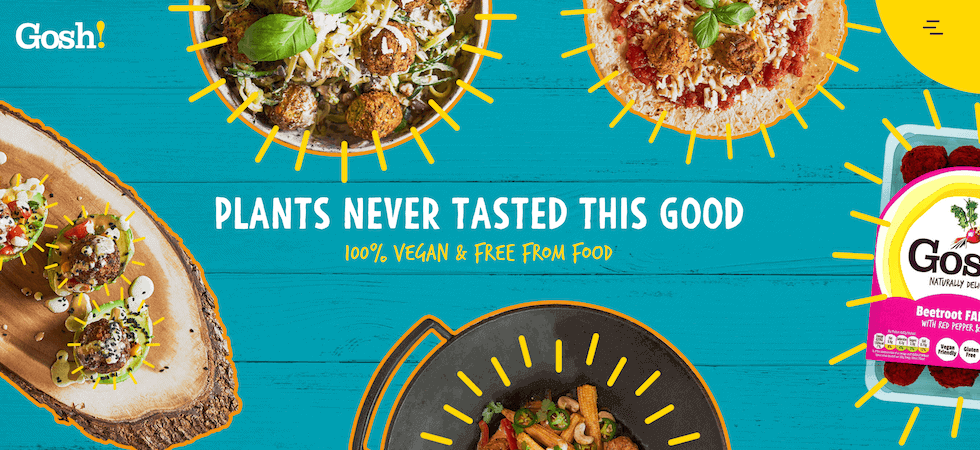 CEO of Gosh! Jane Rayner commented: "We believe strongly that food should be as natural as possible and have a brand that prides itself on offering high-quality, great-tasting and perfectly natural products. With 45% of grocery shoppers either following or considering a plant-based diet, demand for plant-based products has grown significantly. We look forward to growing our capacity to meet demand and support retailers in improving the way we eat."
She further added: "We're also excited about the opportunities that expanding to a second site presents in creating new jobs in an exceptionally difficult economic time."