British supermarket chain Co-op is cooperating with plant-based restaurant chain and food company The Brook for the installation of dedicated freezers for plant-based ready meals. As we reported last week, vegan convenience foods are a fast-growing category offering huge opportunities as consumer behaviour continues to shift.
In addition to the growing trend for vegan ready meals, this collaboration reflects several trends in the plant-based sector. For example by the increasing shift of foodservice products to the retail sector, as reported in the case of natural fast food chain Leon; a shift in food retailers moving away from animal products and towards plantbased can be identified, with Sainsbury's, the second-largest supermarket chain, closing its meat counters, and Asda becoming Britain's first supermarket with a dedicated vegan aisle.
The Co-op is the sixth-largest supermarket chain with more than 2,600 locations. So far, the supermarket giant has underscored its efforts towards a sustainable assortment with its major roll-out of vegan products in January, which raised the total number of vegan products to over 1000.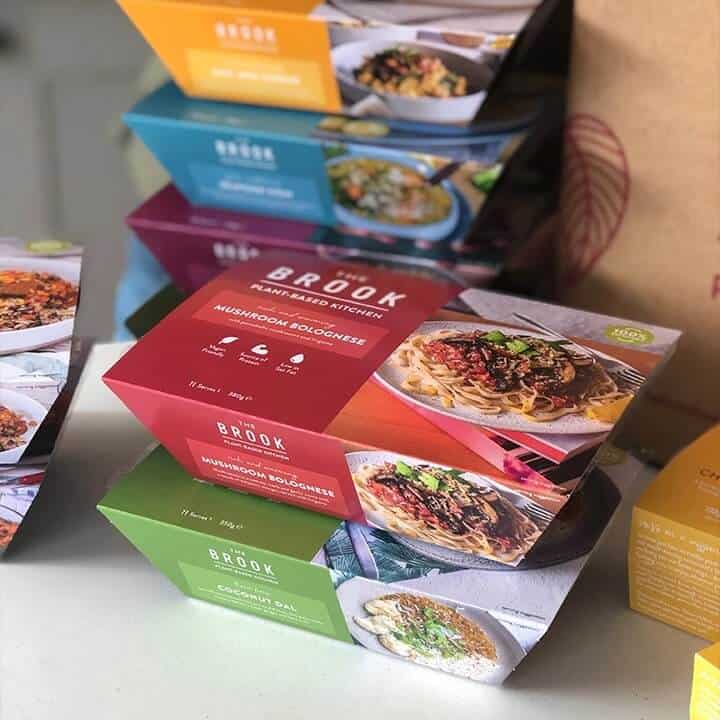 The Brook began as a vegan restaurant chain and has since grown to include an online plant-based delivery service and a range of ready meals based on its restaurant recipes. During lockdown, the company reported a 900% increase in online orders and is now installing its own freezers in partnership with Co-op, making the brand's ready meal range easier to find.
As reported by Vegan Food & Living, the plant-based freezers will be tested at Co-op stores in central England with the possibility of further expansion if the trial is a success.
In its 'The Future of Food 2020' update, Co-op spoke about the future of nutrition as an integral part of its own and society's responsibility: "We now need to recognise the responsibility we all have to protect people and the planet – whether you're a customer, member, supplier or partner, we look forward to working together to create a more sustainable future for all. The Future of Food is in our hands and it's only together that we can make a difference."
The Brook commented on the new cooperation with Co-op: "It's incredible to see major retailers expanding the space given to plant-based products and we're so proud to be a part of it."