UK startup Livia's already has a following of 200,000 and is backed by a plethora of respected investors in the industry including Jaap Korteweg (founder of Vegetarian Butcher), Michiel van Deursen (entrepreneur and investor focussing on plant-based businesses), and ex Mars president of ten years Andy Weston-Webb.
Livia's is running a crowdfunding campaign on Seedrs which is already open to private investors to huge success, and the campaign will be open to the public tomorrow 6th August. Founder Olivia Wollenberg says her brand is on a mission to make better-for-you treats accessible to everyone. Her products have proven mainstream appeal: 73% of Livia's consumers aren't vegan, and 47% of these consumers in fact have no dietary requirements.
An ex-student of neuroscience, Wollenberg noticed a gap in the market when diagnosed with severe food intolerances. Her recipes are developed in-house and sold through major retailers including Tesco, Sainsbury's, and Boots, as well as direct to consumer through the website and on Amazon.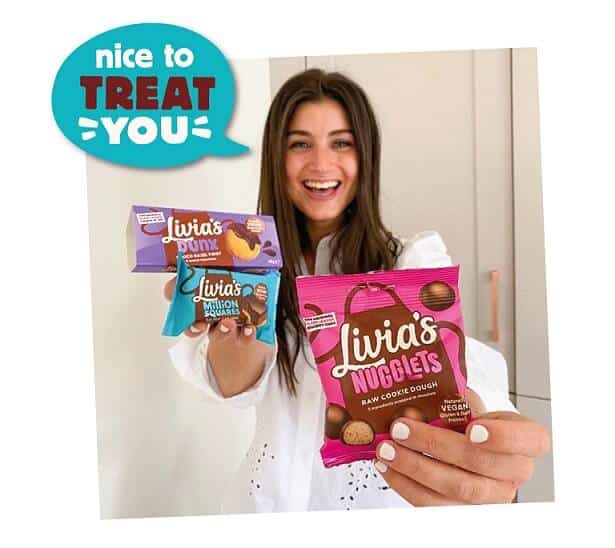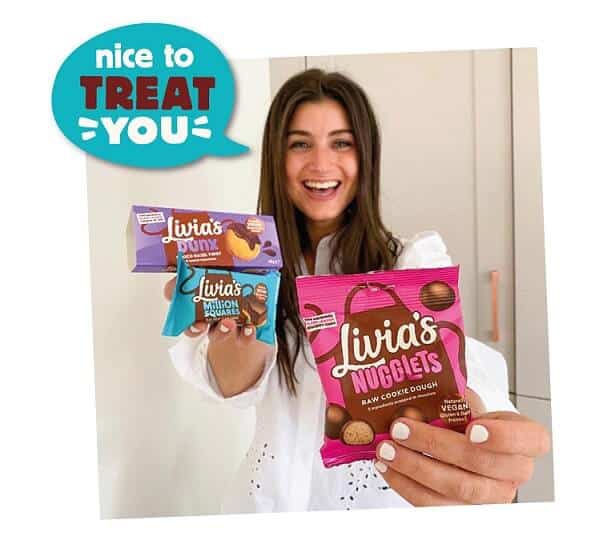 The investment raised will help launch a new line of new products, develop a D2C platform, grow marketing and sales teams, and scale operations. By 2025 Livia's will be distributing and selling throughout Europe, the Middle East, Asia and the US. According to the company, in the next 12 months the product range will have tripled if not quadrupled.
Olivia Wollenberg, Founder and CEO of Livia's says: " I've always wanted to bring our customers and community on board as we continue to grow. From day one, our community has been at the heart of everything we do, and every decision we make, and now is the time for them to be involved in a more meaningful way. With this raise, we will be able to accelerate our growth in the UK and beyond while continuing to revolutionise sweet snacking through product innovation. "