Tulip – The UK's biggest pig farmer  – has received continuous petitioning and protesting from animal rights activists over the years due to its inhumane practices. Now Britain's largest producer of pork announces the launch of a vegan line called The Green Butcher.
Tulip Foods is owned by JBS, the world's biggest meat packer, after it was purchased this year from Danish Crown. Tulip has now revealed this that it will launch plantbased pork products into Co-op stores in the UK under the somewhat interesting name The Green Butcher.
Earlier this month the first product rolled out quietly: Vegan Slices with Pepper are made from soy and pea protein are a glimpse into what Tulip is working on – the company says it is "developing further innovations" which will be seen in the next 12 months.


We spoke with Bristol based animal activist Caz Crellin who took part in Bristol Pig Save, one of the groups which protested against Tulip and its practices. "This is an interesting move from the meat giant Tulip. Activists from both Manchester and Bristol pig save have stood tirelessly outside both sites, for four years, without much co-operation or acknowledgment from the management nor the workers inside.
Whilst Tulip continue to kill several thousand pigs a day, it is yet to be seen if they are now finally acknowledging veganism as a real player, or simply cashing in on the vegan pound. We would hope that their meat free brand does well, in order that the demand for pigs in turn, decreases."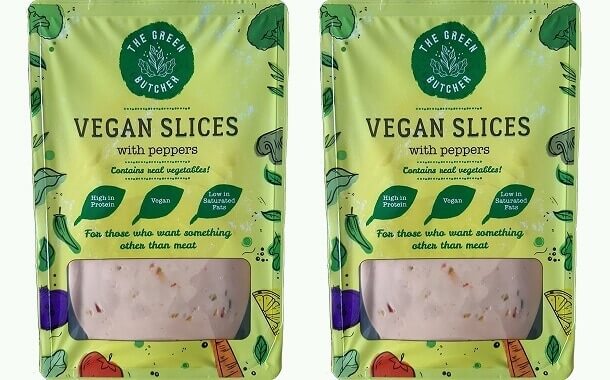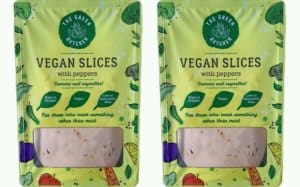 Zoë Bruce, Customer Director at Tulip, said: "We have a strong strategic relationship with Co-op, working closely to share knowledge and encourage innovation to help both parties grow. The Green Butcher product will be a great addition to Co-op's successful sandwich slice range. This is an exciting new journey that demonstrates our ability to meet changing consumer needs and we're looking forward to developing the range further."
Vegconomist has contacted Tulip for comment.