Uncanny Wines launches South Africa's first certified wine packaged in cans. This launch is in response to the skyrocketing international trend for individually canned wines.
Over the last five years, canned wines have experienced significant growth in the US, with sales rising by 69% from June 2018 to June 2019. The US market alone is worth over $80 million, with England and Australia following suit.
The wines are vegan-friendly, crafted without added sulfur, and certified by the Wine and Spirit Board of South Africa. The two 250ml releases include a white – Uncanny No Sulphur Added Chenin Blanc 2019 – and a red – Uncanny No Sulphur Added Merlot 2018.
"We've combined South Africa's established winemaking traditions with brilliant innovation and great design to create an exclusive, premium quality wine offering in environmentally friendly packaging," explains Arnold Vlok, co-owner of Uncanny.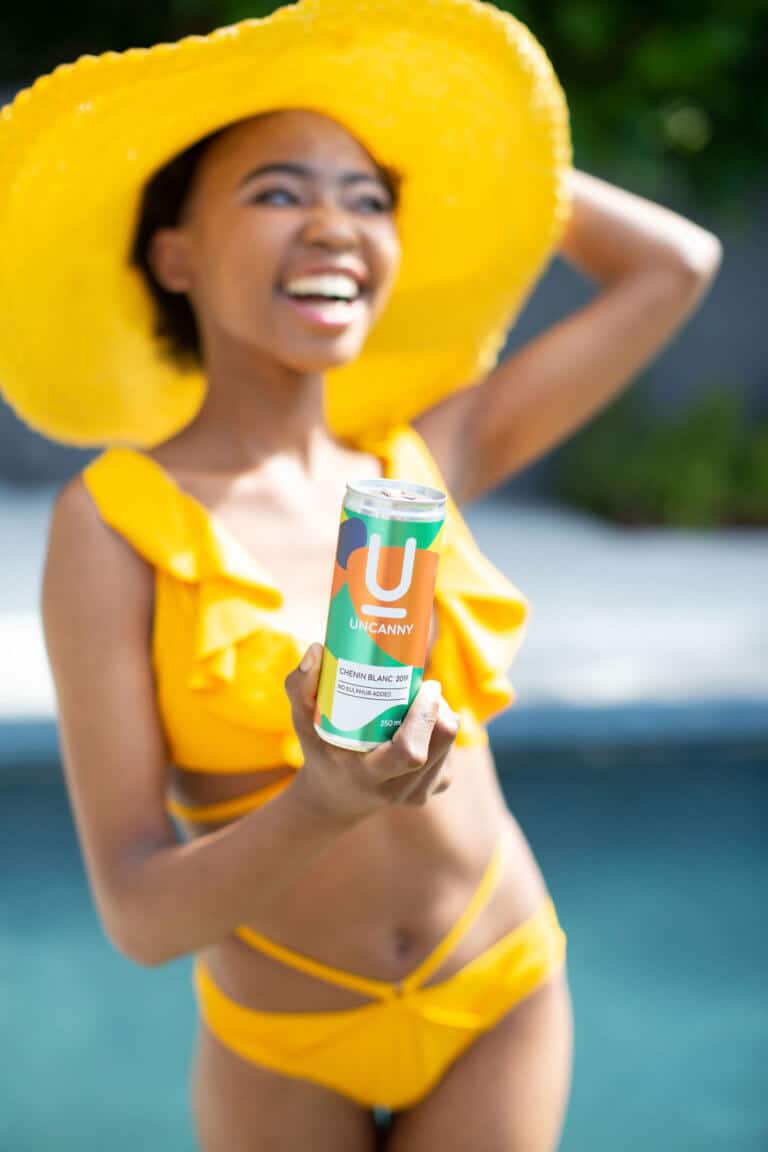 "It's been said that the South African market could be too conservative for wine in a can, but our lifestyles are a perfect match for this product. Tuck the cans into your picnic basket for summer concerts in the park or afternoons watching sport. Enjoy the no-fuss packaging at a braai and by the pool, without having to worry about glass. The possibilities are endless!" adds Ruan Viljoen, Uncanny's other half.
Uncanny Wines also provides a smaller carbon footprint due to the lighter, recyclable packaging. And it is produced and packaged locally in The Boland, the region northeast of Cape Town.
"The environmental impact of our product is something we take very seriously," explains Arnold Vlok. "The lightweight, easy-to-stack packaging makes our wine ideal for hiking and camping, while the aluminum cans are 100% recyclable and can be recycled over and over again. Crushed down, they're very easy to take back home for proper disposal."