Dominos Australia has announced that its vegan beef option has  already sold out completely in half of its stores just a few weeks after its launch. Australia is the third fastest growing vegan market in the world, according to research company Euromonitor International.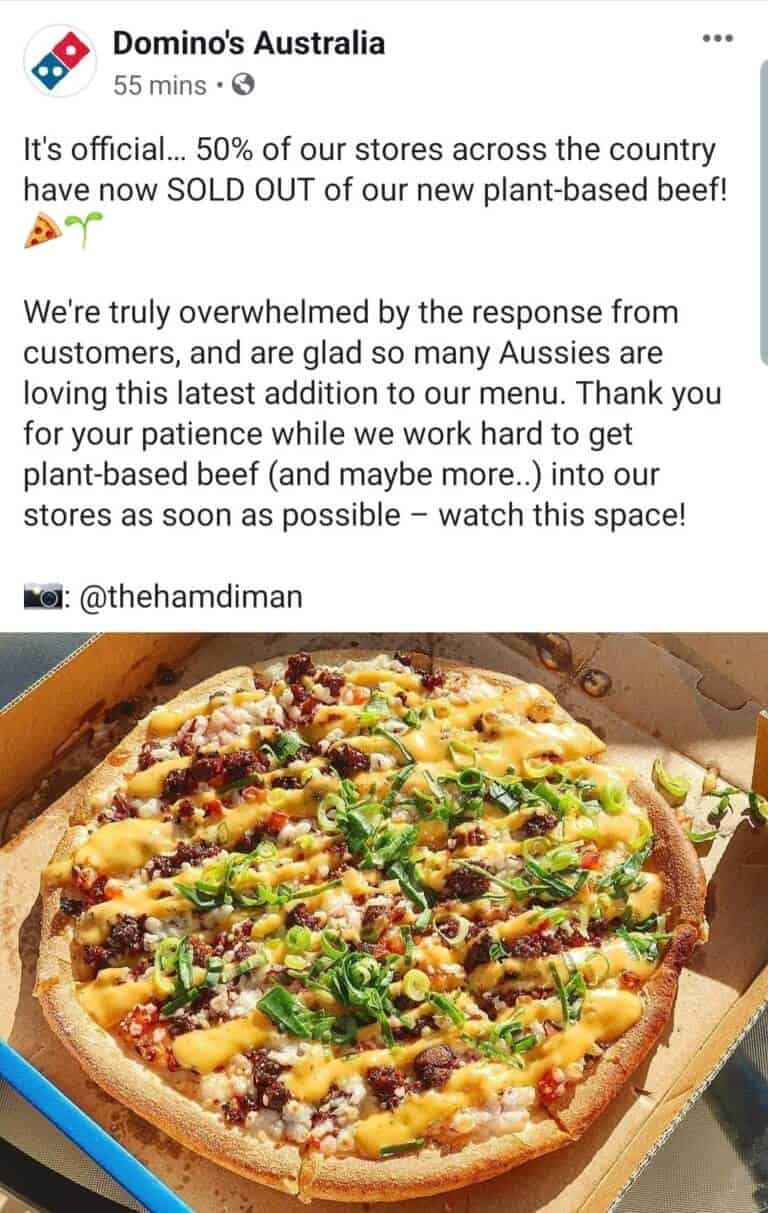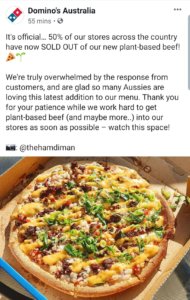 The pizza giant made a vegan beef option available to three of its pizzas – Vegan Taco Fiesta, Vegan Loaded Burger, and Vegan Beef & Onion pizzas. Now just over three weeks later, Dominos posted on Facebook that they are "truly overwhelmed by the response from customers, and are glad so many Aussies are loving this latest addition to our menu."
With a possible nod to more upcoming plantbased additions: "Thank you for your patience while we work hard to get plant-based beef (and maybe more..) into our stores as soon as possible."
Dominos Australia launched a vegan BBQ menu option last January, the fourth in its vegan range which saw "unprecedented demand" with all of the vegan cheese options sold out within a week. "It was initially added to the menu for a limited time only, but due to its popularity we decided to make vegan cheese a permanent item," said         Dominos' chief executive for Australia and New Zealand, Nick Knight.