In a much publicised image, vegan activist Joaquin Phoenix celebrates his Oscar win by enjoying a vegan burger with fiance Rooney Mara. The implications of this, in addition to his beautifully crafted acceptance speech, could be immeasurable for veganism as a whole.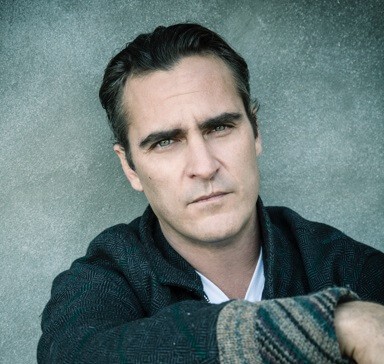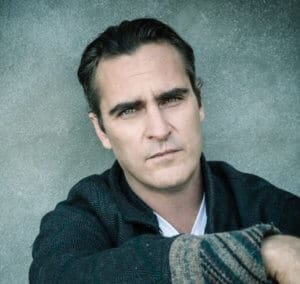 Vegan burger chains, plantbased fast food restaurants, and vegan options in mainstream foodservice, are beyond a doubt exploding all over the planet, as consumers wake up to the fact that it's time to look towards cruelty-free and more sustainable options, and respond to the heightened availability of delicious and innovative plantbased alternatives to animal flesh.
Phoenix quoted to Veganuary organisers this January: "If you look at the climate crisis or the violence of our food system and feel helpless, thinking 'I wish there was something I could do'- you can." And now in 2020, almost everyone can – as the plantbased burger becomes omnipresent on the international stage and is taking a giant chunk of the market.
Without even mentioning the enormous range of options available in retail outlets, such as the Beyond Burger and Impossible Burger and all of their peers, this article is to demonstrate the recent influx of vegan burgers in food service around the world, namely from vegan brands who have released news of expansion in the past months.
Firstly and significantly, Italian vegan burger chain Flower Burgers, which sells vegan burgers across 14 locations in Italy, France, and the Netherlands, announces this week it will sign a master franchise agreement to begin business in the UK for the first time and open 45 Flower Burger restaurants in key UK cities over the next decade.
Monty's Good Burger in LA, as enjoyed by Phoenix after the Oscars, has three LA locations and is witnessing phenomenal sales since the famous image was released.
KFC, although obviously not a vegan brand, sold the vegan chicken burger at the rate of one per minute during Veganuary, and as such is addressing veganism as a serious market.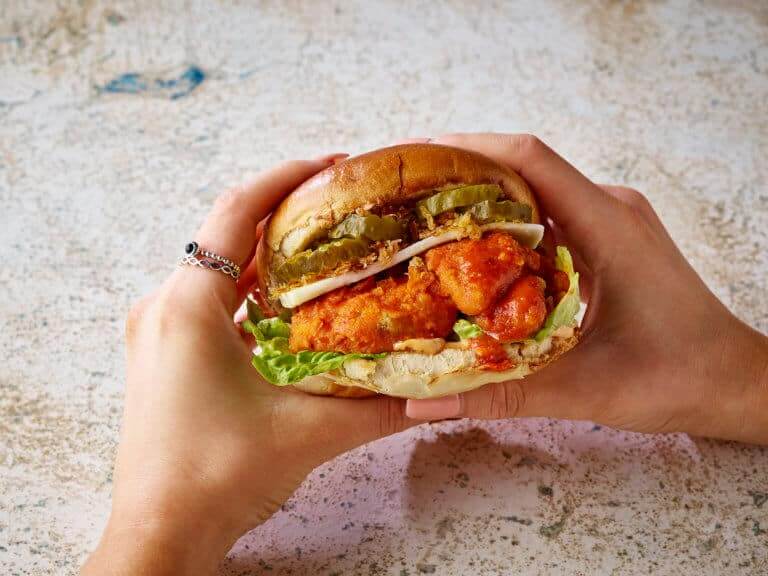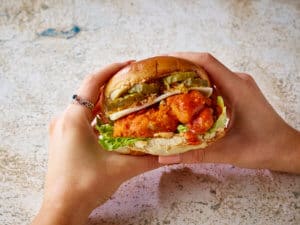 The Vurger just announced the opening of its third location in the UK and has plans to continue its expansion following a £1.4M investment.
Plant Power, in California, recently opened its fifth location in Long Beach, after reporting massive growth in sales. The chain will debut a Los Angeles food truck and four new locations coming in the next months
At UK-based healthy fast food chain LEON, vegan burgers are now outselling meat products, as the company reports the percentage of vegan burger sales has jumped from 41.3% to 56.8% this year.
Formula One champion Lewis Hamilton, just like Joaquin Phoenix, uses his platform to promote the vegan cause, and this will doubtless continue to reap rewards for the movement. He launched his vegan chain Neat Burger restaurant chain, and the brand continues to see success.
In Sweden, Malmo's The Vegan Bar specialises in plantbased burgers with beer, which continues to be popular for both local Swedes and tourists.
In Australia, Hungry Jack's now sells plantbased Rebel Whopper burgers.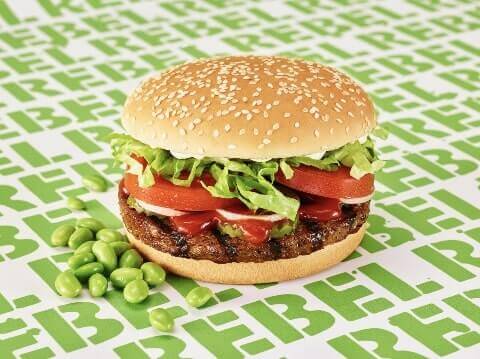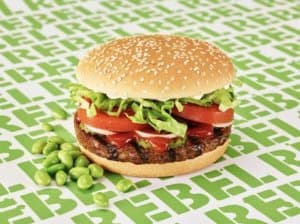 This is just a sample, and the point is, burgers and fast food are an access point, popular in every corner of the globe. And now that the vegan burger is being endorsed by international celebrities such as Phoenix and Hamilton, this is set to really change the industry as we know it.
However you feel about vegan options at McDonalds or Burger King; the movement is evolving. Vegan industry is at a time of unprecedented growth, and with more options available that any point in history, coupled with a growing awareness of health and sustainability, 2020 is going to see the vegan burger absolutely dominate in 2020. And that is a phenomenal thing not only for vegan industry, but more importantly, for the countless millions of animals it could potentially save.