What the Pitta
, a UK based vegan kebab business with stores in Brighton, Camden, Croydon, and Shoreditch, has been named as
London's best takeaway
in the British Kebab Awards. Co founders Cem Yildiz and Rojdan Gul were presented with a plaque by Mayor of London Sadiq Khan in front of an audience of over a thousand public and MPs.
What The Pitta
is a 100% plantbased take-away and delivery service offering vegan versions of popular classics including meat-free doner kebab, soya gyros and vegan nuggets. The brand has become a cult favourite with fans including
The Happy Pear (Vegan Chefs
), and
FatGayVegan (Blogger)
, and has been featured in
The Metro
and on BBC News Night, The One Show and Channel 4's Sunday Brunch.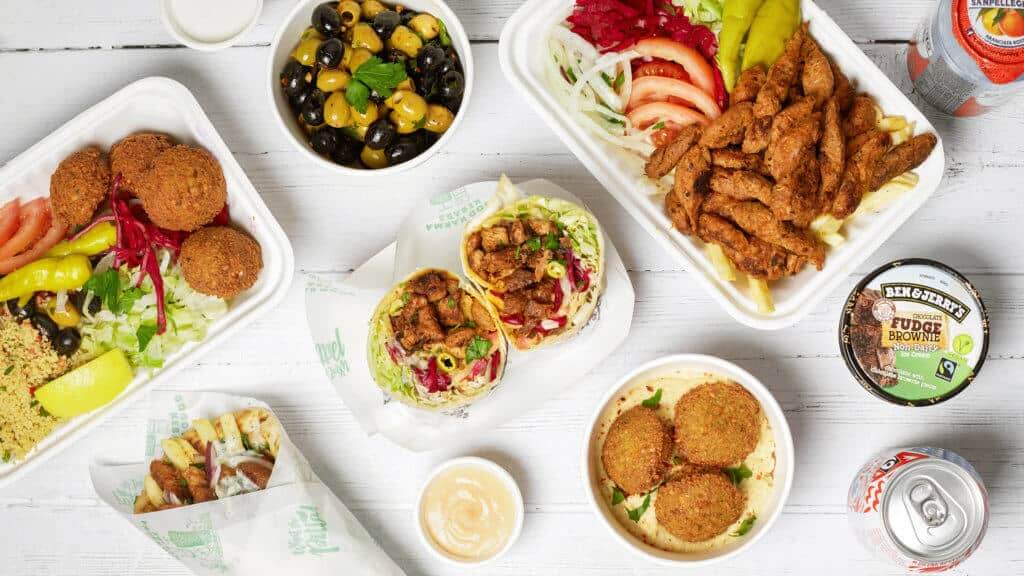 Co founder Cem Yildiz spoke to vegconomist about the chain's updated terms of operation including delivery services during the lockdown:
"Shoreditch and Croydon are in Boxpark which closed its doors yesterday so we are currently only Delivering from Brighton (On Deliveroo) and Camden on (Deliveroo, UberEats and Slerp). Our new hours of operation in all stores will be 5pm – 9:30pm, 7 days per week. We want to reassure you that the safeguarding of our staff is paramount. We will be taking on additional shifts ourselves and all staff, including us, will be walking, cycling or driving to work. This is to reduce our contact with others and to ensure that we do not add further pressure to public transport systems, as these need to be prioritised for our public and emergency service workers.
"We continue to monitor the situation closely but will keep feeding you for as long as we can. We continue to follow all recommendations on regularly washing hands, using gloves and sanitising areas with anti-viral wipes more often. We have also made designated pick up points in our stores for delivery drivers to ensure that deliveries are fully contactless and at safe distances. We really appreciate the ongoing support of the vegan community at a very tough time for all small businesses so feeding you vegan kebabs is the least we can do. Stay safe, stay healthy and stay in."