Vegan Finest Foods has announced that it has created a new line under its Vegan ZeaStar brand. The Dutch company has created the plant-based Tasty Codd, a "revolutionary" new product that comes after the successful introduction of its plant-based sushi fish, shrimps and calamari.
Tasty Codd, or 'De Lekkerbeck' (its Dutch name) will be available throughout the Netherlands at the restaurant chain De Beren and the Vegan Junk Food Bars, from early October, with more restaurants and supermarkets expected to follow. It can be purchased with a vegan remoulade sauce, which is similar to tartar sauce.
Tasty Codd will also be launched in the United Kingdom, which is great news for UK consumers; fish and chips is a popular national dish but the industry has taken a battering (pun intended) in recent years due to fish stocks being depleted by overfishing, creating prices surges in this once commonplace dinner favourite. In June we reported that the BBC and Forbes had both declared that plant-based seafood is the "new big trend" in vegan meat.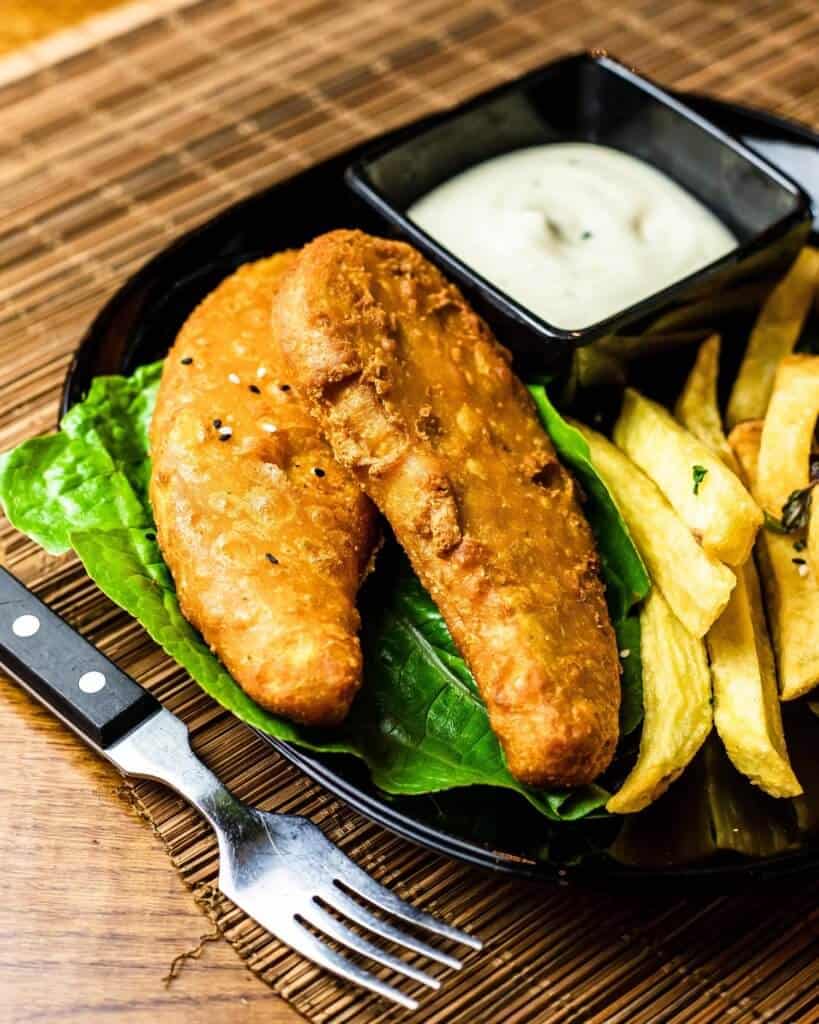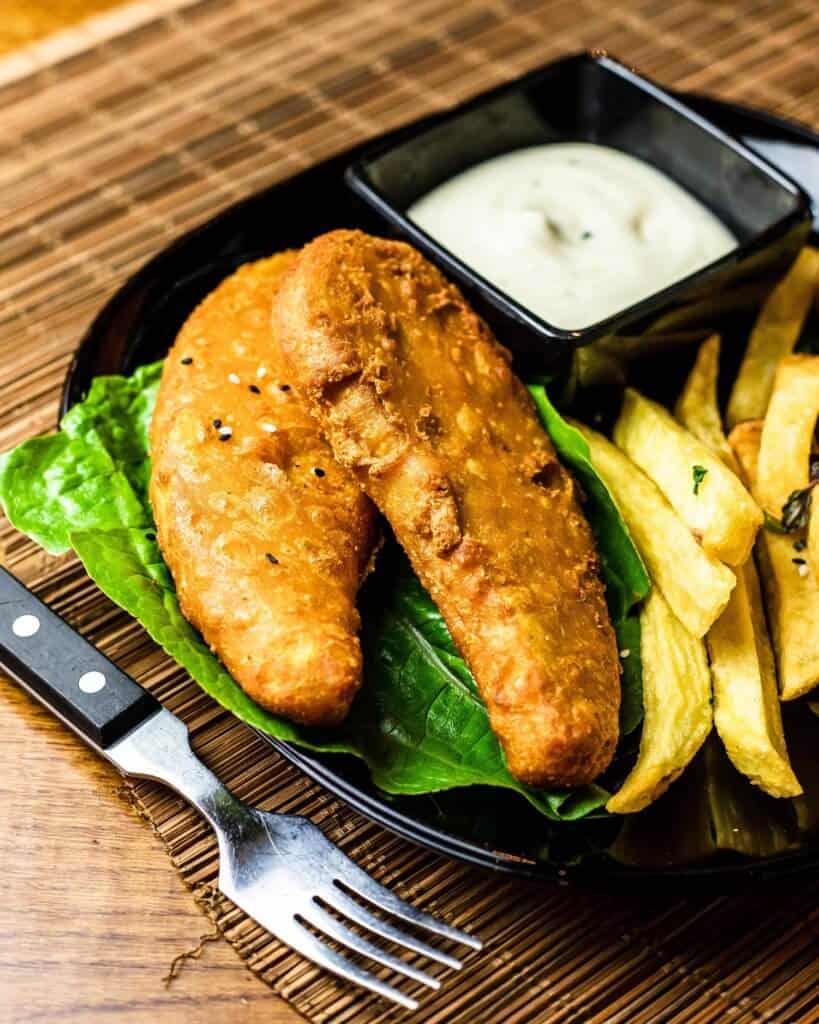 Earlier this year the vegan sashimi (high quality raw 'tuna' and 'salmon', which can be used to make sushi) was awarded a Peta Vegan Food Award. Vegan Finest Foods will announce several new plant-based fish and seafood products in the coming 6 months, which we will update you with.
Rody van Kuijen, co-founder of Vegan Finest Foods told us: "Our mission is to get frequent fish-eaters hooked on vegan fish too. The biggest challenge in creating sustainable fish substitutes is getting the texture right. We have invested a lot of time into developing the typical fishy and flaky texture. The first reactions are very positive and now everyone can taste our first vegan codd."