Violife announces that a range of non-dairy, non-GMO cheese products free of nuts, soy, gluten and lactose, has arrived in Canada in time for the holiday season. As we reported earlier this month, there will be a new state-of-the-art Upfield facility built in Brantford, Ontario, which will supply cheese to North America and Latin America.
Acquired last year by Upfield to form the world's largest plant-based food company, the Greek brand was originally founded in the 1990s and its products are sold in more than 50 countries. From this week they can be found in the dairy, produce and natural foods sections at major and specialty food retailers throughout Canada.
Next year, Canada will become the first market to produce Violife 100% Vegan products outside of Greece, where the product has been developed by the founding families across two decades. "We are thrilled to bring the taste and versatility of cheese to cheese-loving Canadians, but without the dairy," said Shoshana Price, Brand Director at Upfield Canada.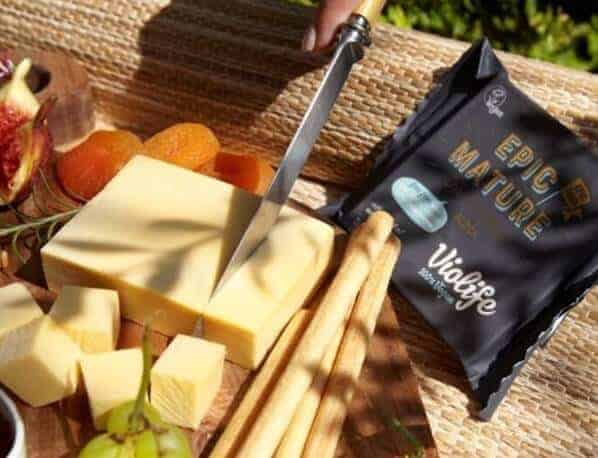 "As more and more Canadians switch to a plant-based diet, Violife offers the tasty indulgence of a delicious traditional dairy cheese but made with the goodness of plants," she adds.
The Violife products available in Canada are:
Shreds – cheddar-style and mozzarella-style
Slices – cheddar-style, mature cheddar-style, smoked provolone-style
Cream Cheese Alternative – creamy original
Wedge – parmesan-style
Block – feta-style
Violife products are now available across Canada at major grocery retailers, natural/specialty stores, and vegan shops, with suggested retail product pricing ranging from Cdn $5.79 to Cdn $6.99 per package.