Convenience store chain, Wawa, and Beyond Meat have partnered to bring the new plant-based Sizzli® Breakfast Sandwich to the Mid-Atlantic. The sandwich features Beyond Breakfast Sausage and is now available at 650 stores in Pennsylvania, New Jersey, Delaware, Maryland, Virginia, and Washington, DC.
The non-vegan sandwich is made with egg and cheese on a bagel. The plant-based sausage is also available to customize in other menu items that include breakfast bowls, built to order bagel sandwiches, and breakfast burritos. The new breakfast option will debut in all 220 stores in Florida beginning Monday, August 10.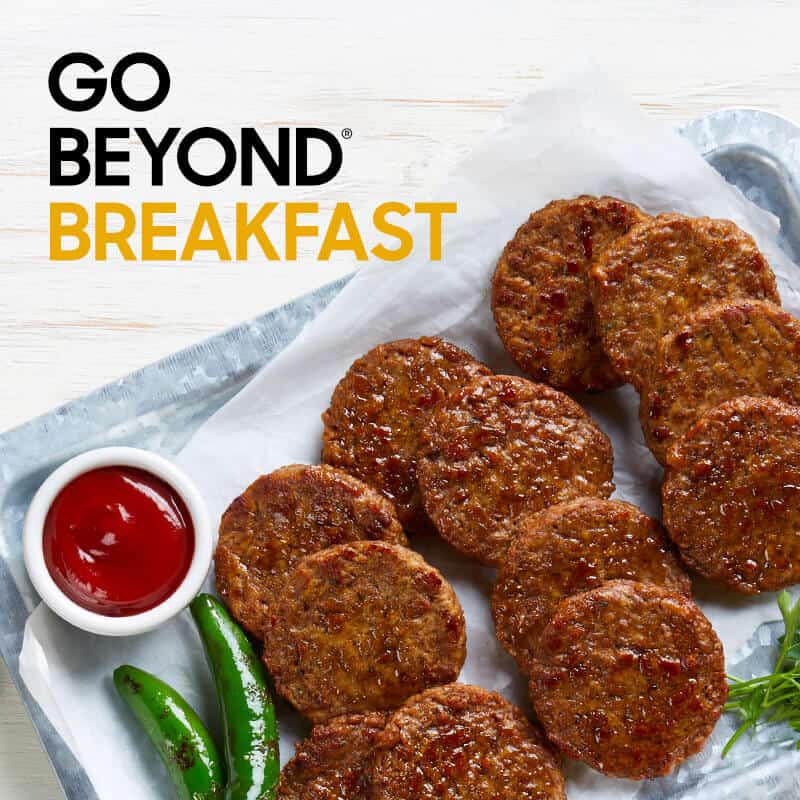 "We're pleased to offer Beyond Breakfast Sausage®, a new and innovative plant-based protein option to our customers to continue Fulfilling Lives as a food and beverage destination for everyone," said Mike Sherlock, Chief Product Marketing Officer. "We know that consumers are looking for more plant-based options, and we're proud to partner with Beyond Meat®, a leader in plant-based meat, to offer our customers more choice through the Wawa Your Way initiative."
"Wawa is a cult favorite brand, and we're excited to partner with them to introduce several new breakfast options made with Beyond Breakfast Sausage®. These new on-the-go options not only taste great but will make plant-based meat more accessible to more consumers," said Chuck Muth, Chief Growth Officer, Beyond Meat.
Wawa has also developed several vegan-friendly lifestyle menus that include the calorie-conscious Balanced Fare, Plant-based, and Low Sugar Drinks.