This time last year, The Queen Inn pub in South Wales took the chance of going fully vegan for Veganuary and the success was so incredible that the traditional family pub made the decision to become permanently vegan, much to the surprise of most of its regular clientele.
To celebrate a phenomenally successful first year of being a 100% plant-based establishment, and to mark the pub's second Veganuary; Ryan Edwards, who operates the pub with parents Jane and Gareth, came up with a groundbreaking concept which could very well be the first in the world.
A Welsh world's first?
The theme for the month, and one which will continue in future depending on demand, is the World's First Vegan Steakhouse. Since the Queen Inn was previously well-known amongst locals for its animal meat steaks before going vegan last year, Ryan decided that it would now focus on becoming famous for its animal-free steak dishes. Vegconomist went along to take a look.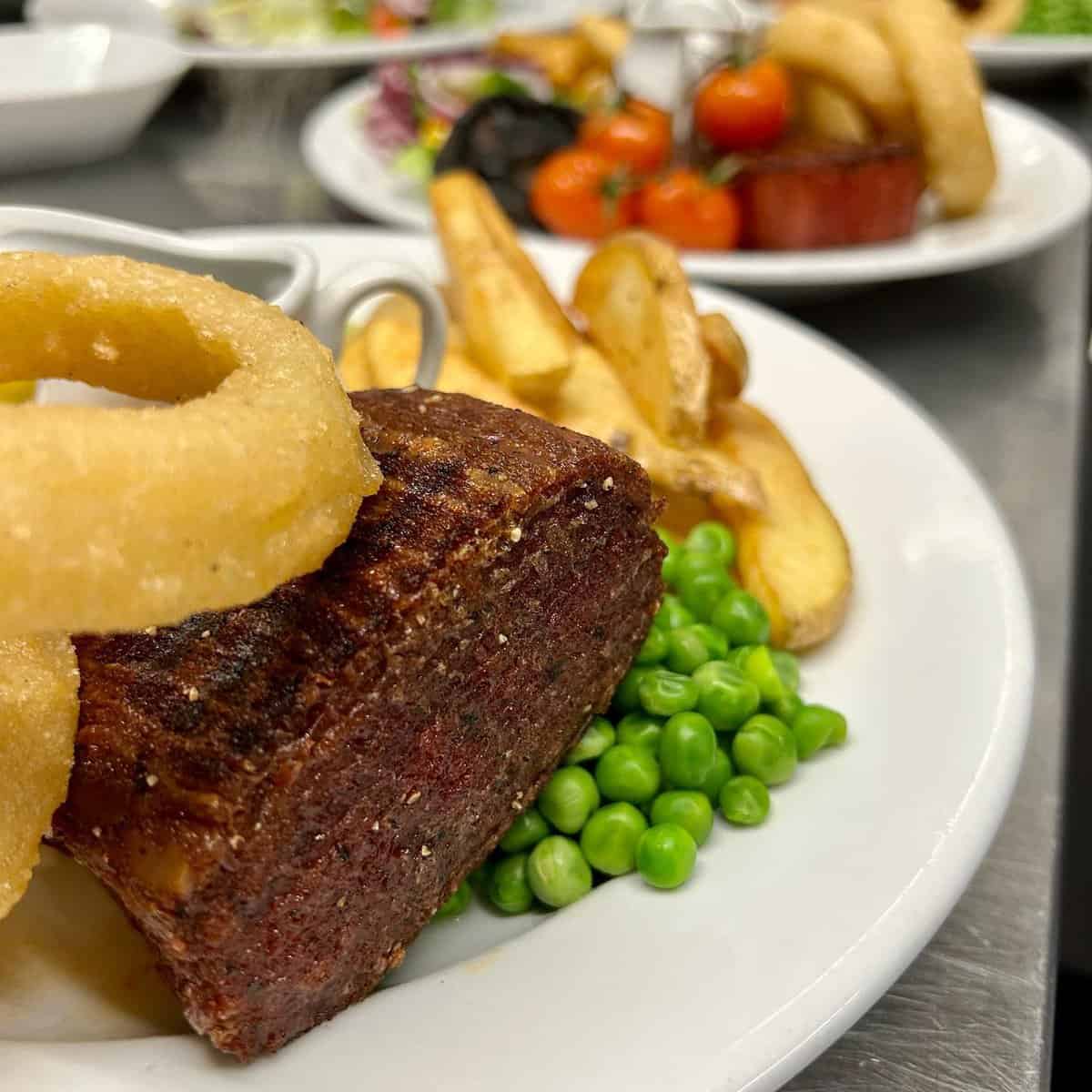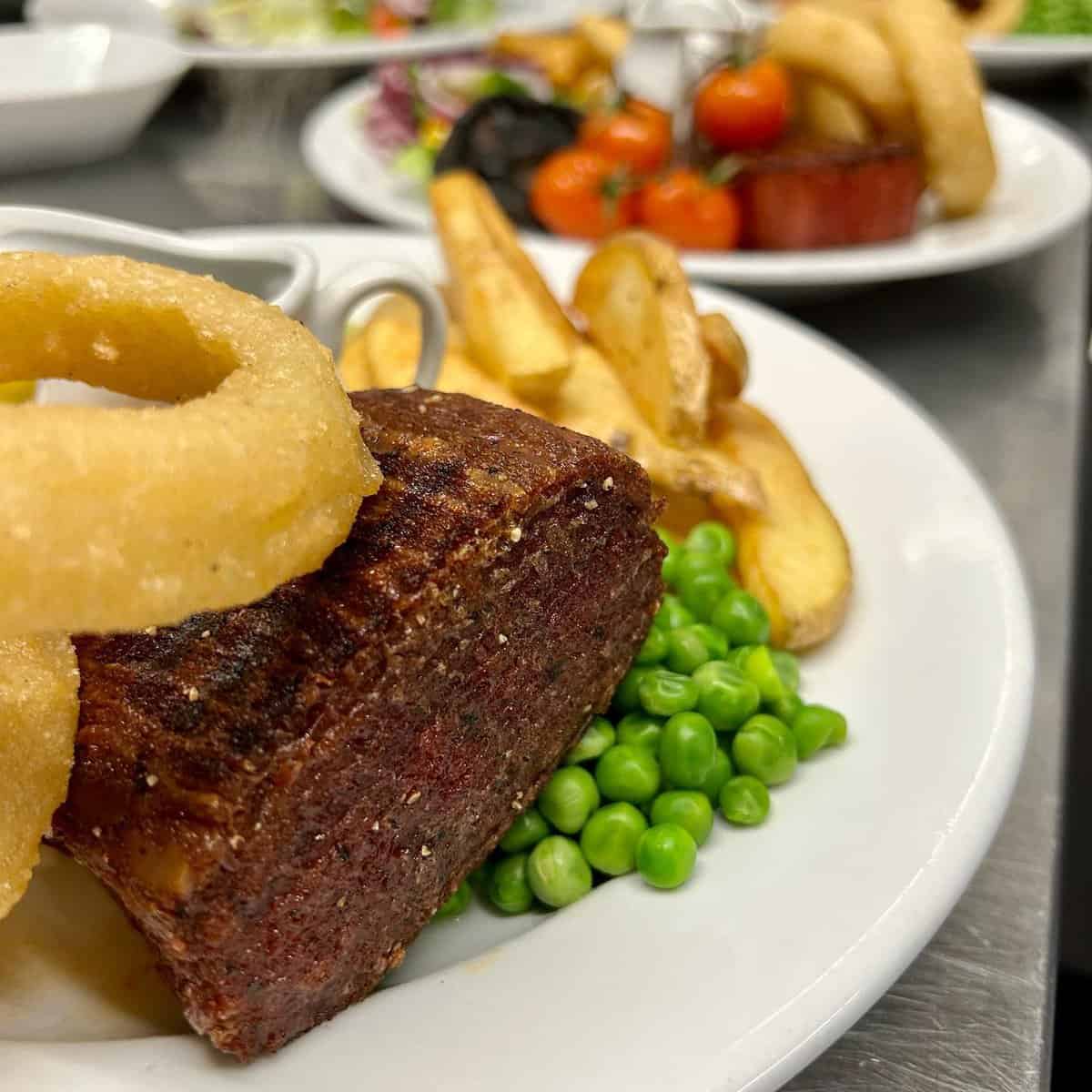 The pub is now offering a 100% vegan steak menu along with a range of steak sauces, featuring 3D printed steaks from Israel's Redefine Meat, as well as the famous Juicy Marbles filet mignon which has been on the menu for a few months to huge success with customers driving for hours from all corners of the UK to try it for the first time.
"I believe we'll be the first place in the world to serve Redefine's Tenderloin and Striploin"
The steakhouse theme, which will run every Monday-Saturday (12:00 to 20:30) until 31st January, features a 5oz Redefine Flank, 10oz Redefine Tenderloin, 9oz Redefine Striploin, as well as the Juicy Marbles 4oz Filet. "I believe we'll be the first place in the world to serve Redefine's Tenderloin and Striploin," states Ryan, who says his mission is to showcase the best plant based meats from around the world.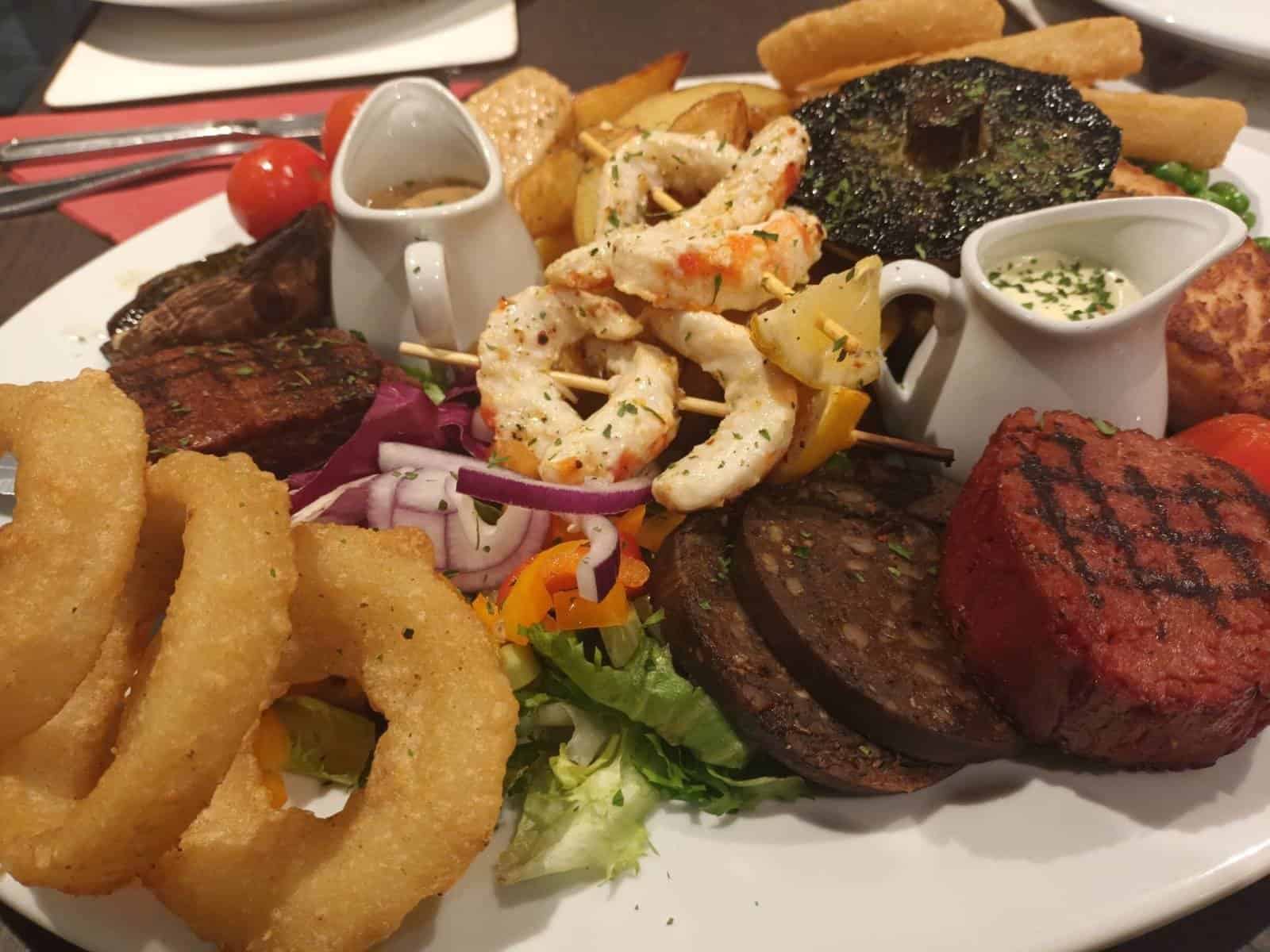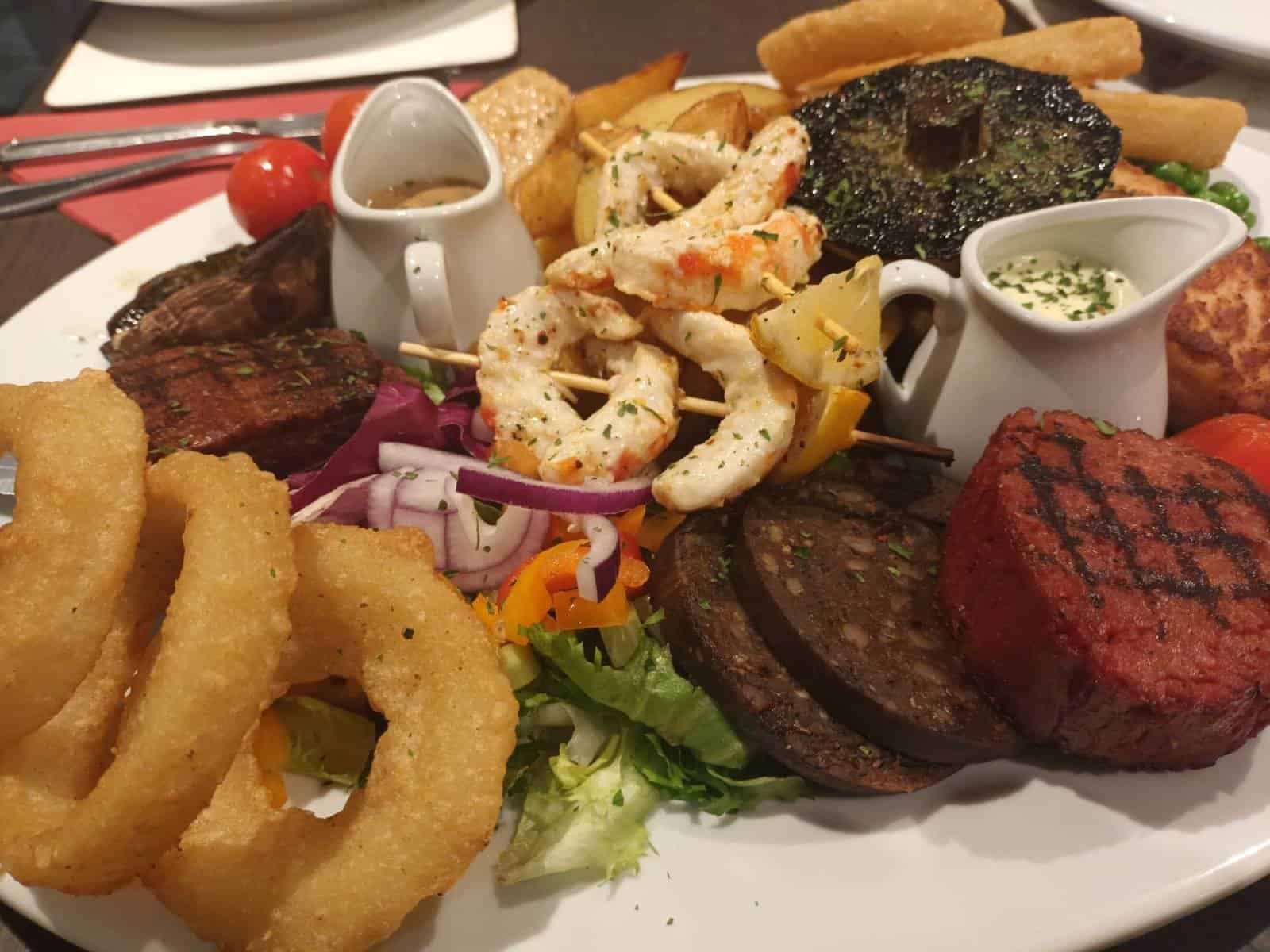 The menu also now offers a mammoth Land & Sea sharing platter (pictured above) featuring a vast amount of plant meat: Juicy Marbles and Redefine steaks, OmniFoods fish fillet, vegan salmon steak, and shrimp skewers. This joins a menu star-studded with vegconomist alumni such as Heura, Oumph!, and Future Farm.
Ryan explains that the menu focuses on demonstrating how incredible plant-based meats are, proving that there's no need to eat animals. The menu still comes with a range of options that don't replicate meats, for vegans who prefer a natural whole food diet.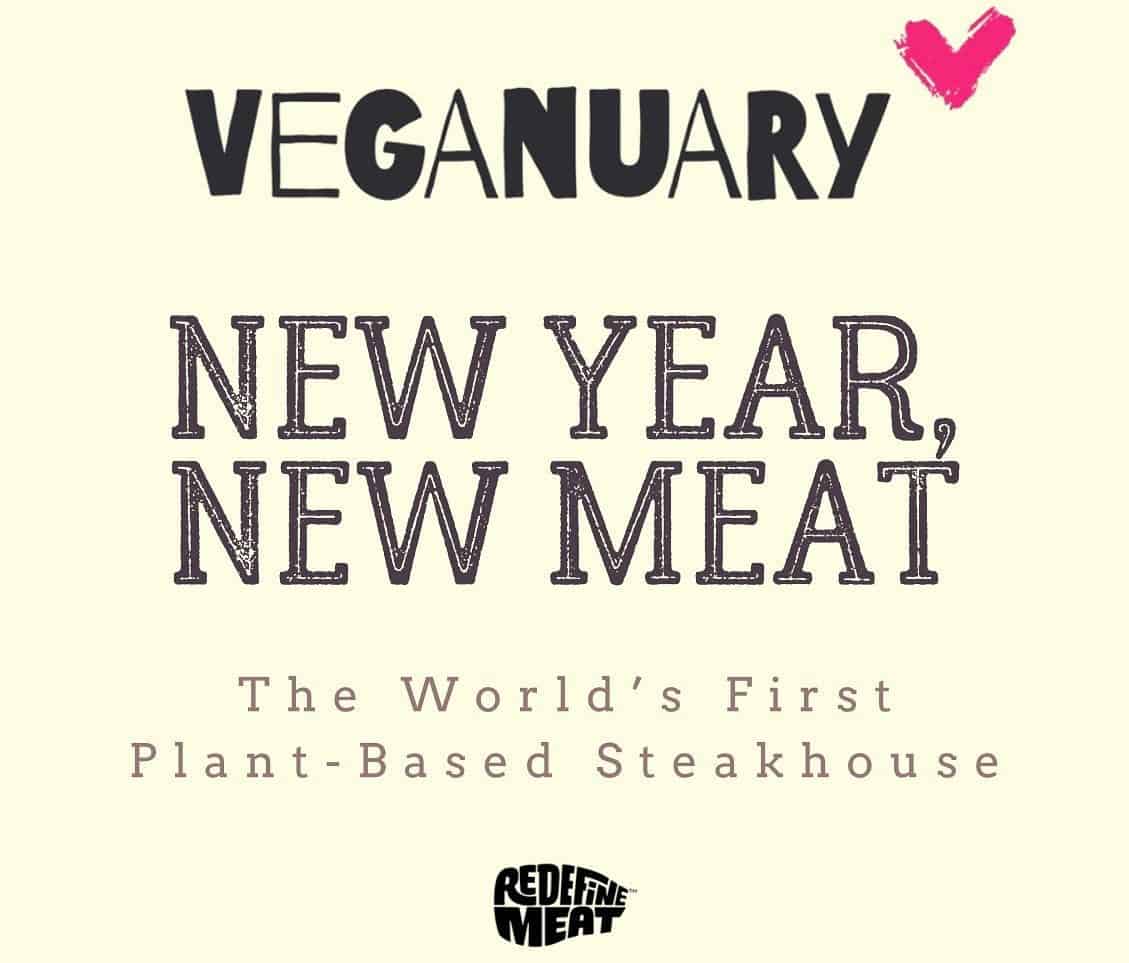 A triumph
The past twelve months have been continually astonishing to the Queen Inn family, having to recruit extra staff, including three vegan waiting staff and two meat-eating staff who are currently participating in Veganuary, as well as a trained vegan chef. Ryan describes how, for New Year's Eve, customers drove for hours and parked up in their camper vans, saying how excited they were to sample this trailblazing menu.
Customers regularly come as far and wide as Liverpool, Manchester, and Brighton, and the pub even hosted a small summer vegan festival.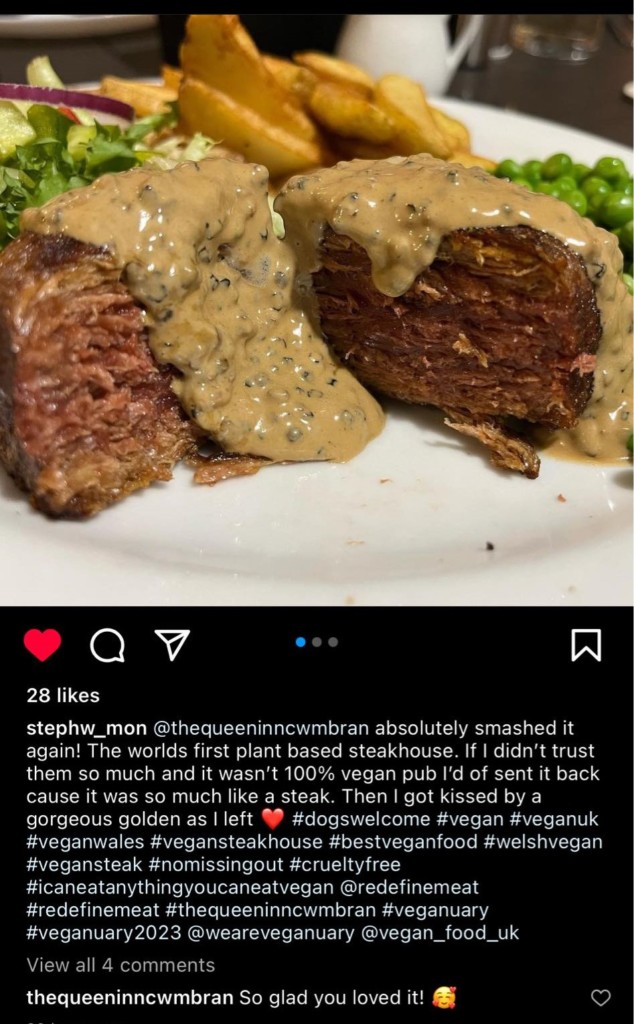 When asked about his vision for the future and what he would like to achieve with the vegan pub and future Veganuary promotions, Ryan enthuses: "I'm really excited to see where this will go – I was almost expecting some backlash either from vegans or from meat eaters but there has been nothing but support for us from the beginning.
"We want to be the biggest name in vegan food service in the UK and showcase the biggest and best names in plant based products. The sky's the limit!"