Meati, the Colorado producer famous for its whole cuts made from mycelium, announces the opening of its biggest production facility yet, known as the Mega Ranch. The fully integrated operation is expected to cultivate Meati products at an annual rate of tens of millions of pounds by late 2023.
At this rate, Meati says its production will match or exceed that of the largest individual animal-based ranches in the US.
"Investors and consumers recognize that Meati is a new, differentiated food"
According to Meati, its massive $150M Series C raise in 2022 helped to finance the Mega Ranch, which is designed to scale the company to an omnichannel, national footprint by the end of 2023. Along with a recent contribution by Rockefeller Capital, Meati says it is well-positioned to become a market leader with $1 billion in run-rate sales expected by 2025.
"Investors and consumers recognize that Meati is a new, differentiated food," said Tyler Huggins, CEO and co-founder of Meati Foods. "They only need to read our simple ingredient list and taste Meati to recognize that this is the cut-through option people have been waiting for – something they absolutely see weekly if not daily on their plates."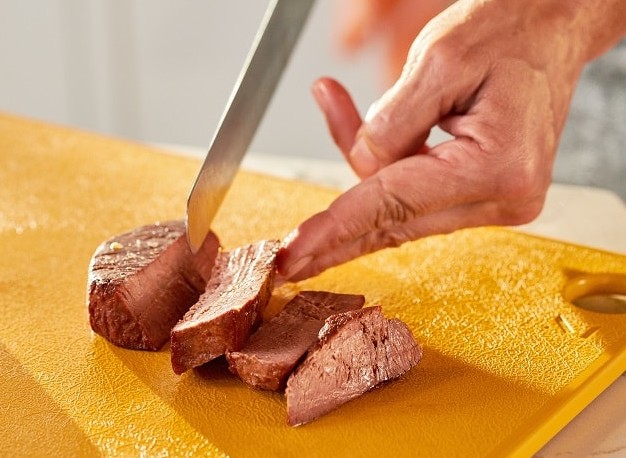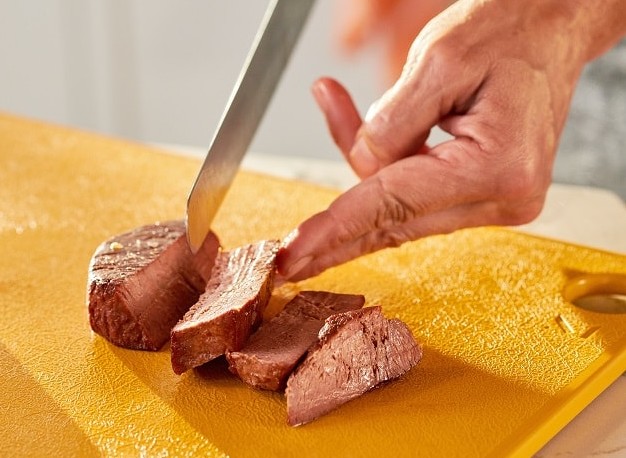 He continued, "Meati delivers an unparalleled food with its taste, texture, nutrition, and purity, and we're thrilled to open this first phase of the resource-efficient 'Mega Ranch' facility to help even more consumers add it to their diets."
Vertically integrated
Described as a unique, vertically integrated facility, the Mega Ranch is a resource-efficient center where all of the growing, harvesting, processing, and packaging of Meati products takes place under one roof.
Meati's proprietary production processes can grow a teaspoon of mushroom spores into the equivalent of hundreds of cows' whole-food protein in just a few days. Coupled with its versatile mushroom root, the company says it can create a nearly infinitely scalable platform.
Meati's current product line, Eat Meati™, is already produced at the Mega Ranch and includes the Classic Cutlet, Crispy Cutlet, Classic Steak, and Carne Asada Steak.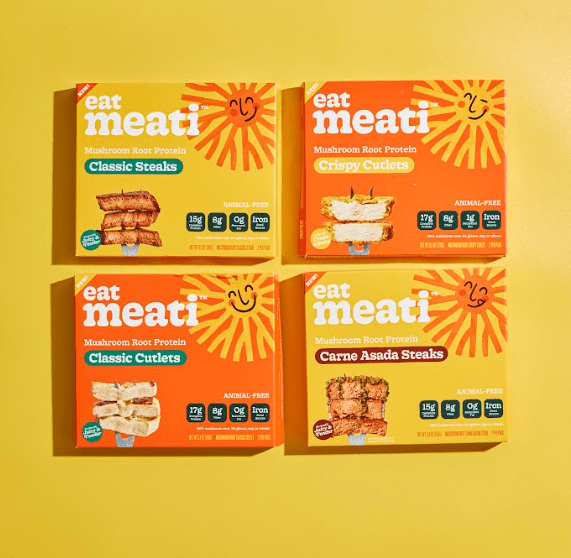 "Pure ingredients"
Last year, Meati made a regional retail debut in several Colorado Sprouts Farmers Markets, and launched as a protein option at salad chain Sweetgreen. TIME Magazine selected the brand's Meati Cutlet as one of the Best Inventions of 2022. To date, Meati has raised over $250M in funding.
"The next few years will see a seismic shift in how we eat, and Meati's state-of-the-art, scalable production capabilities coupled with its focus on meeting consumer needs for clean, whole-food protein position the brand to lead," said Fazeela Abdul Rashid, Partner at Revolution Growth and member of the Meati Foods board. "Tyler and the team have a vision for a new food category with pure ingredients and taste that doesn't compromise. We are excited to continue working with them to reach the next level and bring Meati to more consumers across the US."
Click here to read our recent interview with Meati President Scott Tassani,