Swedish mycoprotein producer Mycorena has announced it is partnering with leading animal meat supplier Atria Sweden to launch a range of mycoprotein-based products.
The meat alternatives will be made with Mycorena's mycoprotein ingredient, Promyc, which is a complete protein containing all nine essential amino acids. The protein is made using a proprietary fungal fermentation process.
Atria Sweden — a leading producer of sausages, hamburgers, cold cuts, and other meat products for the retail and food service sectors — has entered into the collaboration with the aim of reducing its carbon footprint. As part of the partnership, Mycorena will scale up its production of Promyc, while Atria will use its product development capabilities to create a range of meat alternatives.
"Mycoprotein is an exciting new Swedish raw material for our product development," said Åsa Josell, Product Development & Innovation Director at Atria Sweden. "The partnership means that we can be pioneers when it comes to offering alternative protein products that are both sustainable, tasty, and provide good nutrition without allergens."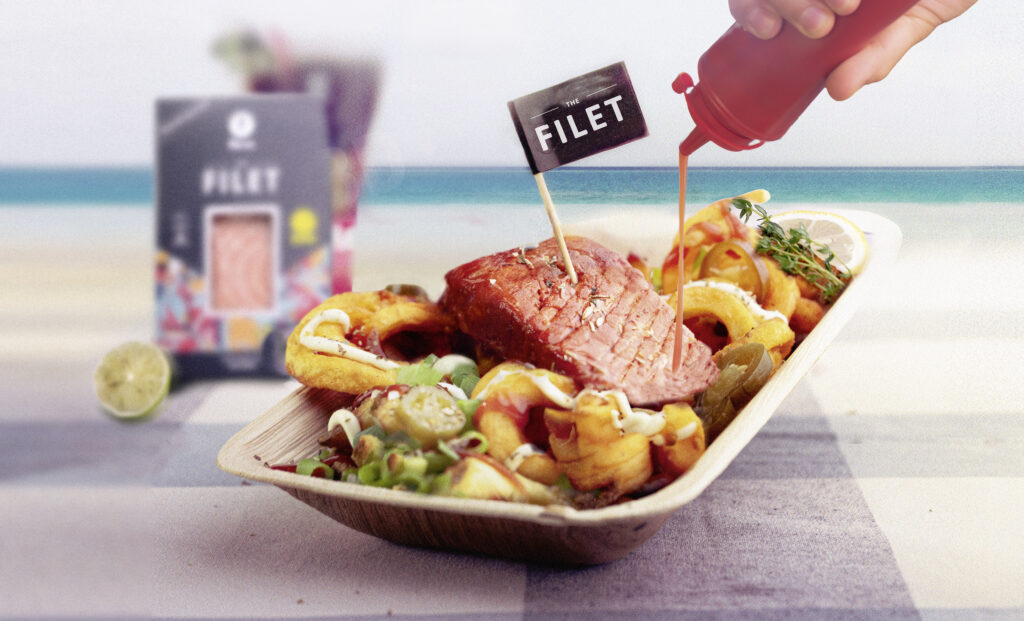 "Important milestone"
The news comes just a day after Austria's Revo Foods announced it was launching 3D-printed salmon made with Mycorena's Promyc at vegan superstore Billa Pflanzilla. Said to be the first 3D-printed product ever to launch at a supermarket, it comes after Revo Foods and Mycorena jointly received a €1.5 million grant at the beginning of the year to develop printable mycoprotein.
2023 has been a successful year for Mycorena; in April, the company announced the commercial launch of its clean-label fungi-based fat, which is said to mimic the behaviour and sensory qualities of animal fat. Two months later, Mycorena partnered with Spain's RIP Foods to develop mycoprotein-based street food.
Speaking about the new collaboration with Atria, Mycorena CEO Ramkumar Nair said, "This partnership marks an important milestone for Mycorena. Atria's expertise in product development and established customer base will help us accelerate the growth of the mycoprotein category in the European market."