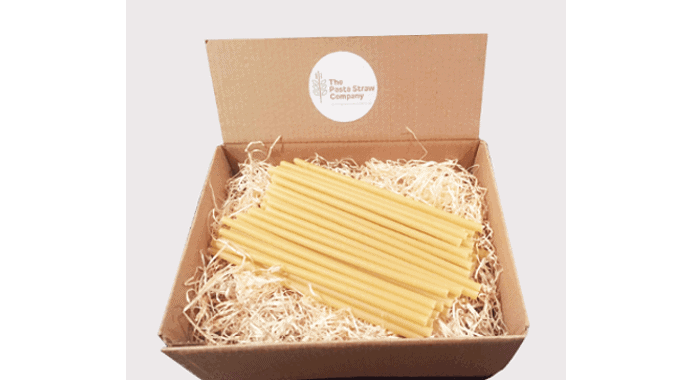 Five billion single use plastic straws are thrown away in the UK each year, contributing to the 150 million tonnes of plastic waste thrown into our oceans. Market changes and regulations, in addition to growing consumer awareness, will force the catering industry to look for alternatives to plastic and paper.
Raj and Bettina Arora started The Pasta Straw Company in September 2018 to supply drinking straws made from pasta. The straws are made from 100% natural ingredients, contain no animal derived products, are 100% biodegradable, edible, and suitable for vegans. Having spent many years travelling to the coast in the South West of England, Raj and Bettina became passionate about the sea and the environment, so decided to do their bit to make a difference. The pasta is sourced from Italy and the company is located in the UK, with global shipping available on request.
Consumers are accustomed to using straws in cocktails, fizzy drinks and smoothies, but as the market and laws are changing, finding a suitable and reliable alternative is becoming more difficult. The pasta straw poses absolutely no risk or harm to the environment or animals and helps to support a company's green credentials.
"It is an incredibly innovative and environmentally friendly product" said Raj. With paper and cardboard straws taking anything up to 100 days to compose and plastic straws taking anything up to 200 years to biodegrade, our straws are the very best alternative to existing straws on the market."
For more information go to www.thepastastrawcompany.org or email [email protected]