While coffee giants like Dunkin', Starbucks and Tim Hortons have gradually adopted more vegan-friendly options in recent years, such items have largely been limited to dairy-free milks and the occasional plant-based sausage. Now, a growing number of smaller US chains are taking the initiative to offer consumers fully vegan versions of breakfast favorites, including bacon, sausage, eggs and cheese. Here we present some of the most notable names leading this trend:

1. Peet's Coffee
Peet's, which operates over 200 locations in 11 states, first introduced the Everything Plant-Based Sandwich as a limited-time offering in early 2021. But the item, which features a Beyond Sausage with folded JUST Egg and melted vegan cheddar, was so phenomenally successful the chain added it back permanently one year later. According to Peet's, the sandwich ranks as its 2nd best-selling hot breakfast item ever.
"We are thrilled to join forces with Beyond Meat and JUST Egg to bring Peetniks a delicious breakfast sandwich made with all plant-based ingredients," said Lori Fulmer, Senior Food R&D Manager of Peet's. "As consumers continue to demand more plant-based options we have expanded beyond alternative dairy, setting our sights on a plant-based breakfast sandwich that is not only better for the planet, but also every bite as delicious as your typical animal-based breakfast sandwich."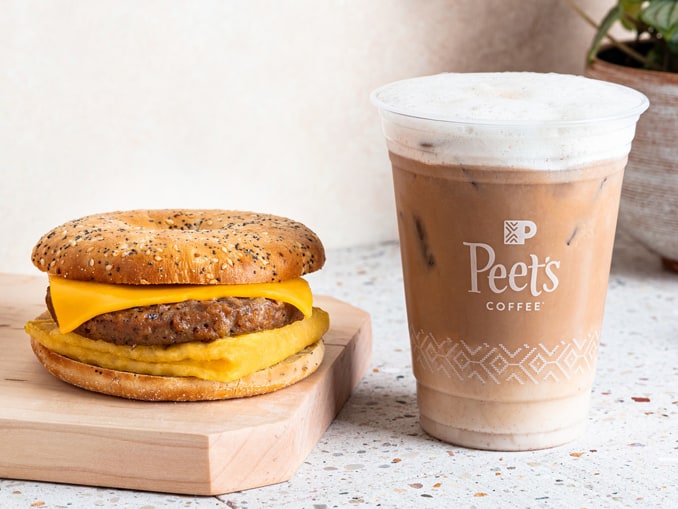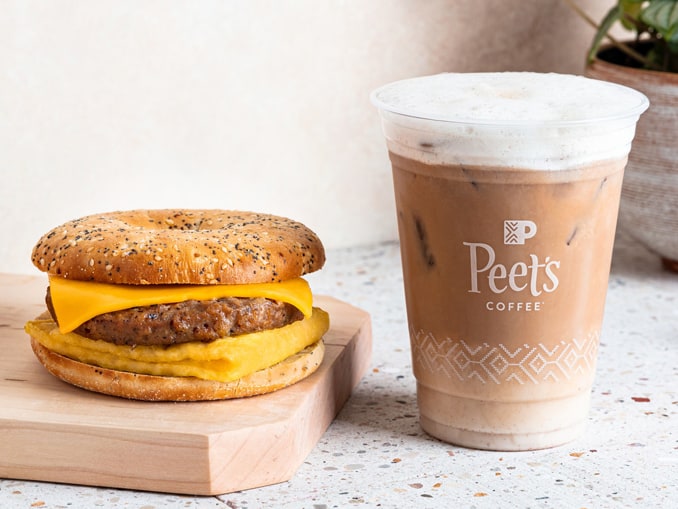 2. Gregory's Coffee
This popular chain operates 38 locations along the East Coast, and features an impressive selection of all-vegan breakfast sandwiches, including the Beyond Flex (Beyond sausage patty, JUST Egg, onion jam, pepper jack cheese, chipotle sauce) and the Vegan Burrito (Beyond sausage, JUST Egg, Daiya Cheddar, potatoes).
Recently, the chain launched two new innovations: a plant-based version of its Deluxe sausage-and-egg croissant sandwich, and the Vegan BEC, with OZO black pepper bacon, JUST Egg and vegan smoked provolone.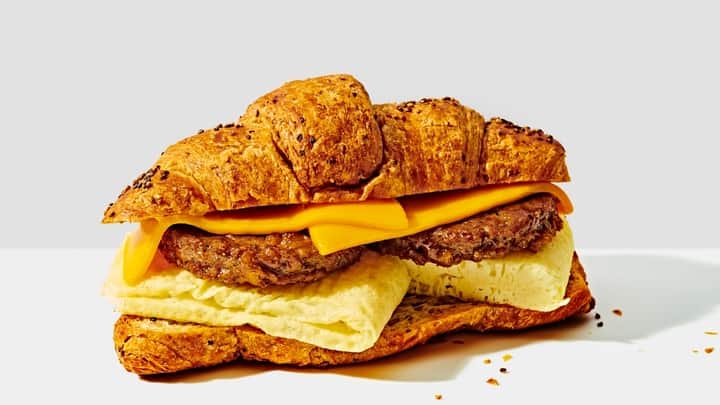 3. Alfred
This "Instagram famous" LA chain added the PBBS – Plant-Based Breakfast Sandwich – to its lineup in May, described as a modern twist on traditional breakfast, with Impossible Sausage, JUST Egg and Violife Cheddar on a vegan potato bun. Alfred is known as an ultra-trendy coffee shop frequented by celebrities, with over a dozen locations in California, Texas, the Middle East and Japan.
"Alfred is more than just a coffee shop — it has captured the zeitgeist of eating and drinking in the social media age," said Dan Greene, SVP of US Sales at Impossible Foods. "We're thrilled to see Impossible Sausage Made From Plants on their menu, giving their customers a taste of breakfast sausage while further cementing the cafe's status as a trendsetter in the food and beverage scene."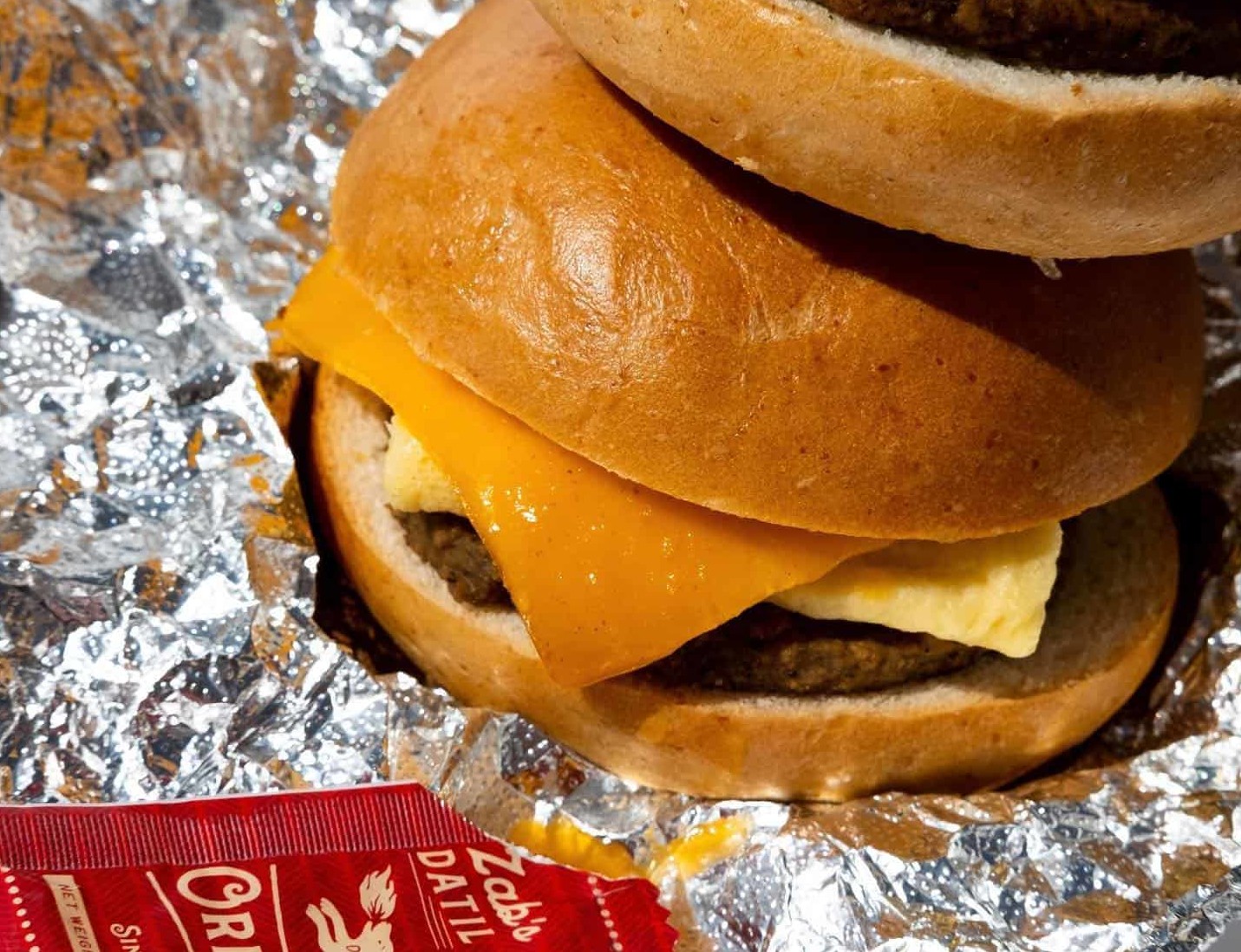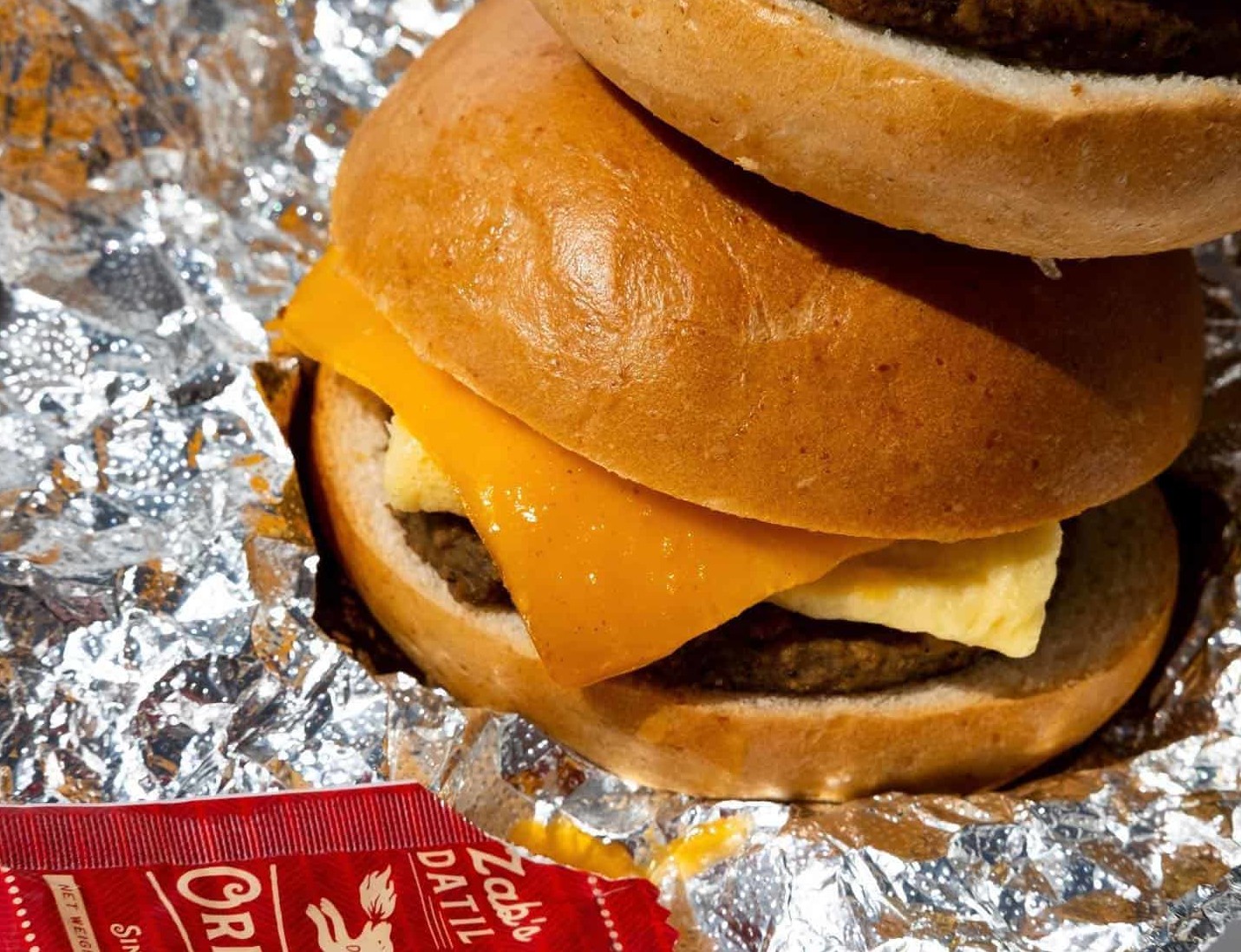 4. Jack's Stir Brew Coffee
While it doesn't serve breakfast sandwiches, Jack's Stir Brew – a New York-based organic coffee chain – offers a 100% vegan bakery menu, complete with a rotating/ seasonal menu of homemade biscuits, muffins, scones, and specialties like Apple Cider donuts and Blueberry Croissants. According to the chain, it serves 50,000 people a week at 10 locations throughout Manhattan and Eastern Long Island.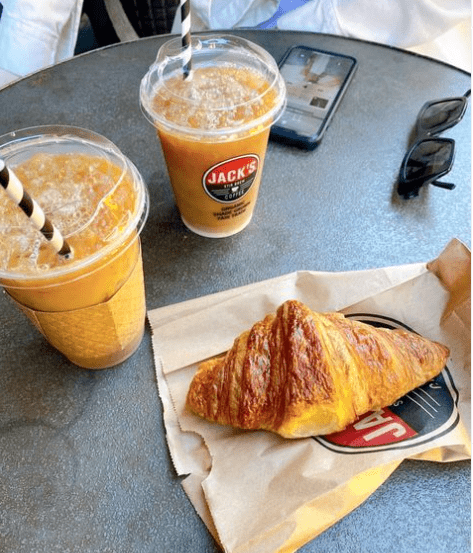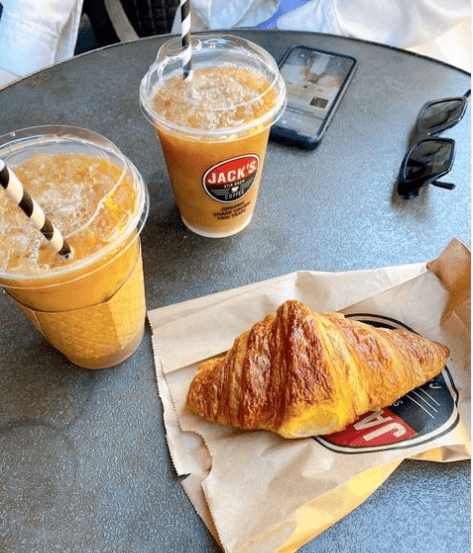 5. Philz Coffee
A favorite of the Bay Area, Philz Coffee has gone on to expand to major cities in Southern California, as well as Chicago and Washington, DC. Philz reportedly does not charge extra for non-dairy milk and in 2021, it partnered with Beyond Meat to launch the Philz Plant Powered Sandwich, featuring a Beyond breakfast patty, JUST Egg and Daiya cheese. At this time, the sandwich's availability appears to be limited to California.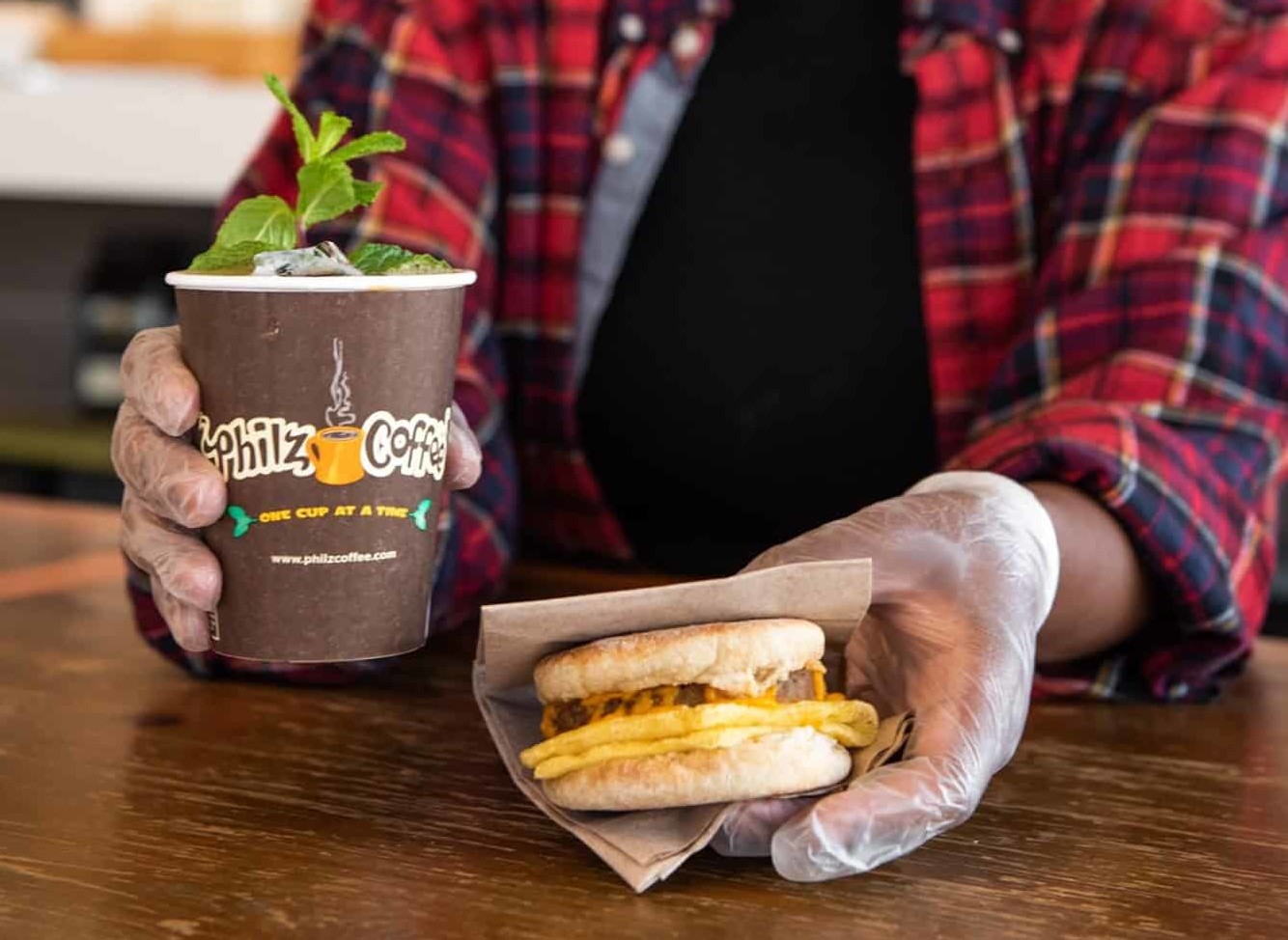 Honorable Mention: Caribou Coffee
In May 2022, Caribou Coffee – with over 400 US locations – announced the debut of its first vegan breakfast sandwich – the JUST Egg Roasted Tomato & Pesto Flatbread. Though it launched as part of the chain's All Day Breakfast Menu, the item was a limited-time seasonal offering, and Caribou has yet not indicated if the flatbread will return.