Spanish plant-based meat company Better Balance announces it is partnering with Mexican restaurant chain Gorditas Doña Tota to launch vegan Veggiebradas. Made with the brand's shredded plant-based meat, the Veggiebradas are now available at 38 locations in Monterrey and San Pedro.
Mexican growth
Described as the chain's "first vegan gordita", the new Veggiebradas feature shredded plant-based meat served with salsa verde. The item is initially available in several dozen Gorditas Doña Tota locations, and the company says it looks forward to expanding nationally to the chain's 200+ restaurants.
A subsidiary of global food company Sigma, Better Balance launched in 2021 with a range of plant-based shreds, grounds, hot dogs, and dairy-free cheese. In Mexico, the brand has a strong and growing presence, where it recently partnered with 7-Eleven to launch plant-based Veggie Bite hot dogs at select locations. It has also debuted vegan burgers and tortas at restaurants Holy Burger and Divitta, and recently rolled out its product line at plant-based retailer Mr. Tofu.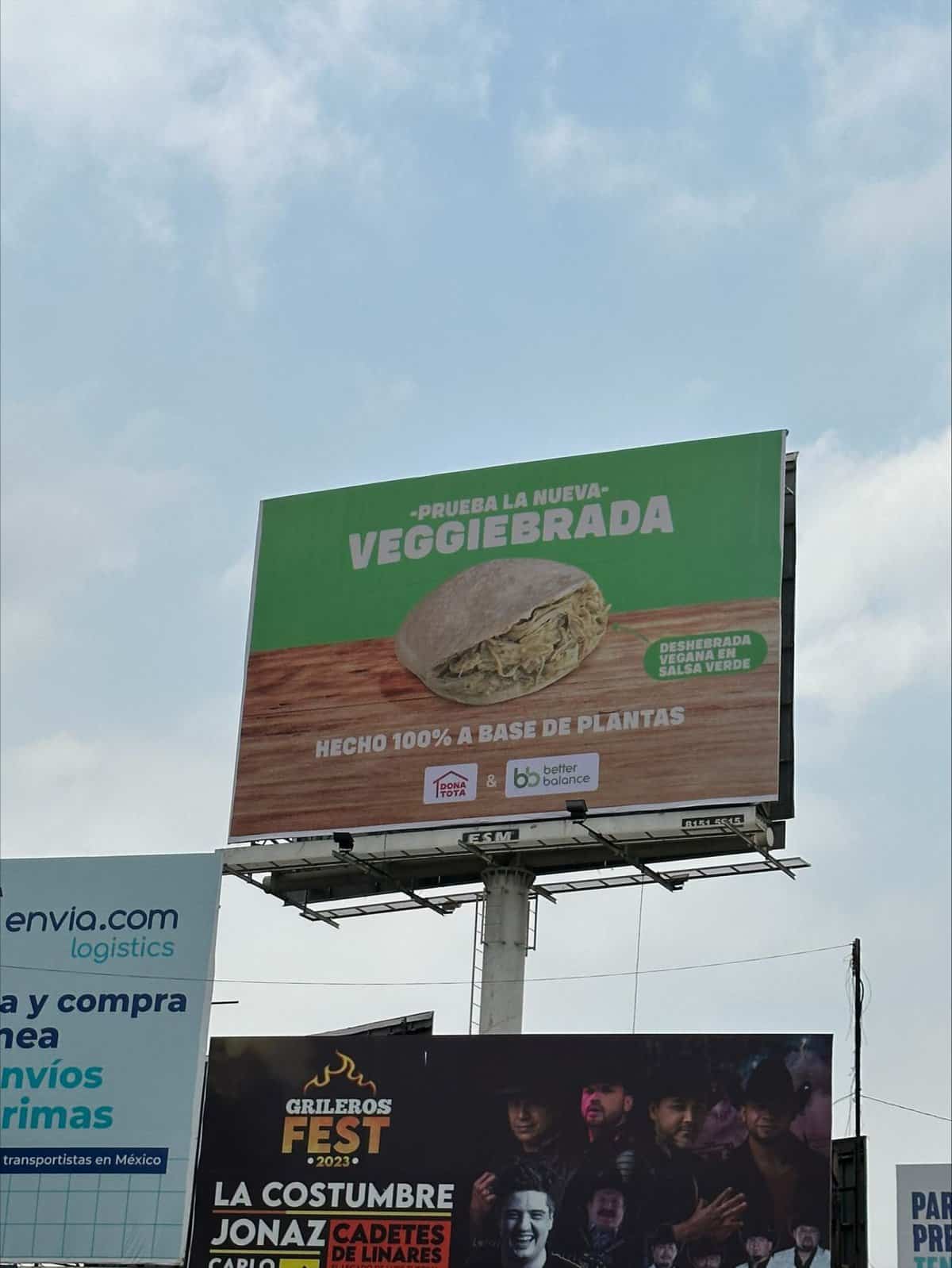 Stadiums and more
In January, the company's Spain division partnered with sports stadium Civitas Metropolitano to launch a fully plant-based menu during a football game, with Better Balance products available at 70 points of sale until the end of season.
Better Balance debuted in the US food service in 2022. In Mexico, the company says it will continue to sample its product in new locations to reach more consumers. "In order to bring our 100% plant-based options and reach new consumers, we are carrying out the "Veggiebrada route", an activation plan in different locations where we'll be sampling our delicious product," the company said online.