Meal kit innovator, Blue Apron, has announced its partnership with Beyond Meat to offer plant-based proteins to its customers this summer. According to Fortune, on the day of the announcement Blue Apron's shares increased by as much as 22% its biggest intraday gain in six months.

"We know a growing number of customers are interested in plant-based proteins, whether as an alternative to meat, a desire to explore a new ingredient, or an opportunity to make more sustainable food choices," said Linda Kozlowski, Chief Executive Officer, Blue Apron. "We are proud to introduce Beyond Meat products to our menu, beginning with its flagship Beyond Burger. Blue Apron recipes are designed to evoke a sense of discovery and, as a meal kit partner, we have a unique opportunity to teach our customers how to cook a wide variety of cuisines with plant-based protein."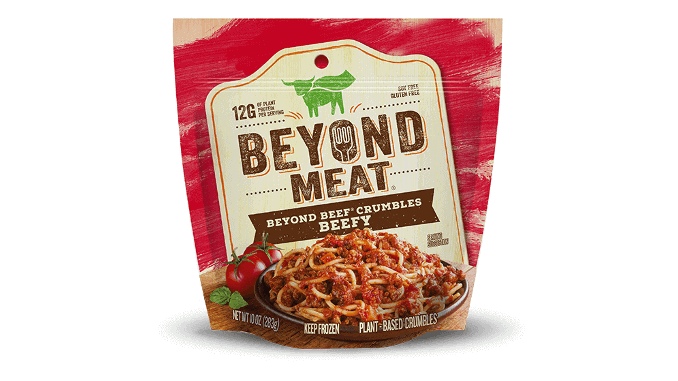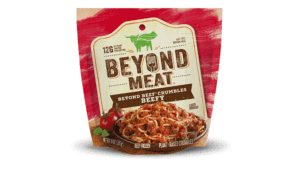 As part of Blue Apron's Signature Two-Serving Plan, it will feature the new meatier Beyond Burger and introduce two plant-based recipes that include the Caramelized Onion & Cheddar Beyond Burger on the week of August 19 and the Jalapeño & Goat Cheese Beyond Burger on the week of August 26. Consumers can begin placing orders for the August recipes now though Blue Apron's website and mobile app.
"We're thrilled to partner with Blue Apron to empower consumers to prepare and enjoy delicious Beyond Burgers at home," said Ethan Brown, Beyond Meat Founder & CEO. "The Beyond Burger delivers the delicious taste, texture, and juiciness of a beef burger but comes with the added nutritional and environmental benefits of consuming plant-based meat.
Blue Apron is committed to continuing to feature Beyond Meat products on future menus. "We love delighting our customers with distinct flavor combinations and new ingredients to make home cooking memorable and fun," said John Adler, Vice President, Culinary, Blue Apron. "Our first two Blue Apron x Beyond Meat recipes were inspired by our most popular burgers, using the Beyond Burger as well as seasonings, sauces, and produce that put an interesting twist on this classic summer meal. We look forward to bringing home cooks more recipe creations that feature Beyond Meat's innovative and delicious products."