Just in time for Veganuary, US coffee chain Caribou Coffee announces its first plant-based breakfast sandwich, the JUST Egg Roasted Tomato & Pesto Flatbread, is now part of its permanent menu. The move comes after the item's sales reportedly outperformed the chain's vegetarian breakfast option by 45%.
Now available at nearly 400 Caribou locations across the US, the Flatbread features a folded JUST Egg, roasted tomato, vegan pesto and Violife dairy-free Provolone cheese.
Caribous previously launched the sandwich, its first 100% plant-based breakfast offering, for a limited time in May 2022.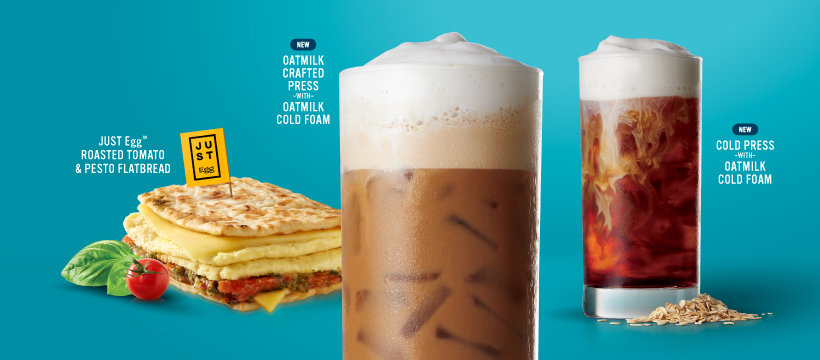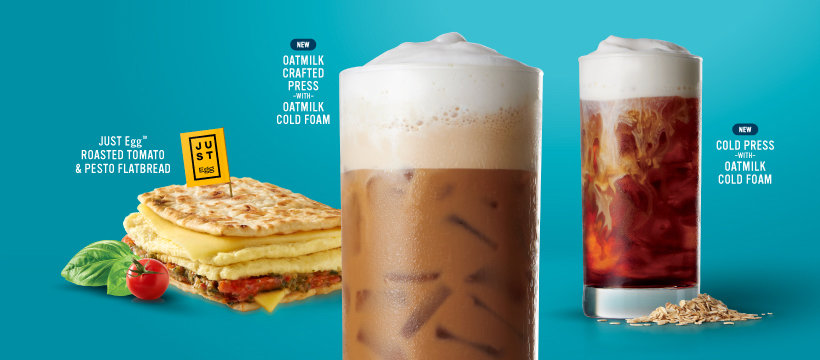 But the sandwich proved extremely popular, easily outselling the chain's vegetarian, plant-based meat breakfast option. In addition, Caribou is rolling out a new Oat Milk Cold Foam, which the chain describes as a "cloud of pillowy sweetness" that can be paired with any drink, including the Oatmilk Crafted Press beverage.
Egg expansion
Caribou becomes the second US coffee chain, after Peet's, to add a fully plant-based breakfast sandwich to its menu. While Starbucks offers an Impossible Breakfast Sandwich, the dish contains conventional eggs and cheese. In October 2022, Starbucks revealed it was trialing new sous vide egg bites made with JUST Egg at several stores in Washington, DC. The company has not yet released additional details.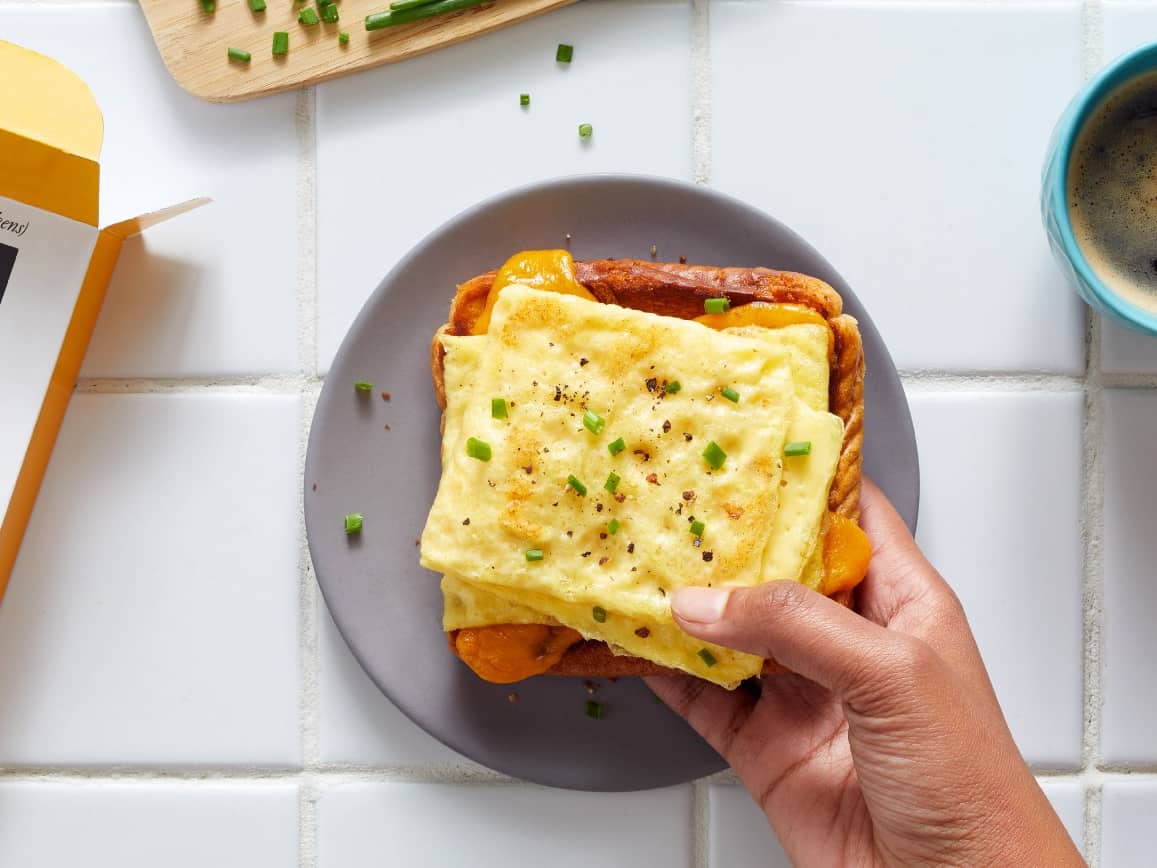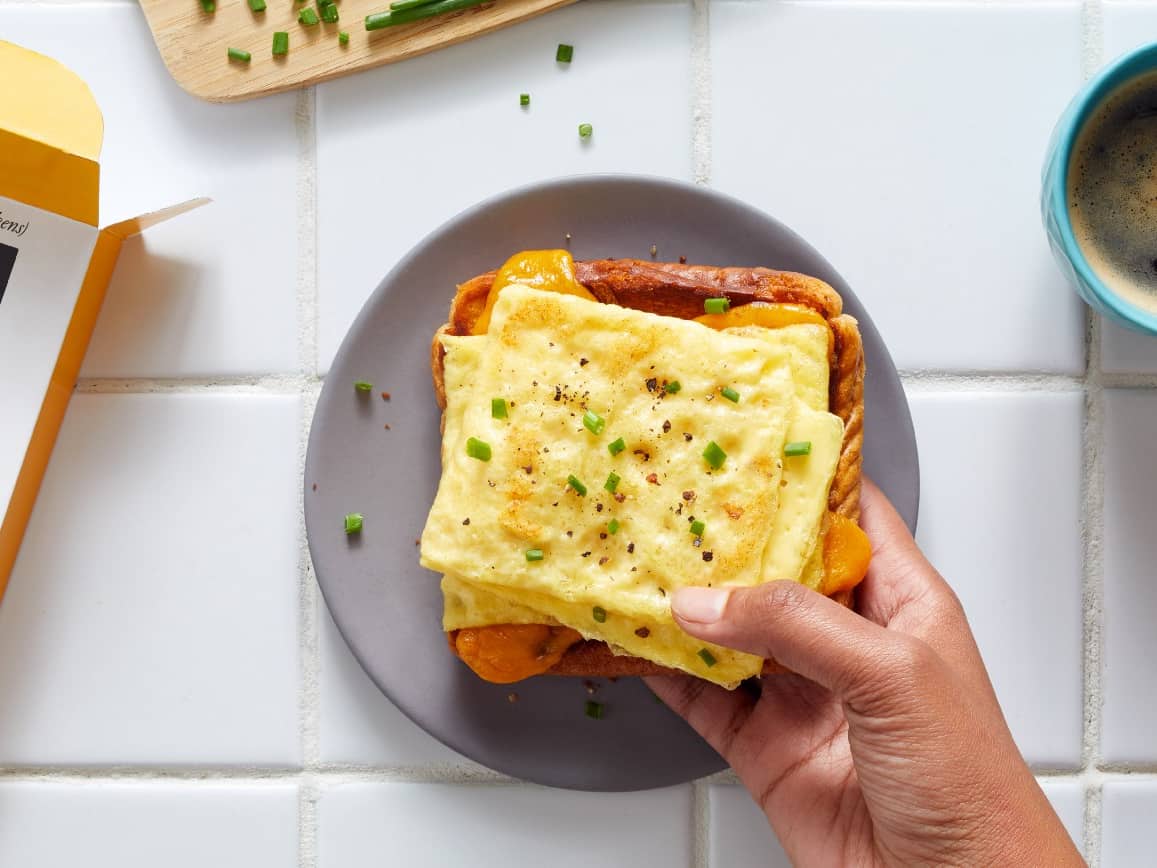 Last year, JUST reported its plant-based eggs had achieved price parity with conventional chicken eggs for the first time. The company also recorded being the 2nd fasted-growing egg brand in the US, and one of only four brands with a nationally distributed SKU.
Remarkably, its folded JUST Egg product ranked as the fifth best-selling frozen breakfast item, with sales performing nearly as well as frozen giants like Jimmy Dean.