Coletta, an upscale Italian vegan restaurant in New York City, announces it has partnered with Israeli food startup Chunk Foods to debut its marbled plant-based steak.
The restaurant's "steak experience" debuted the weekend of September 2nd, and will be available again on Sept. 8th and 9th by reservation only. On social media, Chef Guy Vaknin is seen preparing the "bloody" steak by searing and braising the product in dairy-free butter.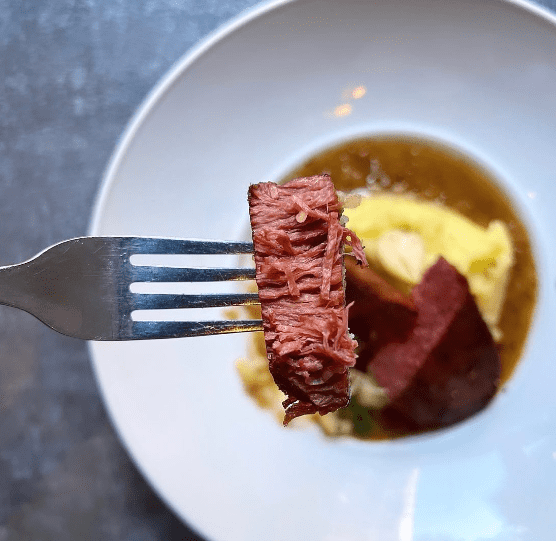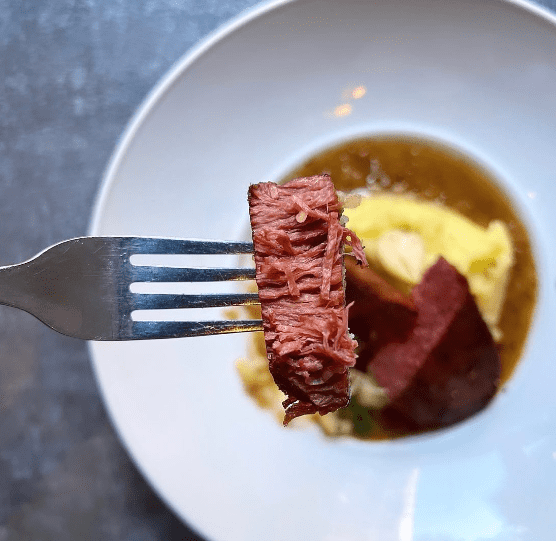 According to Chunk Foods, its steaks are succulent, tender pieces of plant-based meat that can be grilled, seared, braised or stewed. The product offers 25 grams of proteins with no cholesterol or GMOs. Though ingredients are not specified, the company says its products use only 100% clean and natural ingredients.
Chunk was founded in 2020 by Amos Golan, who saw a massive market opportunity to produce whole muscle meat alternatives instead of the usual burgers, meatballs and nuggets.
Fermentation tech
In 2021, the startup raised $2M in pre-seed funding from venture fund Stray Dog Capital to produce steaks using solid state fermentation technology. Chunk describes its tech as a combination of novelty and tradition that can create any meaty texture, nutritional profile and appearance while producing minimal waste. The company also says it is working to outcompete traditional animal agriculture on pricing, scale and efficiency.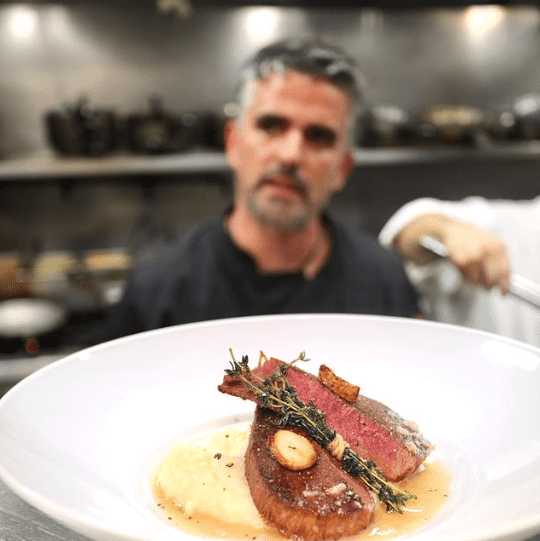 "The Holy Grail"
"Whole muscle cuts of beef such as sirloin, chuck or ribs have been the Holy Grail for alternative meats as they account for about 60% of the beef market in the USA," Golan said last year. "We have overcome the technological limitations of other approaches by naturally creating delicious and realistic products with many of the attributes of meat, while ensuring a clean and short ingredient list using our novel fermentation technology."