Oowee's story is an interesting one, and a very cool one. This much-loved UK vegan diner has developed its business from starting out as a small popup in Bristol, to huge success including fame in the local press involving the police! (more below) and now Oowee is opening its first London venue amid continued success, despite the pandemic.
Oowee Diner still operates its first small Bristol shop today which is their only location offering some meat dishes alongside several meat-free options. In 2018, Oowee launched a London location in partnership with Deliveroo, where the team says their first vegan menu really developed, and the infamous 'Sneaky Clucker' debuted.
In 2019, along with Deliveroo, Oowee came up with the notion of giving away free burgers in College Green, Bristol, but had no idea that thousands of people would arrive, and police would turn up to help out with the crowds.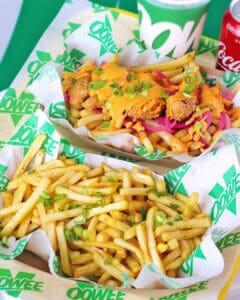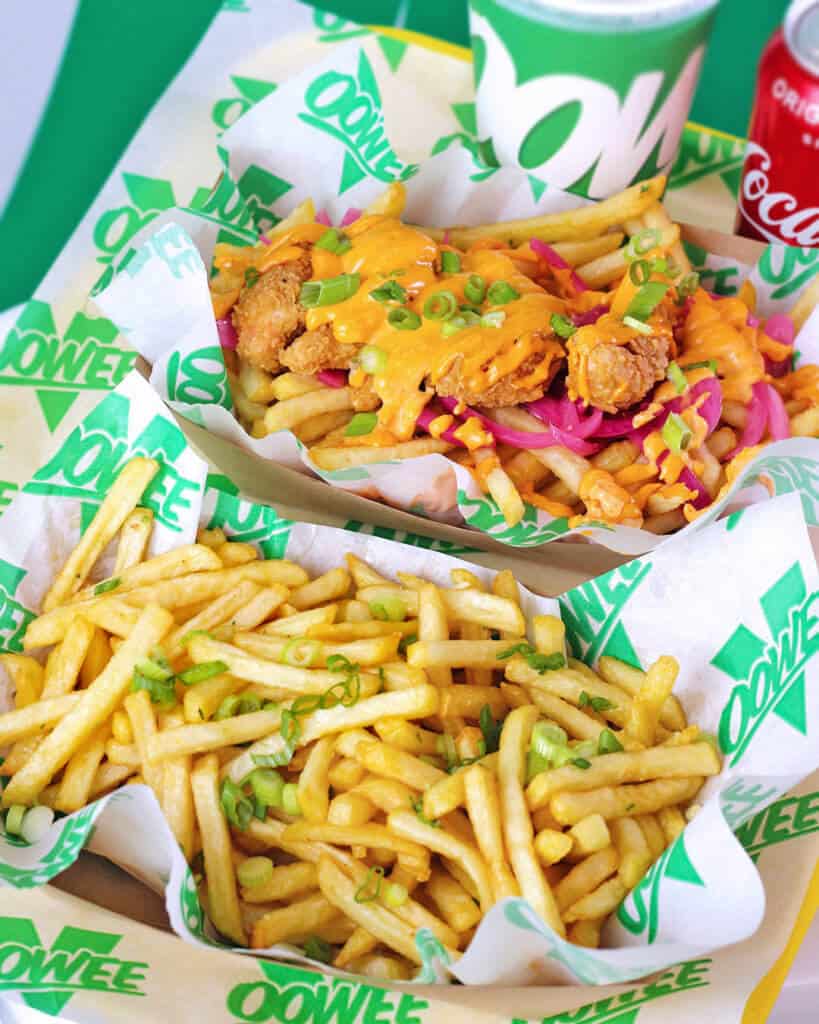 Oowee Vegan had clearly proven to be incredibly popular with plantbased customers, and so, a year after theDeliveroo Editions site, the founders opened their first 100% vegan restaurant, in Baldwin Street, Bristol. This is where the popularity of vegan products soared phenomenally, leading to a second vegan location in Bristol and the decision to focus solely on vegan options. The diner was awarded both Best Vegan Offering and Best Restaurant by Deliveroo in 2019.
Forward to 2020. The brand had planned to launch its first brick and mortar site in London, on the Stoke Newington Road. Despite the COVID restrictions, founders Charlie Watson and Verity Foss decided to go ahead with the (virtual) opening of this 60-cover restaurant with yet another London location planned for later this year.
Founder Charlie Watson spoke to vegconomist today about the brand's success: "Our huge support of both the food scene and the vegan community in our hometown of Bristol have really given the confidence to spread our brand further into London. We know our capital is one of the best cities for food in the world, so it seems only right this would be our next challenge! We're so excited to be in London and can't wait to make the same sort of connections and relationships we have back home. We're hoping that this venture will open the door for us to become a small chain of vegan restaurants across the country, bringing accessible vegan options to everyone who loves great (and naughty!) food."