Naturli' has been the market leader in the plant-based segment in Denmark for over 30 years and switched to the production of vegan food in 2014. Most recently, the Scandinavian pioneer opened a 100% plant-based café in Oslo, the capital of Norway.
Between 2017 and 2019, the Danish company's exports increased by 700% and a further expansion into the American market was targeted but has been slowed down by the corona crisis. Despite being the market leader in Denmark, the company is relatively small compared to industry giants like Beyond Meat and Oatly, which allows them to act in a more consumer-oriented and innovative way.
Naturli' produces a wide range of plant-based food products, from drinks based on rice, to soya and meat substitutes based on peas, frozen pizzas, vegan butter and gluten-free ice cream. Due to its broad product range, the company decided in 2018 to open a vegan food store in Copenhagen, the Danish capital, where, among other brands, its own products are being sold.
Regarding the selection of the Norwegian capital as first location, CEO Henrik Lund comments: "There is a clear tendency: lots of Norwegians want to cut down on meat for the benefit of the climate, but are reluctant to give up dishes they have loved since their childhood. So, we work hard every day to develop food products that can take the place of traditional animal-based variants."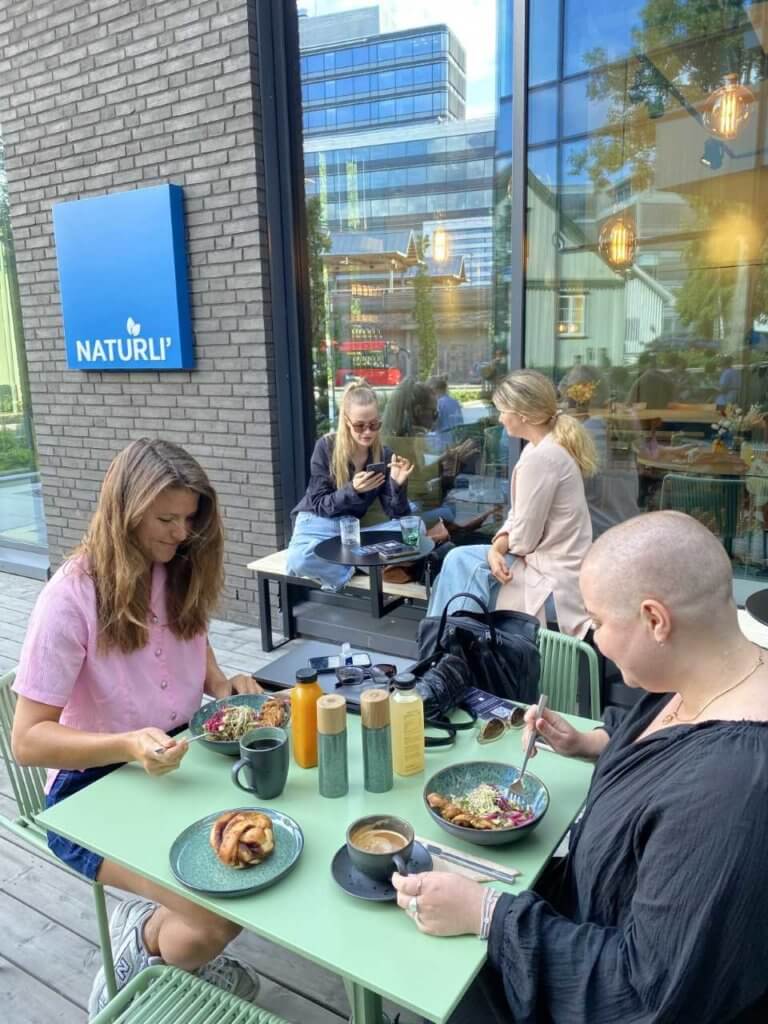 The Norwegian population is becoming increasingly aware of its responsibility in green nutrition, as Lund adds: "In Norway they are traditionally proud of taking care of nature and focusing on the climate. Nowhere else on earth are people as keen on electric cars as the Norwegians. We will soon see the same with the Norwegians' taste for green food products. When the flavour of a greener future really takes root among consumers in Norway, it will call for 100 per cent fine flavour, and it must be easy for consumers to make plant-based meals. It has to be both healthy and convenient. That is what we are focusing on."