Football star David Beckham announced on social media this week his decision to follow a meat-free diet like his wife Victoria Beckham. To celebrate, vegan restaurant by Chloe has renamed its most famous dish in his honour.
The popular vegan Guac Burger, which comprises a bean-quinoa-sweet potato patty, corn salsa, onion, guacamole, tortilla strips, chipotle aioli in a whole grain bun, will now be known as the 'Burger Like Beckham'.
by Chloe, part of the QOOT Group of restaurants originating from New York, serves vegan dishes in a casual environment, using locally-sourced ingredients. Popular dishes include the Guac Burger/Burger Like Beckham, Quinoa Taco Salad, and Avocado Pesto Pasta, which are all free of animal products and contain no preservatives or artificial flavours.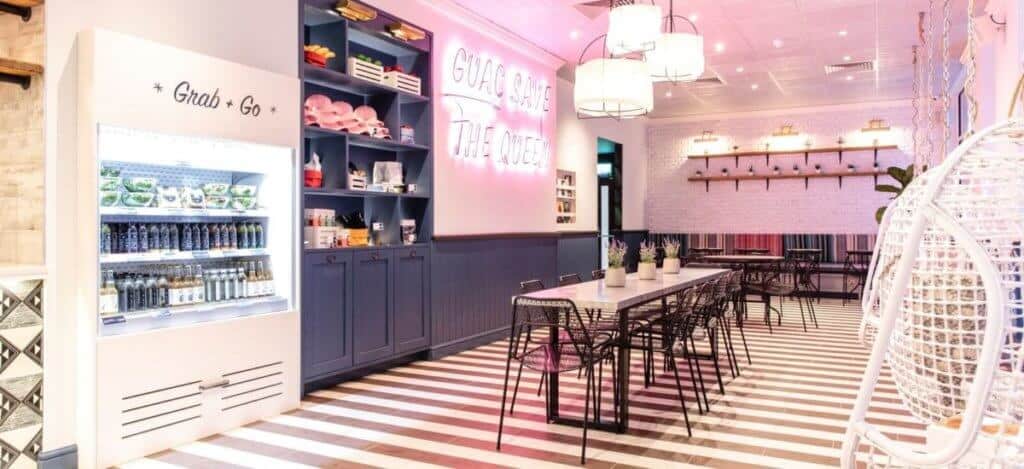 by Chloe brand partner, Loui Blake, said: "Today is a great day for by CHLOE! With the news of Posh and Becks officially embracing a vegan diet we are delighted to welcome them into our plant-based way of life. It's an honour to have Celebrity Royalty join our community and we'd like to give them a warm welcome in naming our infamous Guac Burger in their honour; Hail the Burger like Beckham!"
The Burger Like Beckham will be available at all three London by Chloe restaurants in Covent Garden, Tower Bridge and Oxford Street and will be priced at £9 (special offer £7 until Oct 11).