On 7 January, Die vegane Fleischerei, a vegan butcher shop, opened in Dresden and became a nationwide phenomenon overnight. But not only because it was flooded with vegan customers.
"We have no intention of going on a crusade against labelling"
According to t-online, there was online outrage after the vegan butcher opened in Dresden's Neustadt, with schnitzel, meatloaf rolls, salami, and aspic on display: the people of Saxony could not imagine that a shop without animal products could call itself a butcher shop.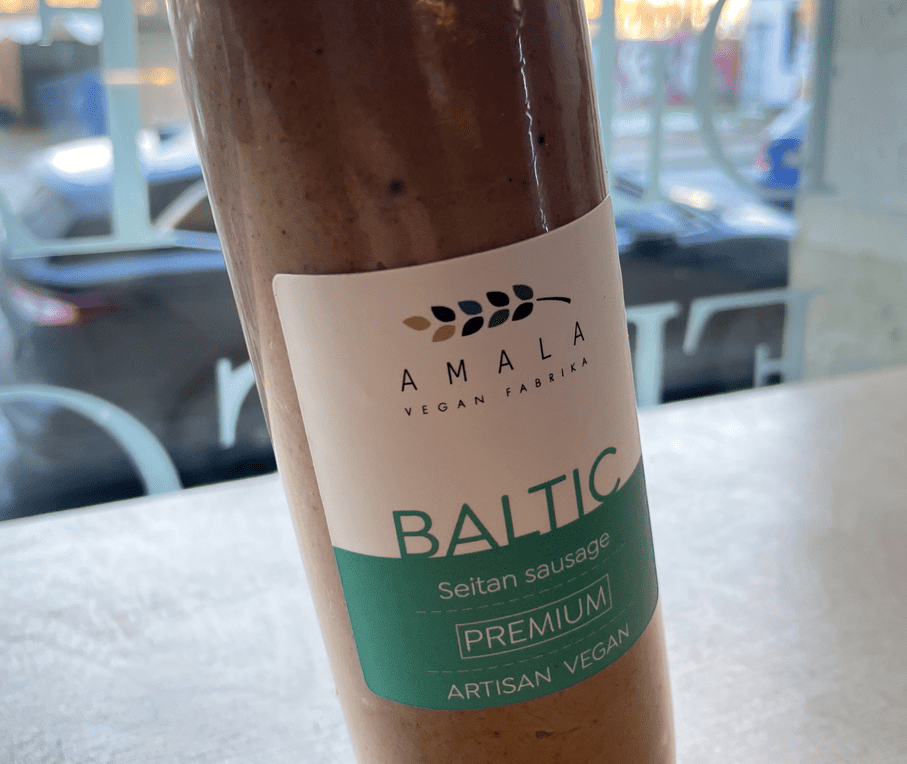 Can vegan salami be called salami in Germany?
Dresden's food inspectors have a clear opinion. No.
Not long after the shop's opening, authorities identified around 10 to 15 vegan products that had animal product names banning them from sale because they were violating either EU or German labelling guidelines, reported t-online.
According to the legislation, consumers should be able to make informed choices when shopping and, above all, not be misled about the characteristics of vegan and vegetarian food that present something they are not.
The schnitzel roll, allowed to keep its name
"To continue selling products such as salami, tuna salad, Maroilles cheese, and aspic, we had to find words that are new but sound the same," said Nils Steiger, co-founder of Die vegane Fleischerei. "We have no intention of going on a crusade against labelling."
"Luckily, the shop was allowed to keep the name," Steiger told t-online, adding that other products, such as the ones containing pieces of meat, like the schnitzel roll, were also allowed to keep the name because they were under the labelling guidelines.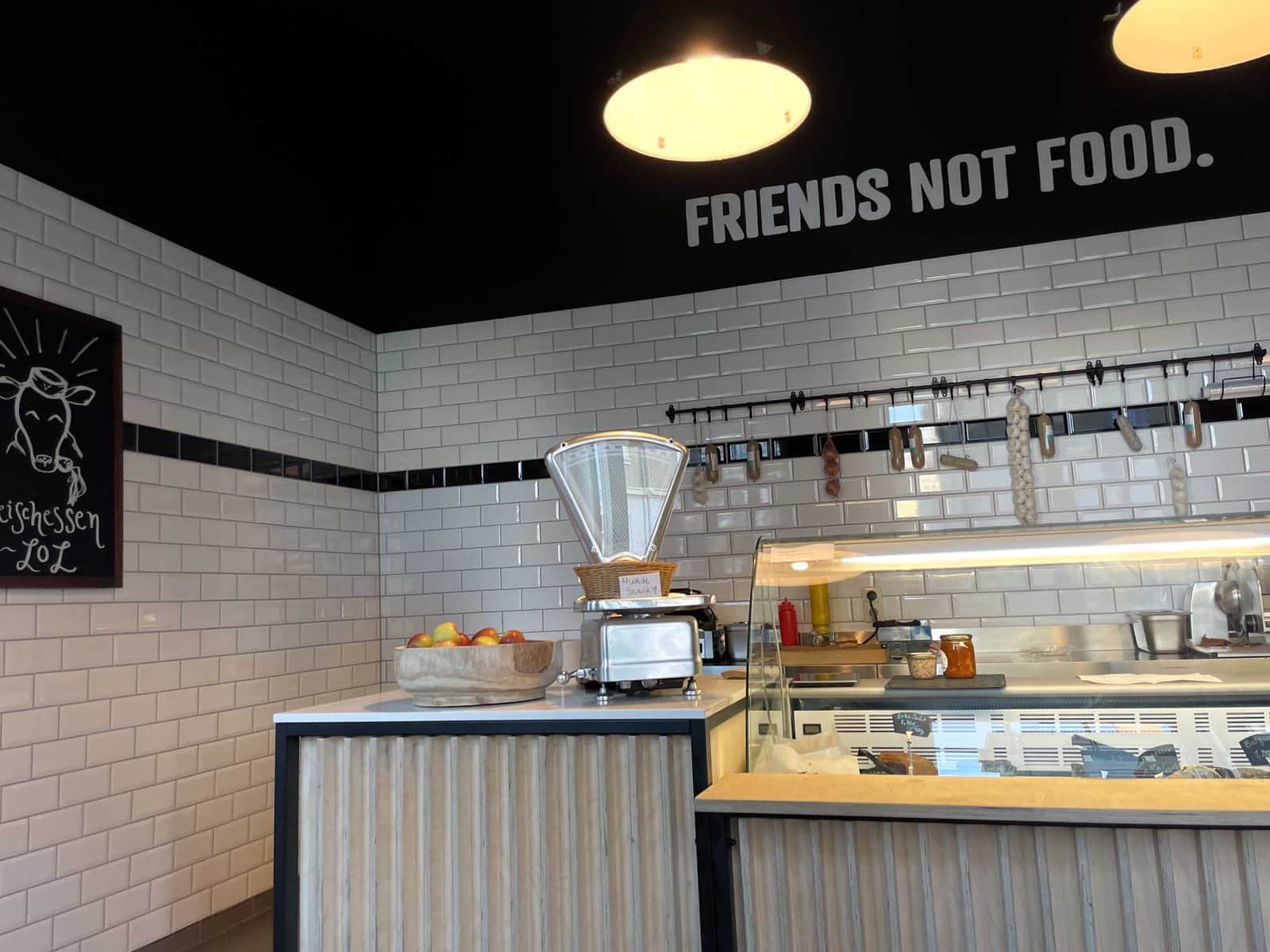 © Die vegane Fleischerei
Should vegan products use animal meat names?
A few days after the vegan butcher's online outrage began, another Saxony news outlet, the sächsische.de, asked its readers on social media to give their opinions on the names plant-based products should have.
"But even before the discussion starts about what can and cannot be called "salami," people are already bothered by the name of the shop, so we reframed the question," said sächsische.de.
Should the vegan shop not be called a "butcher shop"?
Facebook user: "The shop alone should be called something else. It has nothing to do with a butcher shop."
Social media commenter: "There is no vegan meat. That's why the name of the shop is completely wrong."
One Instagram user looked it up on Wikipedia: "A butcher shop is an artisanal business that processes and sells the products of a slaughterhouse into meat and sausage products after slaughter. Let everyone eat what they want."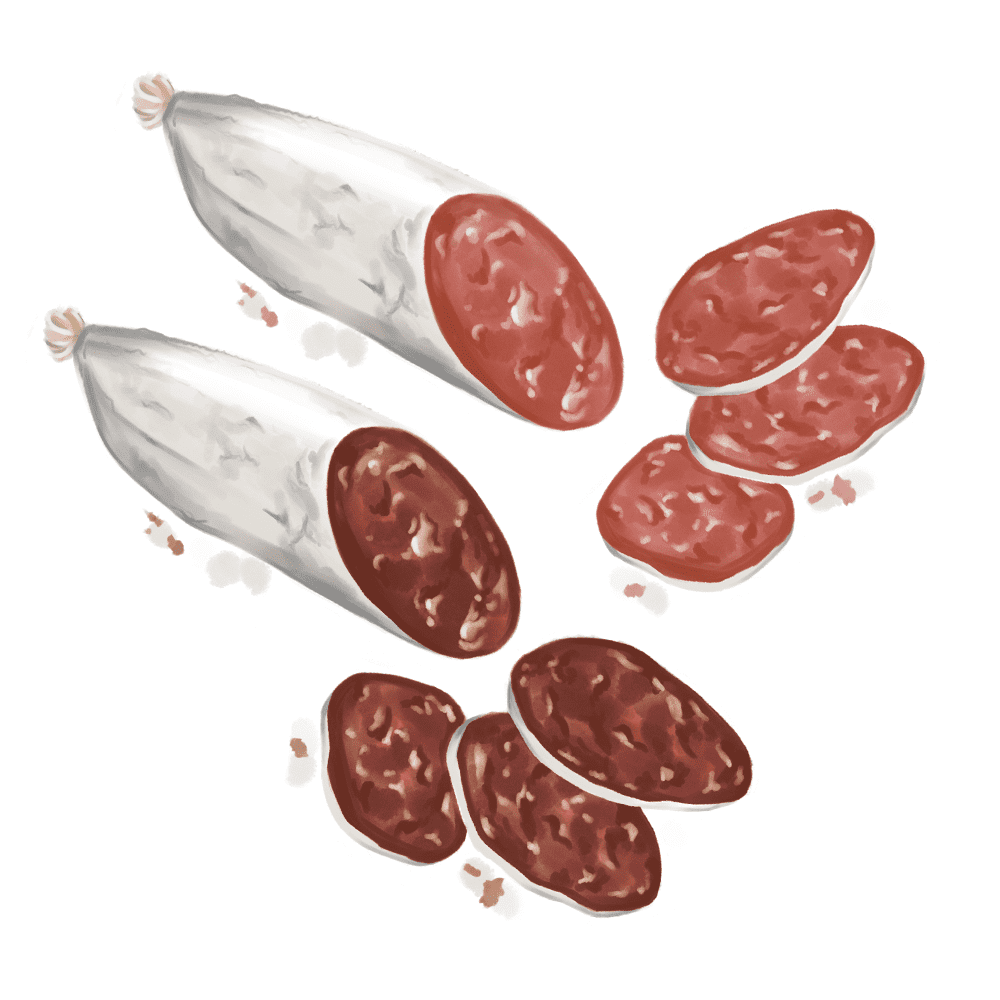 Die vegane Fleischerei
Die vegane Fleischerei is more than a butcher shop. It is a local vegan manufacturer that produces 70% of its products. The remaining 30%, including vegan cheese, are bought through wholesale retailers specializing in vegan products.
The vegan butcher's products include only 100% plant-based sauerbraten, cold cuts, rouladen, goulash, soljanka, and various types of cheese.
"If a customer wants to buy something that tastes like a salami, has a texture like a salami, and looks like a salami, then it is obvious to me to call the product "vegan salami," explains Steiger. If the product were called a "vegetable stick," the consumer would not have much of an idea of what we are selling," Steiger concluded.