Once a rare novelty, vegan fast food chains are increasingly becoming a mainstream trend across the US and Canada. As the number of vegan fast food brands grows, so does their ambition to redefine the global fast food industry with 100% plant-based cuisine.
From simple beginnings, many of the companies on this list have since embarked on bold expansion plans to bring more sustainable and healthy comfort food to the masses. In no particular order, here are seven brands aiming to outdo McDonald's.
1. Plant Power Fast Food
Current locations: 12
Founded in 2016, Plant Power has consistently expanded its brand – which serves plant-based versions of classic burgers, fries and shakes – across Southern California and into Nevada. Its stunning Las Vegas restaurant features the "largest hamburger sign in all of Nevada" and reflects the company's larger-than-life vision to transform fast food into a healthier, eco-friendly industry. In 2021, Plant Power raised $7.5M in Series A funding to double its number of locations, and the following year hired a former Starbucks executive as its Chief Development Officer.
In 2022, the company released a lower-priced menu as it works to achieve price parity with traditional fast food.
"Naturally, we understand that our company alone won't change the world," said Co-Founder and Co-CEO Jeffrey Harris. "But we're one of hundreds of new companies who are developing their businesses around a new paradigm based on the principles of kindness, sustainability and social responsibility. Believe me, we haven't figured it all out yet, but we're doing our best to be part of the change. And to be as effective as we'd like to be, we'll have to continue to grow."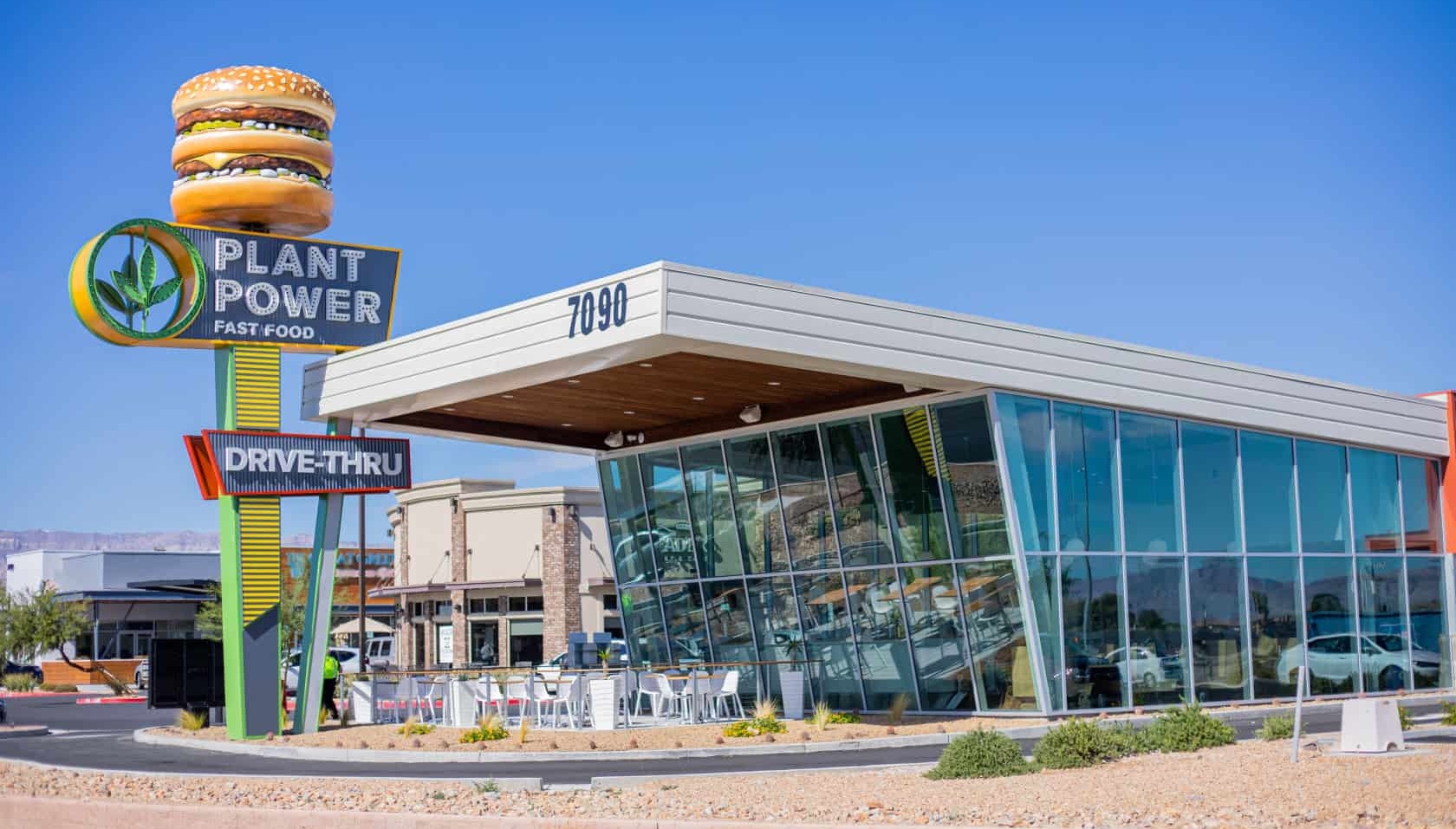 2. Next Level Burger
Current locations: 10
Based in Oregon, Next Level is largely concentrated on the US West Coast and has become renowned for its focus on clean ingredients and Earth-friendly packaging. All of the brand's burgers, fries and beloved milkshakes are made with non-GMO or organic ingredients, while the packaging is fully compostable.
After raising $20M in 2022, Next Level's growth plans include quadrupling its store count by the end of 2025 and massively expanding Next Level Clucker – an all-vegan chicken chain serving specialties like wings and tenders. The company plans to open 1,000 takeout locations of Next Level Clucker over the next ten years.
"As America's first 100% plant-based burger joint chain, we're all about serving up burgers for a better world and we're thrilled to be kicking off this next phase of our climate change fighting growth," said CEO and Co-Founder Matt de Gruyter. "From NLB's beginnings, we've set out to open 1,000 stores from coast to coast and this is the next chapter of that story. We're bringing that plant-based, organic and non-GMO burger joint awesomeness our guests expect from us to new cities and parts of the country, all while doing good for people and the planet."
3. Slutty Vegan
Current locations: 10
After taking Atlanta by storm, the phenomenon known as Slutty Vegan has quickly spread across the US, opening 10 locations in Georgia, Alabama, New York and Texas. The wildly popular chain, known for burgers with suggestive names like the Sloppy Toppy and Chick'n Head, is only getting started: Slutty Vegan raised $25M in Series A funding to open 20 new locations over the next two years.
The investment round, which included Shake Shack founder Danny Meyer, valued the company at $100M.
In an interview with Mashed, Founder Pinky Cole stated: "Everything we do is in grand fashion, and I'm excited about the growth of my business, and I'm claiming that Slutty Vegan will be a billion-dollar brand."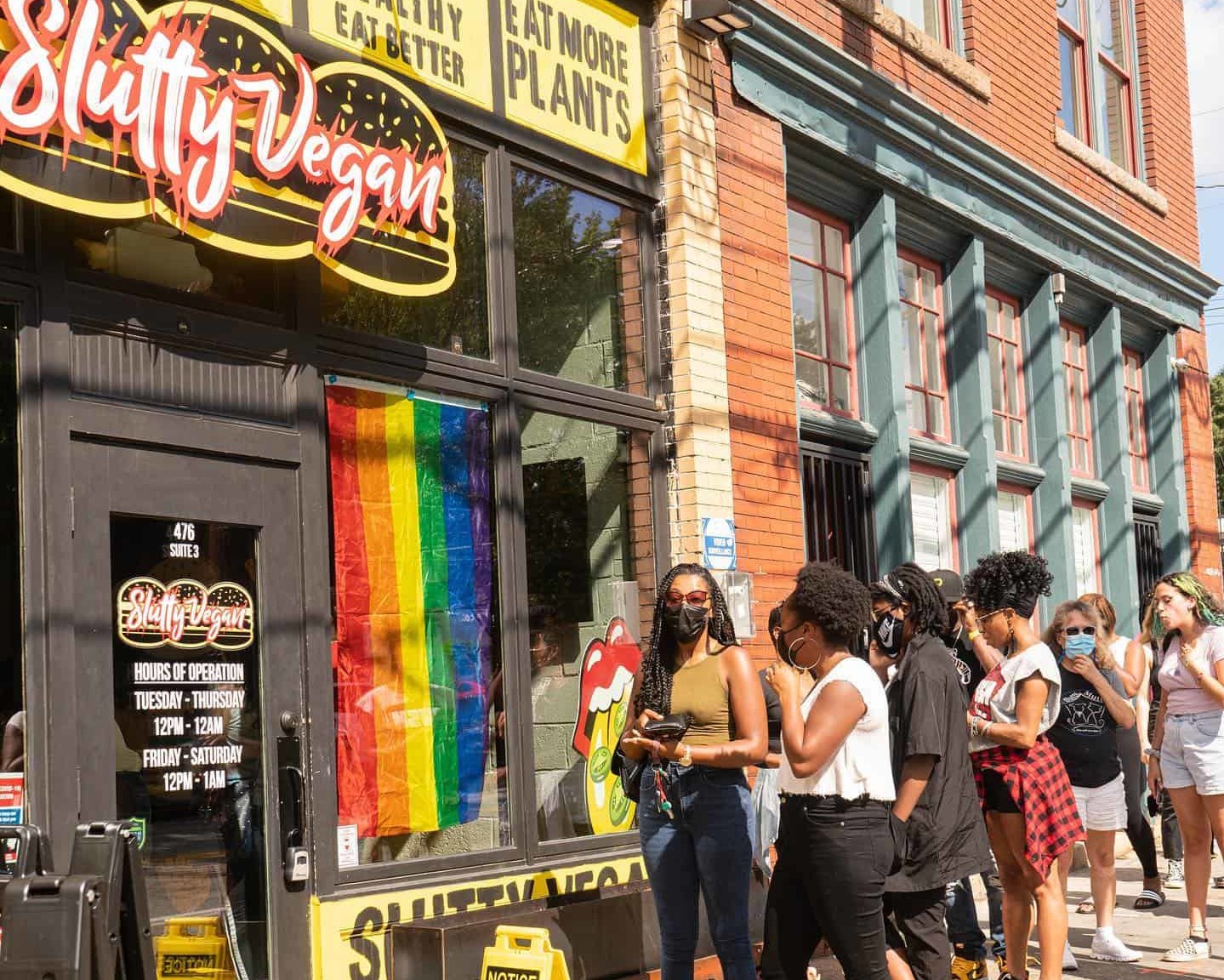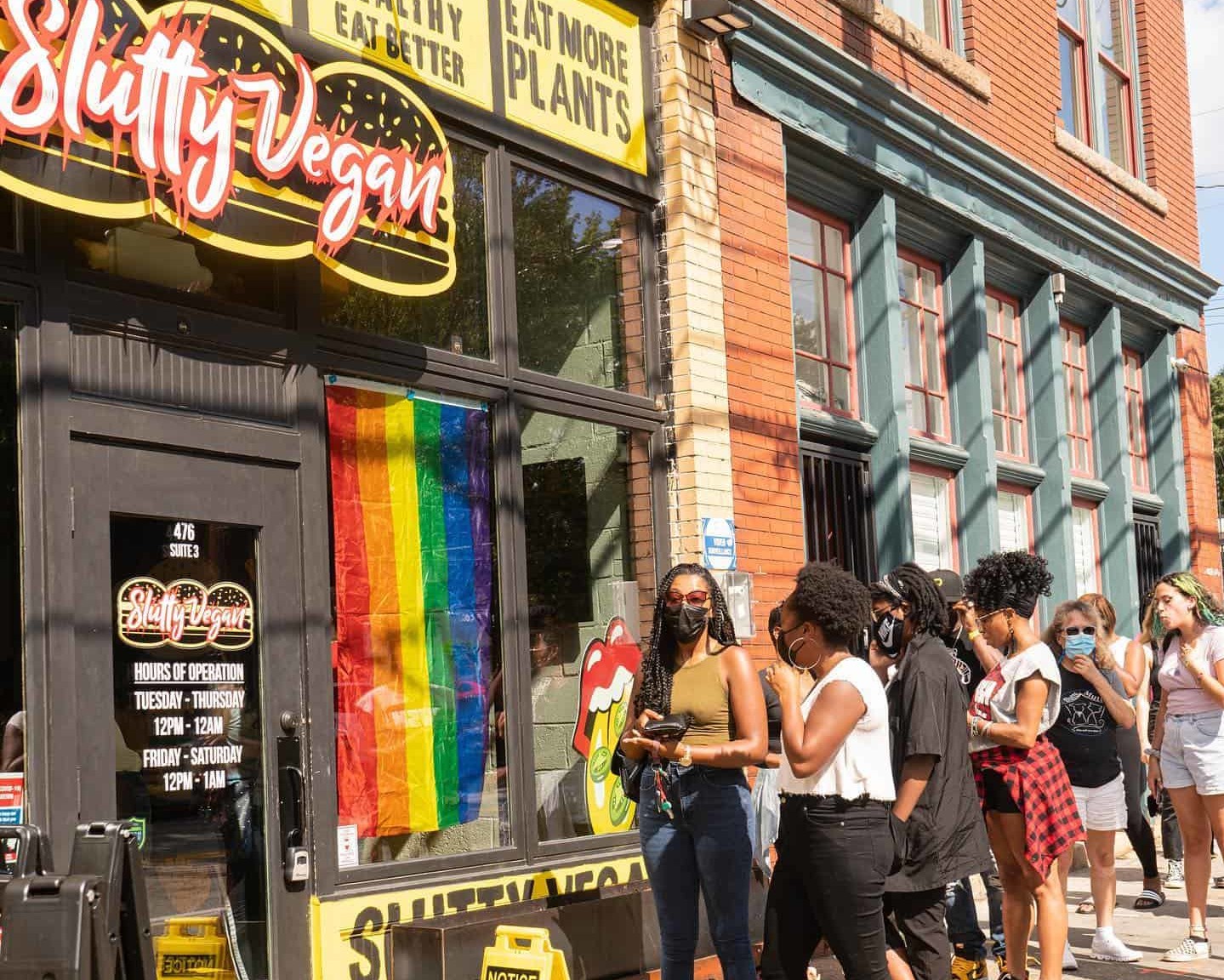 4. Hart House
Current locations: 4
Hart House is the creation of superstar actor and comedian Kevin Hart, who launched the first restaurant in Los Angeles in 2022. According to Hart, the concept aims to disrupt fast food with healthier and more affordable plant-based options, and he has hinted he intends to eventually compete with the likes of Burger King and McDonald's.
The Hart House menu, which features Burg'rs, Crispy Chik'n, Nuggets, Tots and Milkshakes, was co-developed by a former Burger King corporate chef. In May, Hart House opened its 3rd location and first-ever drive-thru on the famed Sunset Boulevard in Hollywood, where it reportedly replaced a shuttered McDonald's. This week, the concept opened its 4th outlet on the University of Southern California campus, which the brand says is one of many campus locations to come.
"Hart House USC represents the first of what is to be many future college locations," said Andy Hooper, CEO of Hart House. "As Hart House is Serving Up a New Era, we are thrilled to offer this community a new way to discover and enjoy plant-based food, while we simultaneously create a sustainable environment for our employees and challenge the status quo."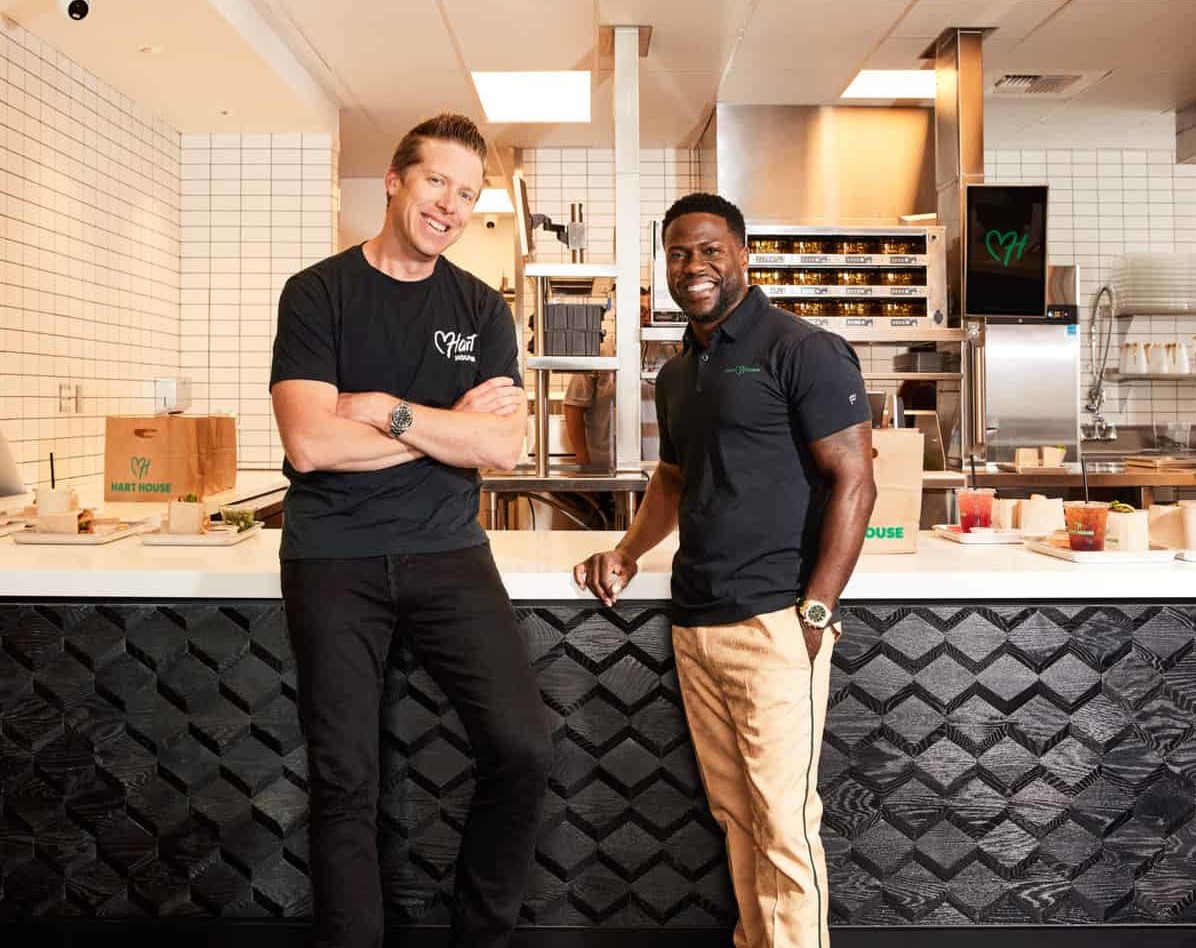 5. PLNT Burger
Current locations: 14
PLNT Burger's simple but indulgent fare of gourmet plant-based burgers and shakes has helped it steadily grow across the US Mid-Atlantic and Northeast region, where it can be found as both stand-alone restaurants and inside six Whole Foods Markets.
Co-founded by celebrity chef Spike Mendelsohn and Seth Goldman, the chain said it intended to open 30 locations by the end of 2023. PLNT Burger recently added Meati Chik'N Cutlets to its menu, and celebrated its 3rd NYC venue (and 14th overall) with a free burger giveaway.
Goldman stated last year, "It's a big bet for us to have 4 brick and mortar locations in New York City, in addition to our growth with Whole Foods Markets. It's wonderful to see the plant-based movement maturing alongside PLNT Burger."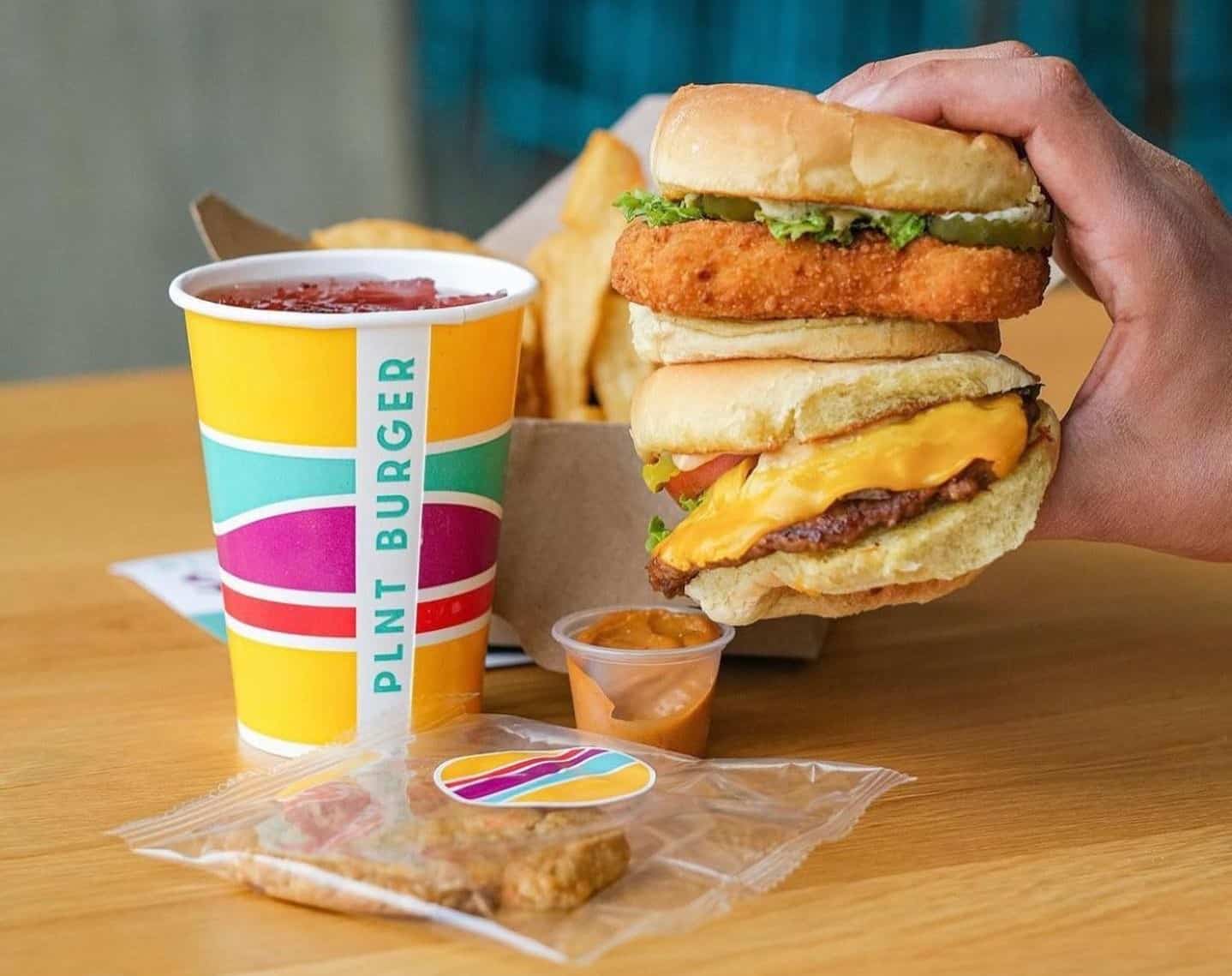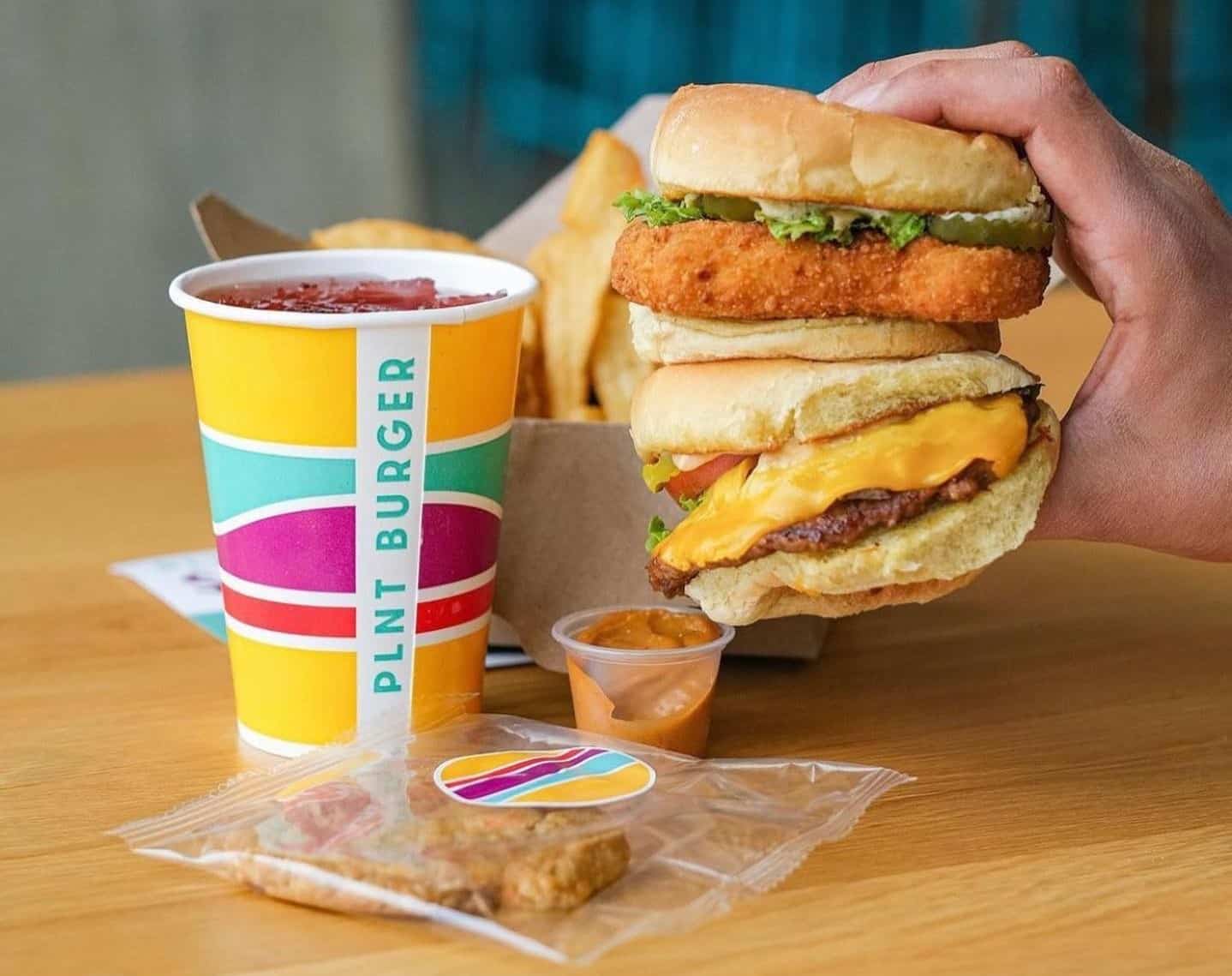 6. Mr. Charlie's
Current locations: 2
Since its first, mysterious appearance in Los Angeles last year, Mr. Charlie's has delighted countless diners seeking to indulge in a "Vegan McDonald's" restaurant, complete with a "Frowny Meal", "Not a Hamburger", and "Not Chicken Nuggets."
After becoming a viral sensation, Mr. Charlie's opened a second location in San Francisco and revealed it agreed to a multi-million dollar deal to open new restaurants in Australia, New Zealand and Singapore. Mr. Charlie's says it donates all of its revenue after expenses to local charities, and assists individuals facing homelessness by offering them employment in its restaurants.
"We're pushing to have as many people in this building who need the love," said Co-Founder Tyler McKinnon. "Mr.Charlie's is a safe space. We don't kill animals. We make food with plants, and we do it with a lot of dignity and a lot of respect."
7. Odd Burger
Current locations: 9
Canada's Odd Burger, the first vegan fast food chain to go public, has released a steady stream of expansion announcements in the past two years, starting with plans to open some 75 locations in Alberta, British Columbia and Ontario over the next eight years. In 2022, Odd Burger announced the launch of its franchising operations in the US, with the intention to franchise in 25 states.
This week, Odd Burger took its first steps toward entering the US market, with an agreement to open 20 locations in Washington state.
"We could not be more excited to initiate our U.S expansion and extend our brand to millions of people in the US market," says James McInnes, co-founder and CEO of Odd Burger. "We have already received hundreds of inquiries from potential franchisees in the US and now we will begin the process of finding the perfect franchise partners to work with."