American style vegan fast food shop Really Happy Chicken has landed at first place on the 'UK's top 40 burger bucket list' with its plant-based Sticky Burger.
"We are adamant about serving delicious, soul food first which also happens to be vegan."
Debuting in Brighton in 2020, Really Happy Chicken is known for its KFC-inspired menu and South American fast food flair. Selling out within just four hours on its opening day in 2020, the vegan chicken shop serves burgers, grilled wraps, fried vegan chicken wings, and more.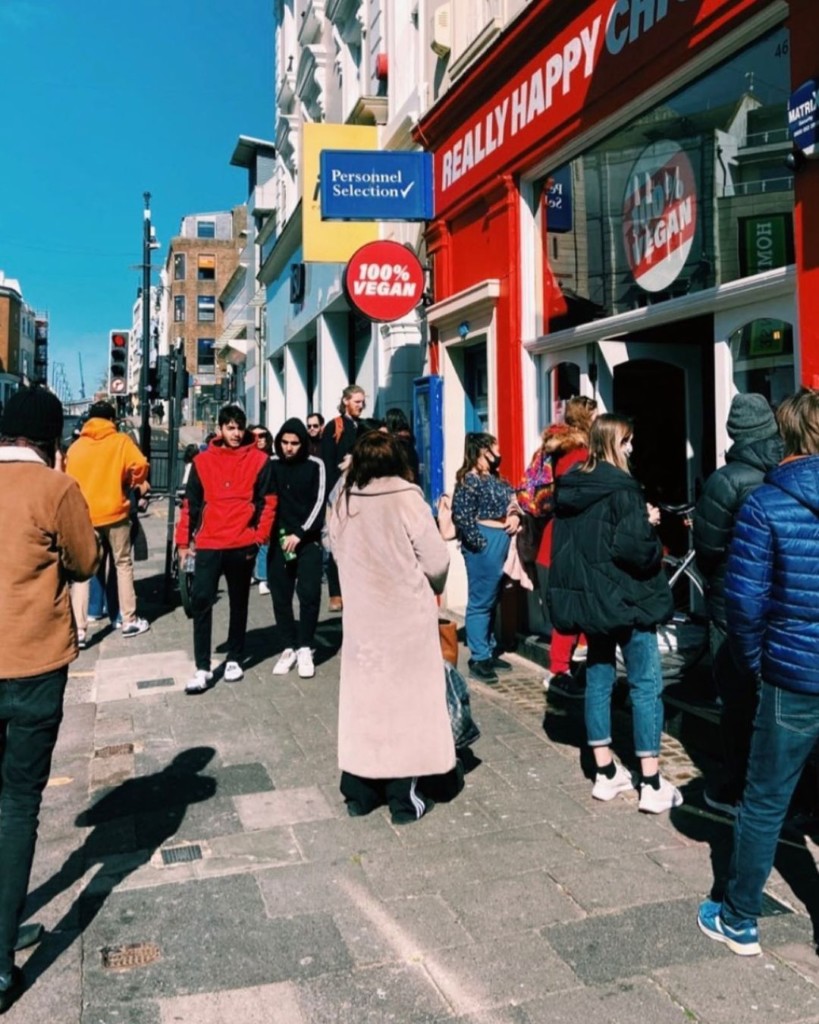 Burger bucket list
Stag party organiser StagWeb praised Really Happy Chicken on its bucket list saying that its plant-based Sticky Burger is "the perfect blend of sweet and savoury with the sticky BBQ sauce and seriously good vegan chicken". Really Happy Chicken describes its Sticky Burger as a "crispy, golden fried vegan chicken coated in a sweet and sticky Korean BBQ sauce with spring onion & sesame."
Another vegan restaurant which operates a Brighton location cited on StagWeb's burger bucket list is Italy's Flower Burger, which also runs locations in France, London and Amsterdam, along with its 18 Italian restaurants. For its burger bucket list, the jury of StagWeb picked the Ladybug Burger, which features a red bun with sesame seeds, tomatoes, lettuce, a pea and rice patty, basil sauce and Pomorella sauce.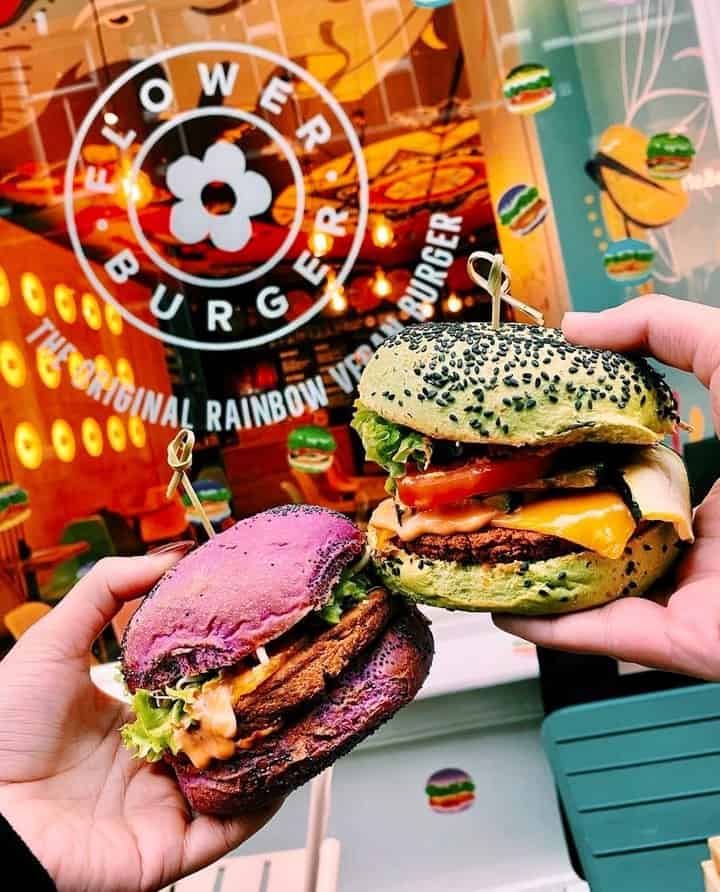 "We're almost certain that you've never witnessed a burger like this before. Not only is it incredibly colourful, but it's also mind-blowingly tasty, too! From the funky sauces to the insane vegan patty, it's nothing short of perfection encased in a bright red bun," says the site about the Flower Burger product.
Commenting on the 1st place on its burger bucket list, StagWeb states: "Yes, Really Happy Chicken has taken a national favourite and made it wholesome! We're talking vegan chicken and Really Happy are on a mission to make sustainable living more accessible to the masses."