For a month, Burger King Portugal's restaurant at Rua de Belém in Lisbon turns vegan. The 400 to 500 customers who visit this Burger King daily will only be able to eat animal-free food.
This will be the fast chain's first 100% vegan restaurant in the Iberian peninsula, offering customers vegan versions of classics such as the Whopper, Big King, and Long Chicken, created in partnership with The Vegetarian Butcher.

Everything vegan
In the month-long pop-up, which aims to test consumer preferences, not only the burgers are animal-free. All the menu items were adapted to the vegan concept. "We have eliminated all animal products from our kitchen to ensure food safety," assures Jorge Carvalho, general manager of BK Spain & Portugal. The cheese and bacon are vegan, the desserts, the mayonnaise, and even the restaurant materials, such as cups, wipes, packaging, and bags, were carefully selected.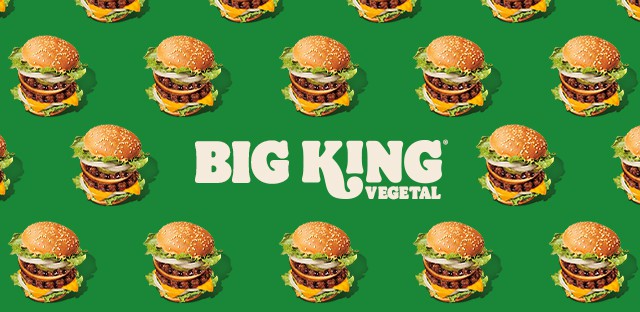 Especially for the vegan pop-up, the restaurant was refurbished. Shades of green and white, with walls and ceilings featuring a vertical garden, set the green mood. 100% vegan and 100% tasty phrases on the walls highlight BK's promise.
"With this trial, the idea is to see how the public reacts. Everything will depend on consumers' responses and, therefore, on sales. If it goes well, we want to replicate the concept in Spain and other Portuguese cities. To reach everyone, we can't just stay in Lisbon," he says, adding that the chain has kept non-vegetarian menu prices for this vegan pop-up.

Burger King first entered the vegan category in 2019, in collaboration with The Vegetarian Butcher brand. Burger King Portugal launched the brand's Big King Vegetal in March, the fourth plant-based menu item offered in the country.
"The choice of Portugal to open the first Vegan concept restaurant in the Iberian Peninsula is another example of the importance of the Portuguese market for the brand worldwide," Carvalho concludes.
The vegan pop-up in Lisbon opened on November 4 and will continue for a month.