Burger King UK is celebrating Veganuary with a new plant-based Bakon King range, featuring La Vie's bacon alternative and Violife's vegan cheese.
From January 4, customers will be able to enjoy vegan versions of all three of the chain's meat-based Bacon King options. These are the original Bacon King (available in both single and double varieties) and the Chicken Royale Bacon King.
"We're incredibly proud of our new menu additions"
The vegan burgers are made with patties produced by The Vegetarian Butcher. They are topped with egg-free mayo and ketchup, along with the plant-based bacon and cheese.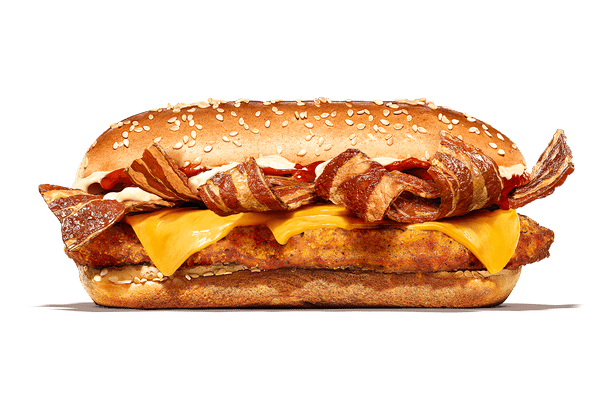 "Diverse and innovative range"
French plant-based bacon producer La Vie is fast becoming an established partner of Burger King. In 2022, the brand successfully campaigned to be included in Burger King France's Veggie Steakhouse burger, and was subsequently featured in another menu item — the Veggie Cheese and Bacon burger. La Vie's collaboration with Burger King UK was first announced in mid-December.
The new Bakon King range is part of Burger King's pledge to make 50% of its menu meatless by 2030. The chain has also been trialling entirely meat-free restaurants in several countries, including the UK, Portugal, and Costa Rica.
"We're incredibly proud of our new menu additions and confident that our customers will enjoy the new plant-based bacon and cheese as much as we have in taste tests! The extension of our plant-based offer reflects our ongoing commitment to serve a diverse and innovative range of products, whilst aiming to reach a 50% meat-free menu by 2030," said Katie Evans from Burger King UK.