UK casual dining chain Byron Burger is to begin offering plant-based versions of all its beef and chicken burgers.
Beef burgers, such as the B-Rex and Smokey, can now be ordered with a Beyond Meat patty, while chicken burgers like the Clucky can be made with Meatless Farm's plant-based chicken.
Aside from the burgers, the chain has developed a plant-based version of its Byron Sauce, as well as dairy-free alternatives to milkshakes such as the Salted Caramel Shake. Several vegan-friendly sides, including skin-on fries, sweet potato fries, and crunchy onion rings, are also available.
Price parity
Unlike many brands, Byron Burger has chosen to price the plant-based options the same as their meat counterparts, meaning that customers who prefer to avoid meat won't have to pay more.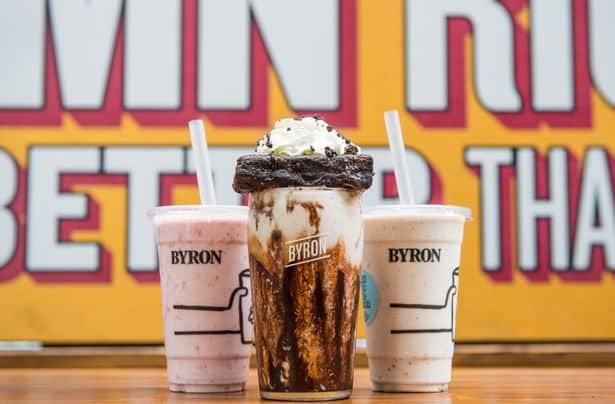 Vegan at Byron Burger
Byron launched its first vegan option — a beetroot falafel burger called the Beetnik — in April 2018. After the burger proved hugely popular, the chain introduced its first dairy-free milkshake, the Vegan Brownie Freakshake, in July of the same year. In 2019, Byron began offering a burger with a Beyond Meat patty, becoming one of the first UK burger chains to do so.
With its extensive new range, Byron joins a growing number of restaurants offering plant-based versions of their conventional menu items. For example, London chain Mother Clucker also partnered with Meatless Farm earlier this year to offer vegan alternatives to all its chicken dishes.
"Whether you are a dedicated vegan, dipping your toe into this way of life, or simply want to indulge on Meatless Monday, with Byron Burger you don't need to miss out on that lip-smacking, crave-worthy treat any day, any time," the chain said in a statement.
The new vegan options will be available at all 20 Byron locations nationwide and via Deliveroo.