Plant-based fast food chain Hart House opened yesterday its newest and fourth location across from the University of Southern California (USC) campus in Downtown Los Angeles.
"Hart House USC represents the first of what is to be many future college locations"
Hart House's new strategic location — the chain's first restaurant near a University — aims to make sustainable and plant-forward food accessible to students, teachers, and the whole community that revolves around the university.
"I am very excited that we are opening our fourth Hart House at USC. College students are always looking for easy and delicious meals and Hart House satisfies both of those wants," commented Kevin Hart.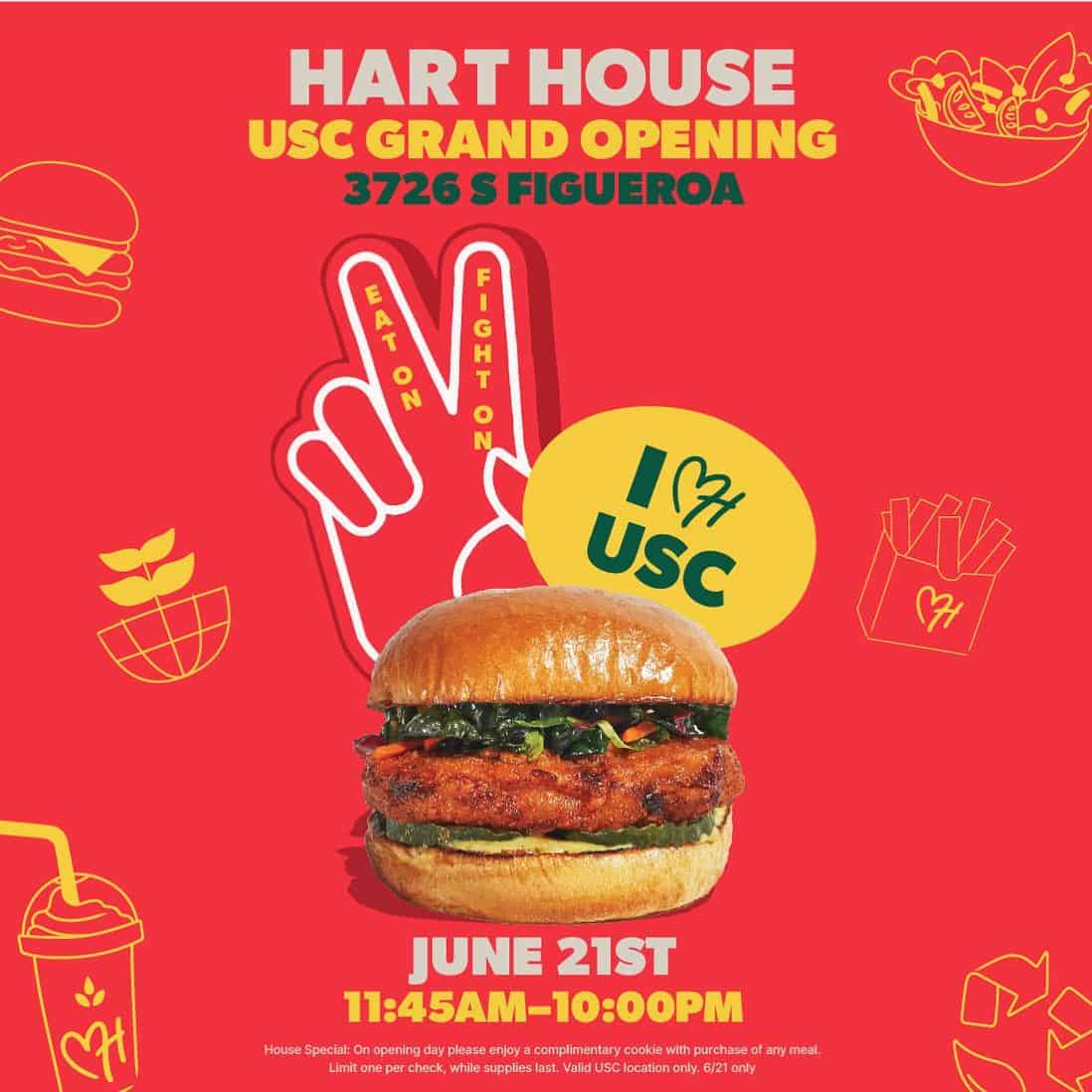 Hart House at USC
Since comedian Kevin Hart launched his all-vegan concept in August 2022 to compete with fast food giants like McDonald's and Burger King, the brand has expanded its operations into four locations in the Los Angeles area: Westchester, Monrovia, Sunset & Highland, which has the company's first drive-through, and now, the Hart House at USC.
"College students are the next generation of leaders and thought starters and bringing them our delicious plant-based food feels like great synergy as we all try to do a bit better for ourselves now and look to improve the world for the next generations," added Hart.
Customers will find the brand's "sought-after" menu at the new restaurant, including plant-based burg'rs, chick'n sandwiches, salads, nuggets, fries, tots, milkshakes, and gluten-free options. According to Hart House, the place has 1,310 square feet of interior space and 2,300 square feet of outdoor area with 40 outdoor seats, lounge seating, a water feature, a fire pit, and table games.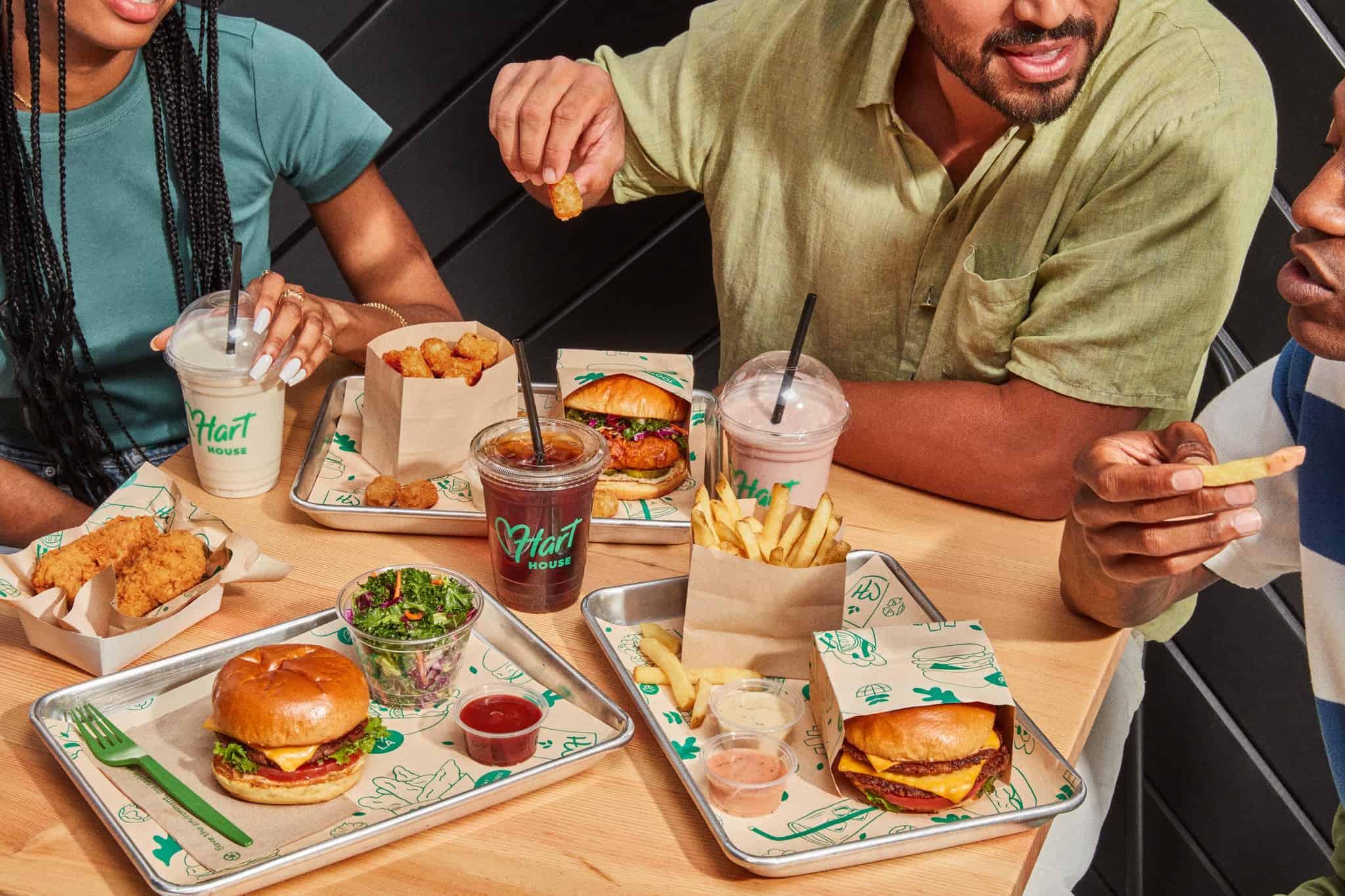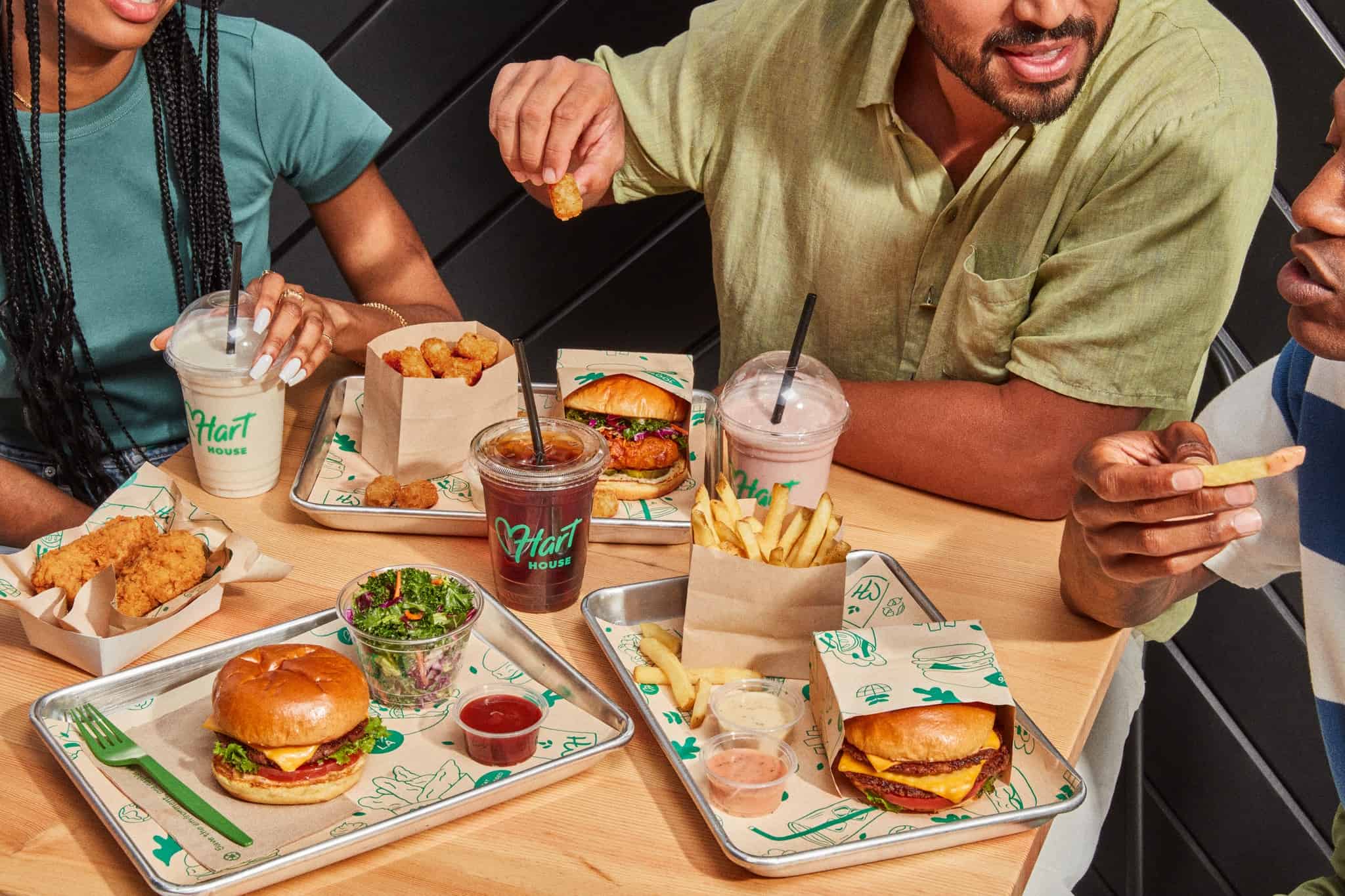 Serving up a new era
Organizations such as the Humane Society of the United States and PETA (with its vegan report card) have influenced university administrations and caterers to include vegan meal options and recognize their environmental, health, and ethical benefits.
Major universities such as the University of Michigan, the University of North Texas, the University of California San Diego, and the University of Mary Washington have added vegan offerings to dining halls and cafeterias, reported VegNews last year.
The catering giant Sodexo partnered with the Humane Society to make 42% of the meals it serves at universities plant-based by 2025. The company said the decision came after acknowledging that most of its operations' carbon emissions originate from animal-based foods. Data also suggests that 44% of Generation Z students prefer plant proteins and are likelier to consume plant-based foods.
"Hart House USC represents the first of what is to be many future college locations," said Andy Hooper, CEO of Hart House.
"As Hart House is Serving Up a New Era, we are thrilled to offer this community a new way to discover and enjoy plant-based food, while we simultaneously create a sustainable environment for our employees and challenge the status quo," he continued.