While most vegan burger spots make use of the ever-popular Beyond and Impossible Burgers, there's a growing counter-movement that seeks to make whole vegetables and mushrooms the new star ingredients. Herbie Burger, which opened in Culver City, CA in August, is bucking the storebought brand trend to create its own line of indulgent black bean burgers, mushroom fried chicken, and healthier sides intended to shake up the plant-based fast food scene.
"I want to demonstrate that vegan food is delicious, satisfying and nourishing"
Herbie was founded by Peter Williams, a vegan of six years who enjoyed creating plant-based versions of classic comfort foods at home. When he struggled to find the same dishes at restaurants made without long lists of ingredients, Williams resolved to offer consumers the same decadent fare he loved with a healthier, whole foods twist.
Now open for lunch and dinner, Herbie Burger specializes in "simple-yet-delicious" burgers and sandwiches it says offer a homemade appeal. The signature Herbie Burger features a meaty, savory patty crafted from mushrooms and black beans, topped with its special Herbie sauce, lettuce, tomato, and pickles on a vegan brioche bun.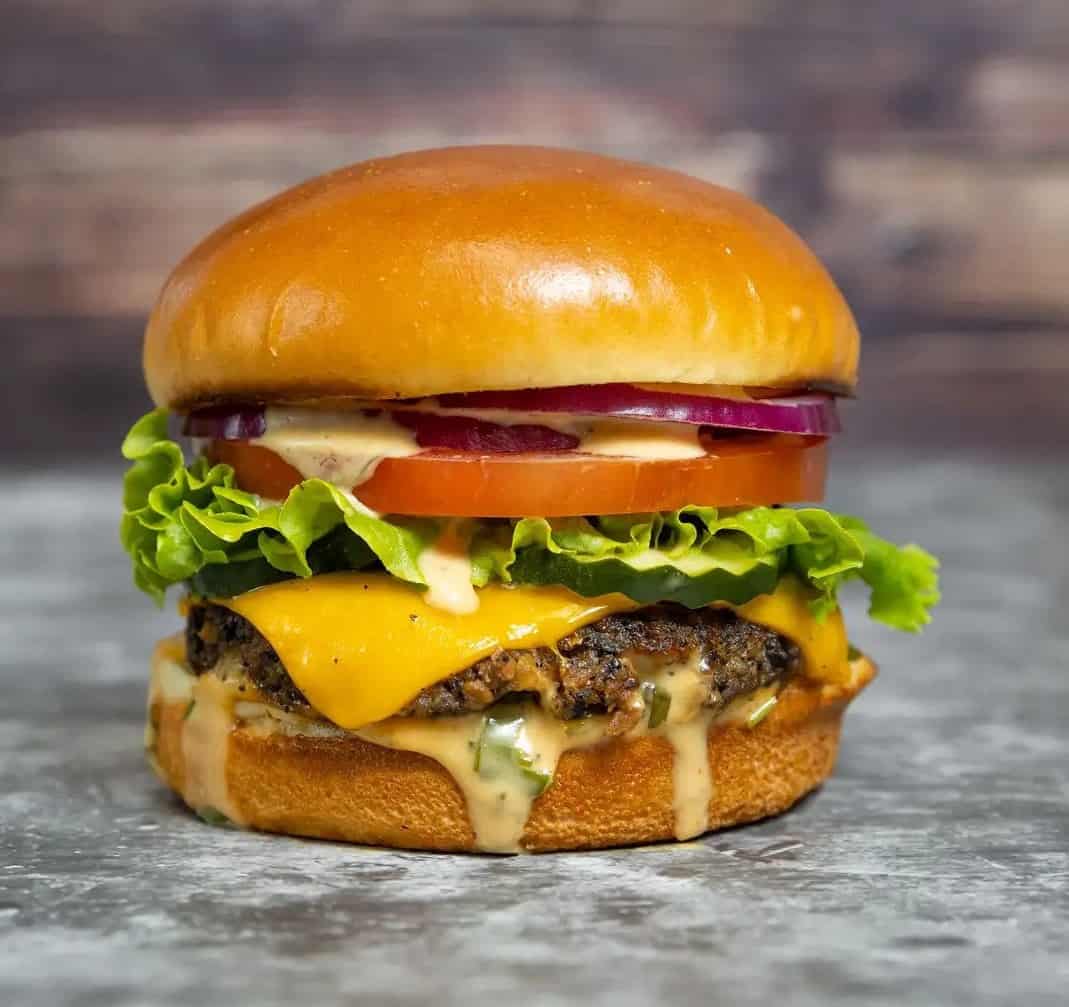 Mushrooms and more
For the Classic Fried Chick'n Sandwich, Herbie chose marinated tofu, which its says offers the perfect texture and flavor, topped with vegan mayo on brioche. The Fried Oyster Mushroom Sandwich, with a freshly seasoned, battered and fried oyster mushroom patty, is available along with plant-based Buffalo "wings" made from fried oyster mushrooms and cauliflower.
Herbie offers a healthier take on favorite sides, with an extensive selection ranging from classic fries, tots and mac 'n cheese to charred broccoli, cabbage slaw and elote, or Mexican street corn, served with mayo, herbs and vegan Cotija cheese.
The restaurant, which launched as a ghost kitchen, is currently open for pickup and delivery, with plans to begin offering a breakfast and late-night menu.
Nothing sacrificed
"Herbie Burger is meant to appeal to everyone, and especially those who are looking for a house-made alternative to the usual plant-based meat suspects," shared founder Peter Williams. "I want to demonstrate that vegan food is delicious, satisfying and nourishing. Eating is one of life's great joys and nothing needs to be sacrificed when you choose to eat plant-based–not taste, nutrition, animals, or the environment."