Junk Soul Smothered, a vegan fast food brand based in Hull, UK, has announced it will be opening a permanent location at Café INDIE in the town of Scunthorpe.
Over the past year, Junk Soul has operated popups at various locations in and around Hull. Café INDIE was one of those locations, and the brand's residency has now been made permanent. However, Junk Soul will continue to run popups in the area, and delivery will also be offered.
The brand is best known for its colourful burgers, which include the BBQ Please, the Chick'n Mayo, and the Bacon Double Cheese. Sides are also offered, such as Loaded Chilli Cheese Fries and the award-winning Maple Bacon Scoffles (vegan bacon battered potato waffles with maple syrup).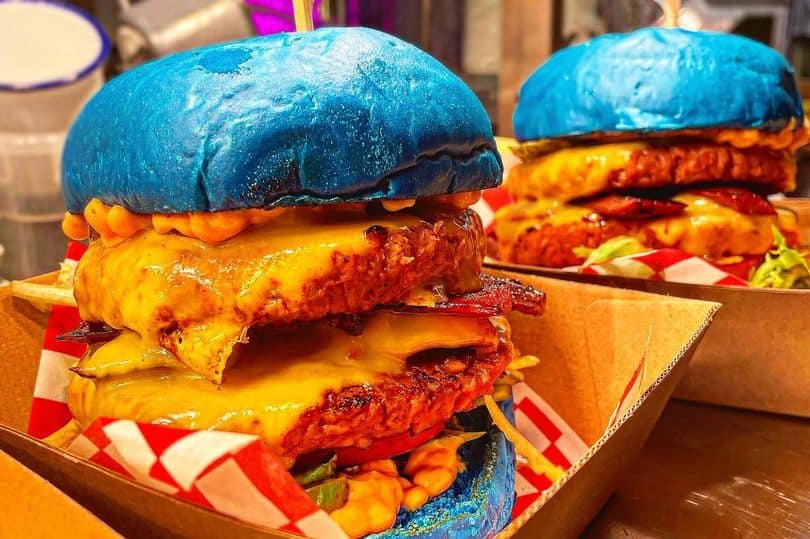 Plant-based in northern England
The south of England has far more vegan restaurants than any other area of the UK, but options in the north are increasing. Vegan kebab chain Döner Summer has several locations in various northern towns, while The Vurger Co opened its first northern location in Manchester last year.
In January, vegetarian Indian restaurant chain Bundobust — which has locations in Leeds, Liverpool, and Manchester — launched its first ever alt-meat menu for Veganuary. The menu was such a success that it became a permanent fixture.
"World domination"
Junk Soul says that with its new location, it aims to "thrive further into world domination". During the residency, owner Andy Beech will also focus on youth work, helping young people to gain work experience.
"BIG NEWS FOR JUNK SOUL! So we've found a home. There's been lots of opportunities for Junk Soul over the last year but this is one that has not only felt right, but has also fallen at the perfect time as we progress as a business," said the brand on Facebook.