KFC Australia has launched its first ever plant-based option — Wicked Popcorn. The meat-free bites are made with pea protein and feature the same spice mix as the chain's Wicked Wings.
Wicked Popcorn is available in a box, a bowl, or as a Combo option with fries and a drink. It is served with a new vegan lime ranch dipping sauce.
While the new offering is made entirely from plant-based ingredients, KFC Australia cautions that the Wicked Popcorn is cooked in the same fryers as the conventional popcorn chicken, meaning many customers may consider it to be unsuitable for vegetarians and vegans.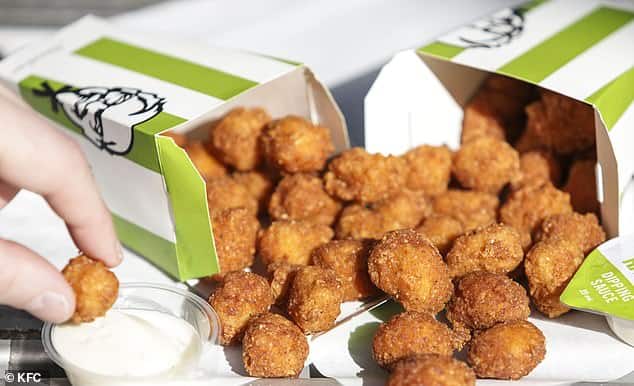 Plant-based at KFC
KFC has been working to offer plant-based menu items in several markets worldwide. The chain is collaborating with Quorn to launch meat-free options at thousands of European locations, and plant-based chicken is now permanently on the menu in the US and Canada.
However, KFC has recently come under fire in the UK for an "utterly misleading" marketing campaign, with critics claiming the chain deliberately misrepresented welfare conditions at one of the farms supplying its chicken.
"We're excited to serve up Wicked Popcorn — an innovative product that offers more choice on our menu," said KFC Australia spokesperson Sally Spriggs. "We hope [our fans] will enjoy this meat-free option which offers that great KFC taste they know and love."
Wicked Popcorn will be available at 14 South Coast locations from August 9 to September 5.