From today until 11 October, chicken lovers who want to reduce their meat consumption can purchase the Colonel Veggie at KFC France.
The chick*n fillet is produced by Quorn and the burger comes in a sesame seed bun with cheddar cheese and sauces, which should be removed to make vegan friendly. The menu item is reportedly certified by V-Label and is cooked on a separate griddle to animal meat.
In May of this year Quorn, the UK's leading meat alternative brand, contacted vegconomist to announce plans to supply its mycoprotein chick*n to KFC across Europe, including veggie wraps and big buckets, with the range set to roll out into several thousand KFC restaurants around Europe.
"Mycoproteins are the perfect alternative to meat"
"We are delighted with this collaboration with Quorn. For us, mycoproteins are the perfect alternative to meat: in addition to offering numerous nutritional benefits and a relatively low carbon footprint, they provide a taste similar to that of chicken", comments Maud Roussel, Innovation Manager at KFC France.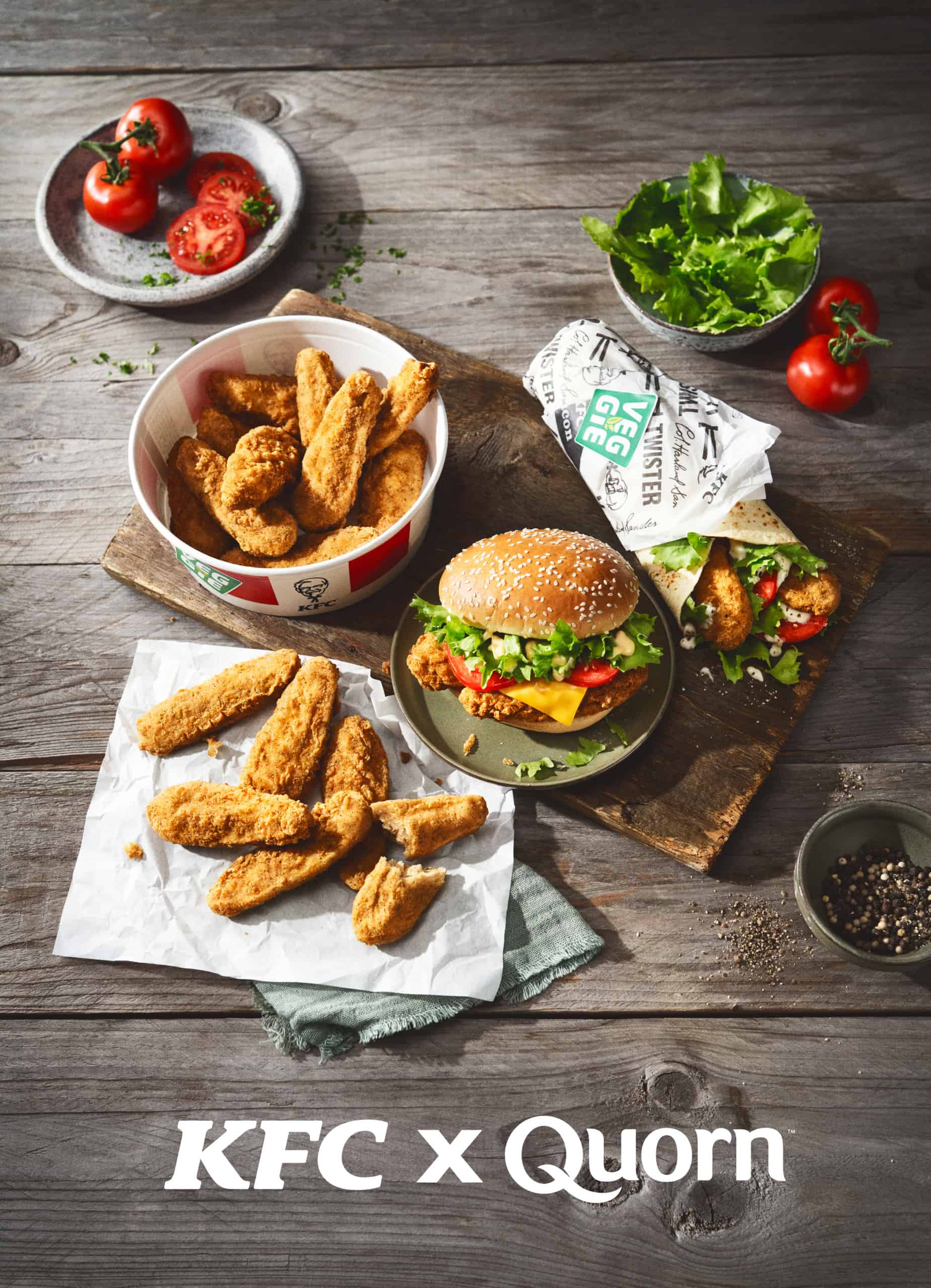 KFC wants to "make its offer accessible to everyone and in particular to those who want to reduce their meat consumption or who have already opted for a vegetarian diet," said Isabelle Herman, General Manager of KFC France.
"The result of months of development with our partner Quorn Foods, this vegetarian breaded burger with mycoprotein (mushroom protein) is combined with all the house 'signature' ingredients, to give you the illusion of eating a Colonel Burger… but without the chicken," adds Herman.