From January 4, McDonald's fans in the UK and Ireland will be able to enjoy the Double McPlant, containing two Beyond Meat patties instead of one.
The patties will be served on a sesame seed bun with mustard, ketchup, sandwich sauce, fresh onion, pickles, lettuce, tomato, and vegan cheese. The new burger is vegan-certified and will be cooked separately from all non-vegan menu items.
The launch follows the success of the original McPlant, which arrived in the UK in September 2021 and rolled out in Ireland in early 2022. Since then, fans have been taking to social media to demand a Double McPlant.
"I have said on many occasions that the McPlant has changed my life, but if there were to be a double McPlant? I can only imagine," said one user.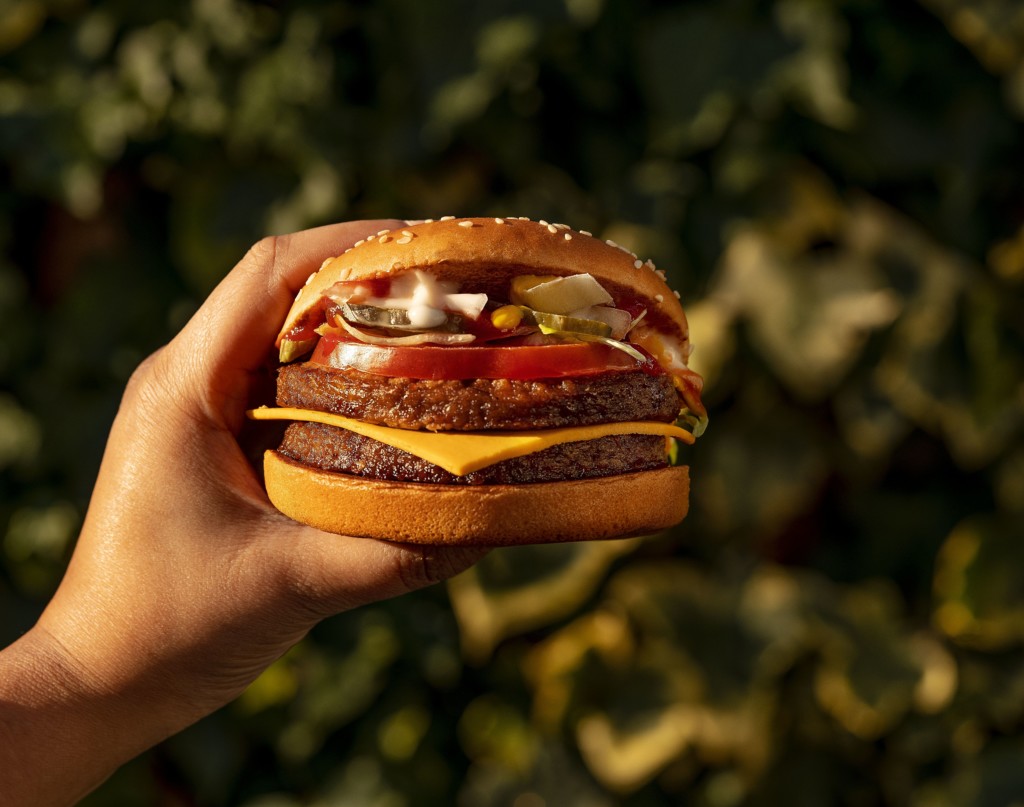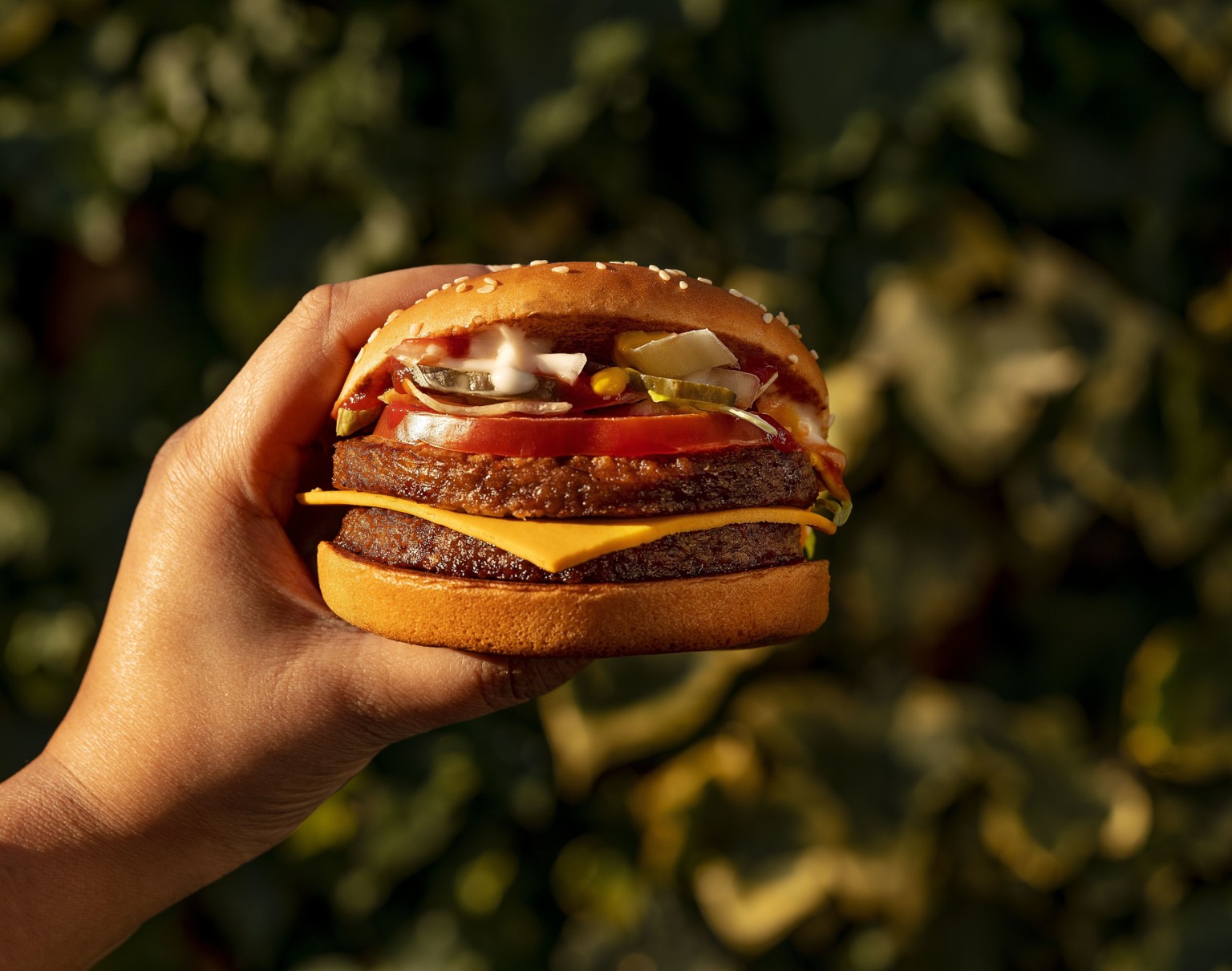 High demand
Meanwhile, McDonald's has continued to roll out the original McPlant across numerous countries. The burger launched at 190 Portuguese locations in September, and became widely available in the Netherlands in October after a successful trial.
Over the summer, McDonald's reported that it was "delighted" to be experiencing high demand for the McPlant burger across Ireland. The chain hopes that the Double McPlant will have a similarly positive reception.
The new burger will roll out at all McDonald's locations in the UK and Ireland from January 4.