As of 8th September, McDonald's Portugal is now offering the McPlant, a plant-based burger exclusively developed in collaboration with Beyond Meat. The burger is now available at all of the country's 190 restaurants.

"The arrival of McPlant in our McDonald's restaurants has been long awaited by Portuguese consumers"
McDonalds partnered with Beyond Meat initially in 2020 to bring plant-based meat to its menu, signing a 3 year deal for the collaboration in 2021. The item rolled out into the UK and Ireland then trialled in Texas, Iowa, Louisiana, and California before expanding into 600 locations across the US in early 2022. This year the McPlant arrived in Australia and saw success in Ireland, where McDonald's has said it is "delighted" with its sales performance.

"Long-awaited"
Sérgio Leal, marketing and communications director of McDonald's Portugal, commented: "The arrival of McPlant in our McDonald's restaurants has been long awaited by Portuguese consumers. It is therefore with satisfaction that, after the time needed to ensure the McDonald's taste and experience, we are now offering this new option for flexitarians, in collaboration with Beyond Meat, a specialist in developing plant-based products."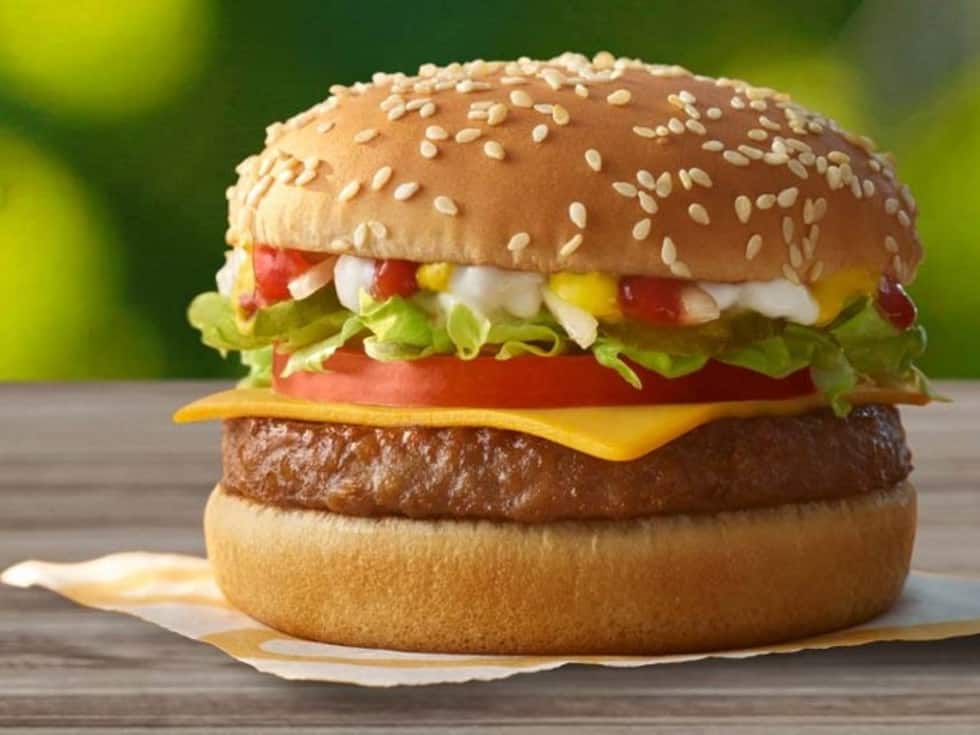 "The evolution in the consumption trends of alternative proteins is a reality to which McDonald's has been paying attention and has dedicated several years to developing the ideal recipe for its fans: a tasty vegetable-based hamburger that offers the McDonald's experience with the unmistakable flavour of the brand's classics," added Leal.
Plant-based, not vegan
The McPlant burger meat is plant-based, but the sandwich is served with cheddar cheese and mayonnaise sauce. The burger is cooked on the same grill as the meat-based products, but never simultaneously, and the staff has been trained to clean the space between rounds, says the company. As always at Mcdonald's, customers may personalise their burger by removing cheese, mayonnaise, or any other ingredient, so a vegan option is also possible.
"We're listening to some of our fans' needs and desires for variety, which is why we have dedicated ourselves to studying, developing, and testing this concept and product with Portuguese consumers, whose success gives us confidence for this launch. With the new McPlant, we are sure to please those who wish to integrate plant-based options into their routine, relying on the taste and experience so characteristic of McDonald's," added Leal.