ProVeg has
ranked the plant-based friendliness
of the top-five fast-food chains in the UK, taking into account their selection of vegan options along with the clarity of their menu presentation and labelling.
Burger King is in first place, largely due to its range of nine fully plant-based main meals. These include the Vegan Chicken Royale, Plant-Based Whopper, and Vegan Nuggets. Plant-based bacon made by La Vie has also been a permanent menu fixture at the chain since the beginning of the year.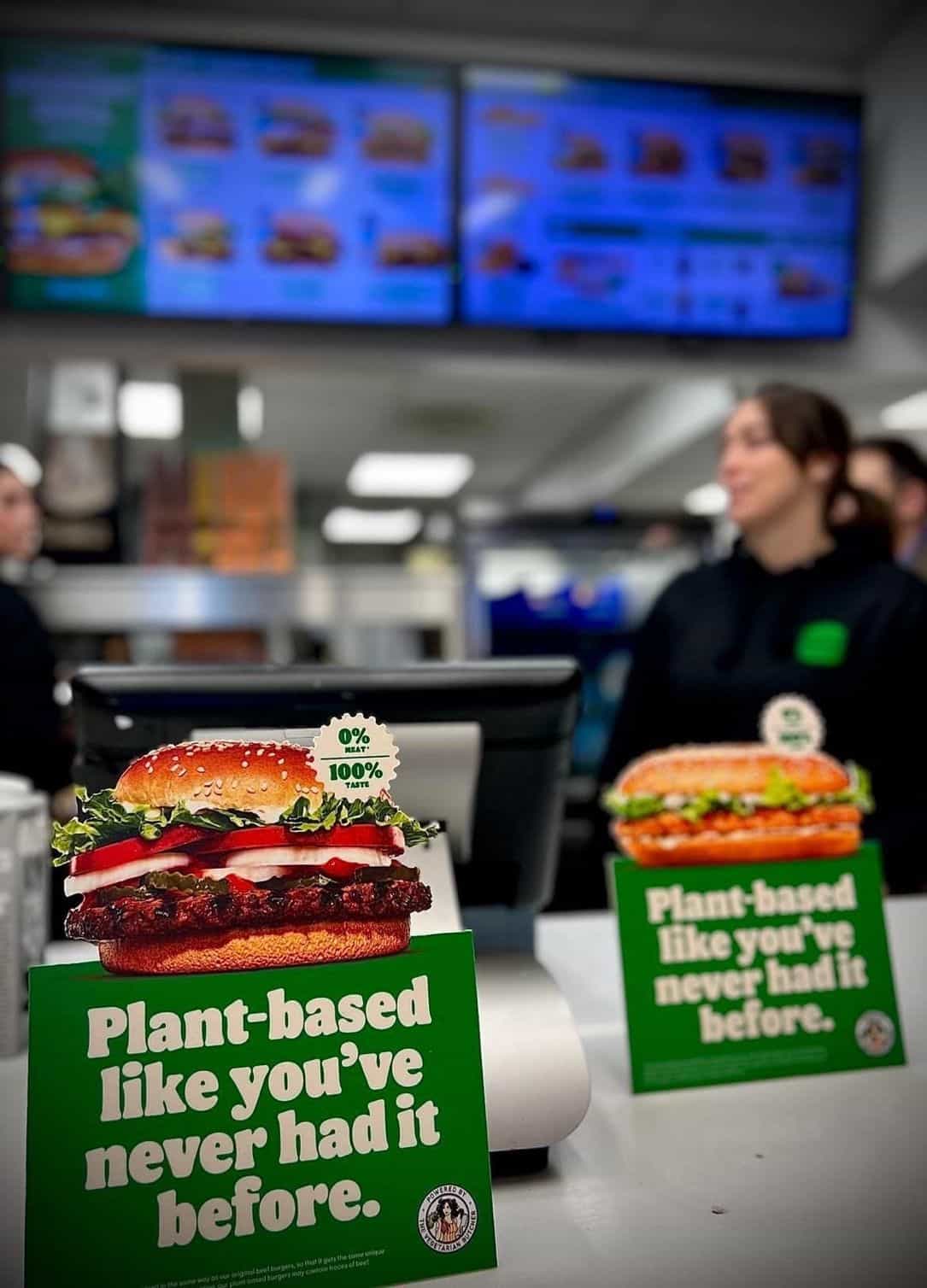 In second place is Subway, which was recognised for clearly labelling plant-based options with the VE symbol and allowing customers to create their own vegan sandwiches. Options include the Meatless Meatball Marinara and the T.L.C (Tastes Like Chicken).
McDonald's takes the third spot for integrating plant-based options such as the McPlant Burger into its menu, along with using appealing language such as "juicy" to describe them. In fourth place is Pizza Hut, which offers several fully plant-based options along with a build-your-own model.
Finally, KFC takes fifth place for offering a vegan burger along with plant-based dips and sides.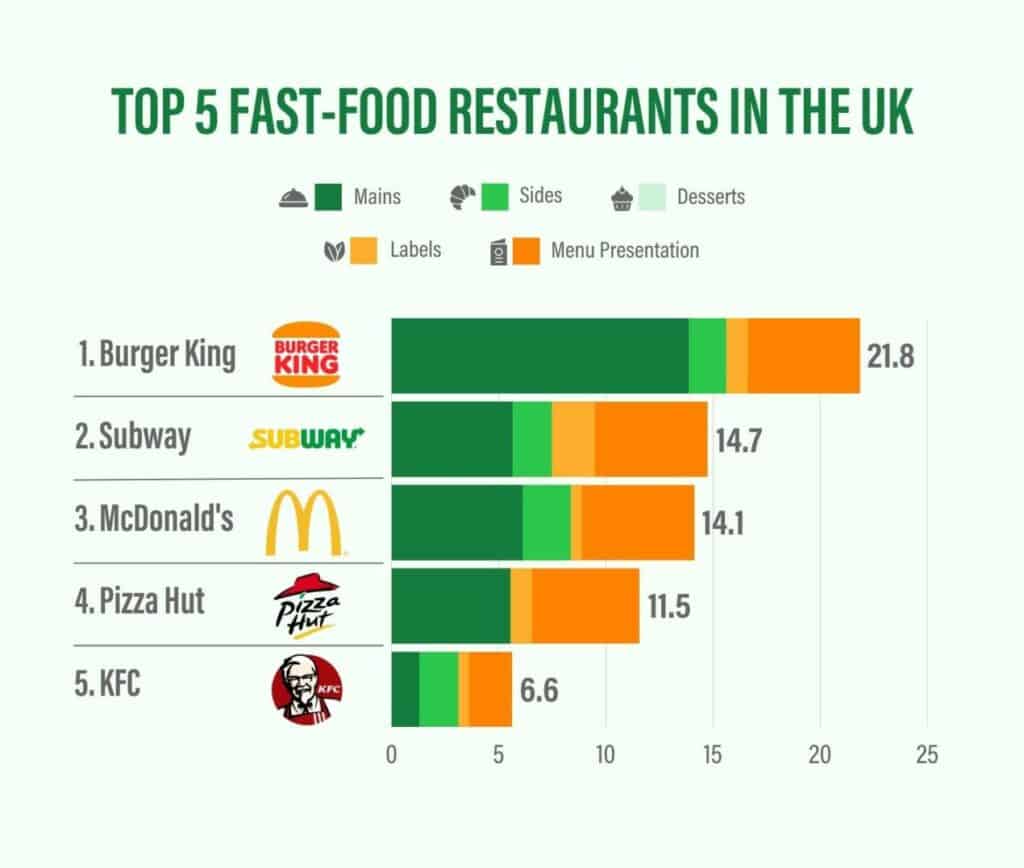 Additionally, ProVeg mentions that Burger King has committed to being 50% plant-based by 2030. While this was not taken into consideration in the rankings, the plans are described as "worthy of imitation".
Room for improvement
ProVeg notes that despite the progress made by fast food chains in offering plant-based options, there is still significant room for improvement. For example, Burger King's labelling can be confusing, with some products Vegan Society-certified and others marked with the chain's own vegan logo.
Meanwhile, Subway has a limited number of fully plant-based options, while KFC has not integrated vegan options into its main menu.
"We congratulate Burger King for landing the top spot and are pleased to see the efforts made by all five outlets," Jasmijn de Boo, Vice President at ProVeg, said.
"It is vitally important that fast food chains play their role in helping society transition to more climate-friendly diets by providing and promoting plant-based foods. All five major chains are making strides in the right direction, but there is still room for improvement."